---
Stefanie Heinze, Studio Scenery (Clash of Muses) (2021). Oil and acrylic on linen, two parts. 205 x 290 cm. Courtesy Pippy Houldsworth Gallery.
Yayoi Kusama, On Hearing the Sunset Afterglow's Message of Love, My Heart Shed Tears (2021). Acrylic on canvas. 130.3 x 130.3 cm. © YAYOI KUSAMA. Courtesy Ota Fine Arts and Victoria Miro.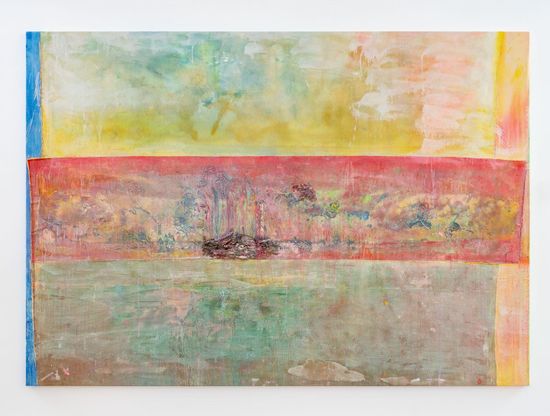 Frank Bowling, Swimmers (2020). Acrylic, acrylic gel and found objects on collaged canvas. 229.3 x 326.4 x 8 cm. © Frank Bowling. Courtesy the artist and Hauser & Wirth. Photo: Thomas Barratt.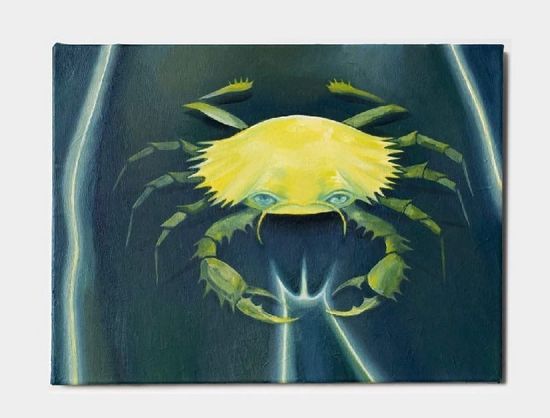 Alicia Reyes McNamara, Misunderstood Spirit (2021). Oil on canvas. 30 x 40 cm. Courtesy Niru Ratnam.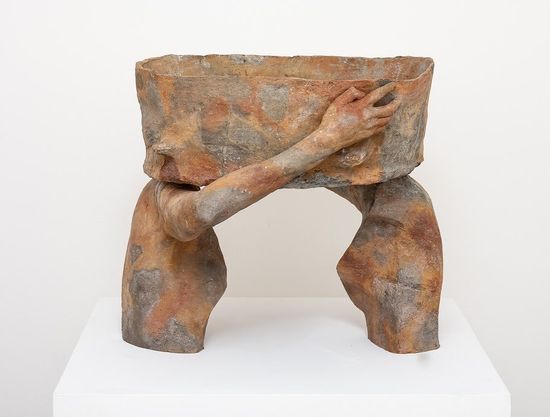 Clementine Keith-Roach, Double Ocean (2021). Terracotta vessel, jesmonite, resin clay, modelling paste, acrylic paint and resin. 55 x 62 x 60 cm. Courtesy Ben Hunter.