Mia R. Benenate
HuffPost
First published on 1 November 2012
Who Is Nicola Samorì?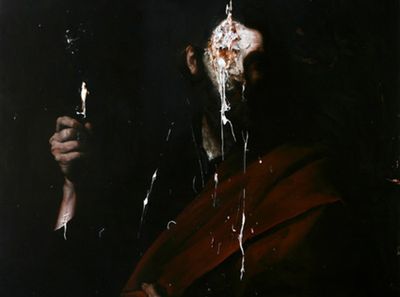 Nicola Samorì, Simonia (S.G.M.) (2008). Oil on copper. 100 x 100 cm. Courtesy the artist. Image via HuffPost.
Nicola Samorì is the 35-year old Italian artist who first captured my attention approximately three years ago, when I happened upon a two-sentence mention of his work on the Juxtapoz website.