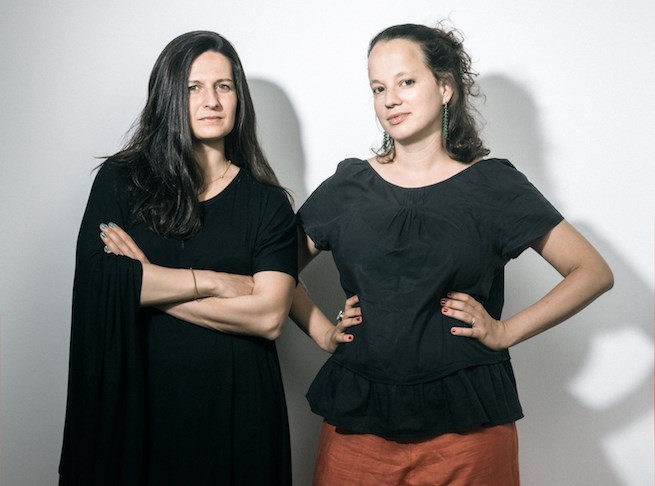 Claudia Segura and Luiza Teixeira de Freitas. Photo: Gonçalo F. Santos.
Taking an innovative approach to the often formulaic concept of an art fair, proyectosLA launches in Los Angeles on 16 September and will run until 28 October 2017. The event will bring together artworks from 19 Latin American galleries for a group exhibition to be presented in one open-plan space, devoid of the usual booth separations. It represents an innovative type of hybrid within the art world, melding the fair format with the concepts of an institutional exhibition.
Entitled Here the border is you, the exhibition's curatorial premise focuses on the idea of a world without borders, and offers a reflection on the porous nature of Los Angeles culture. Artworks by modern and contemporary Latin American artists will be presented by participating galleries, providing an opportunity to consider the legacy of Latin American art in Los Angeles while equally addressing, as the curatorial statement for the show identifies, 'notions such as identity, nationality, indigenism, artificiality, fictionality and desire'.
Anna Dickie spoke with the curators of Here the border is you, Luiza Teixeira de Freitas and Claudia Segura, about the challenge of curating a commercial exhibition in a non-commercial way.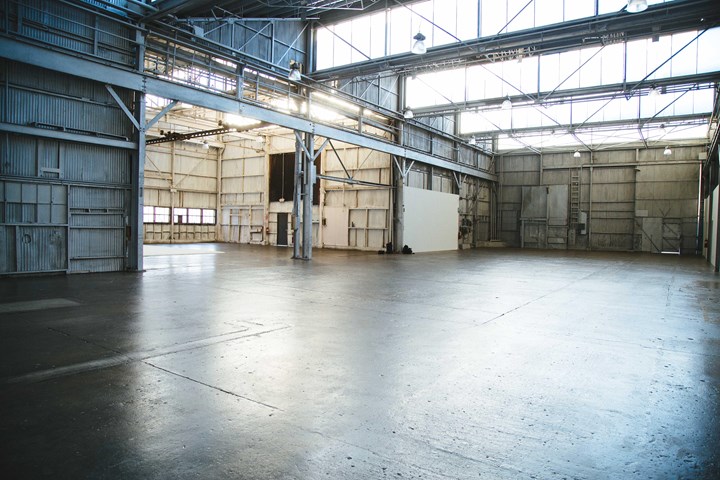 Werkärtz, Los Angeles, California, where proyectosLA will take place from 16 September to 28 October 2017. Courtesy Werkärtz.
proyectosLA will focus on showcasing artworks from several galleries from Latin America together in an open-plan warehouse. Tell me about why you wanted to do this show?
Luiza Teixeira de Freitas: I think Tracy [O'Brien], who is one of the co-founders of proyectosLA, invited us to curate the project because we both have a lot of experience with curating in the commercial realm of the art world. We both have a good understanding of what private collections and what art fairs are and so I think that's why we were invited mostly.
When Tracy invited us to curate the show, we told her we were not interested if the focus was to be only on one region. There are often 'regional' trends in the art world. There was a moment where everyone was looking to the Middle East, and there was a moment where everyone was looking to Southeast Asia. It's all quite cyclical. We initially were not interested in this type of 'regional focus'. But Tracy convinced us—and we became super convinced—that this was important to do. We realised it wasn't really about a regional focus, so much as an opportunity to consider the legacy of Latin America art in Los Angeles, and we wanted to explore the question of why it is important to do so.
Werkärtz, Los Angeles, California. Courtesy Werkärtz.
You talk about exploring the legacy of Latin American art. Could you expand on this?
Claudia Segura: The history of Los Angeles is important in understanding why we wanted to do this show. Los Angeles has this incredibly fluid cultural identity and this is reflected in its history. At one stage, the area we now know as Los Angeles was claimed by the Spanish, but it became part of Mexico in 1821 following the Mexican War of Independence. In 1848, at the end of the Mexican-American War, Los Angeles and the rest of California became part of the United States and Los Angeles assumed an Anglo Saxon identity. However, in the 20th century a wave of immigrants from the South resulted in the city increasingly becoming influenced again by Latin America. There's a big Mexican community, and also a large Colombian community. There have been waves of immigrants from Guatemala, Bolivia, Brazil and so on. You start to get a sense of how Los Angeles is entwined with Latin America, and how the Latino culture is deeply embedded in the city. When you are in LA, you feel you are in Latin America. Despite the intervening history and the demarcation of borders, Latin America is still in LA and LA is still in Latin America.
Exhibition view: Paisaje Infinito, Revolver Gallery, Buenos Aires (25 May–22 July 2017). Courtesy Revolver Gallery.
In addition to considering the relationship between Latin America and Los Angeles, have other curatorial threads emerged through the artworks for the show?
CS: Yes, in addition to a general framework of exploring the Latin American legacy in LA, we want the show to talk about concepts such as identity, indigenism, syncretism, fictionality and desire. We want to use the general framework of the broader show as a type of frontier, which allows us to dip into these other topics.
This will be a group show of many artists—Latin American artists—that have different interests, but at the same time all of them are talking about topics that in some way all link back to the element of identity or history.
Exhibition view: Emanuel Tovar, Viaje Inmaterial, Páramo Galería, Guadalajara (29 April–3 June 2017). Courtesy Páramo Galería. Photo: Cary Whittier.
Could you give some examples of artworks that you are bringing into this framework and why you wanted to include them within the broader concept of the show?
CS: There are many good examples of this general concept that are portrayed in the exhibition. We could mention the participation of Carolina Caycedo, a Colombian artist, currently living in LA, who is presenting the work Woman in me (2010), which engages with contexts that affect a broad public on an everyday level. Marta Minujín, from Argentina, will also show a selection of photographs made during her historical and critical performances. Cecilia Vicuña, Chilean poet, filmmaker and artist, will also present an art installation about decay and memory. Raúl Zurita, who won the Chilean National Prize for Literature in 2000, is presenting a compendium of poems he draws on the cliffs of the mountain range in Chile exploring notions of existentialism and Latin American political history.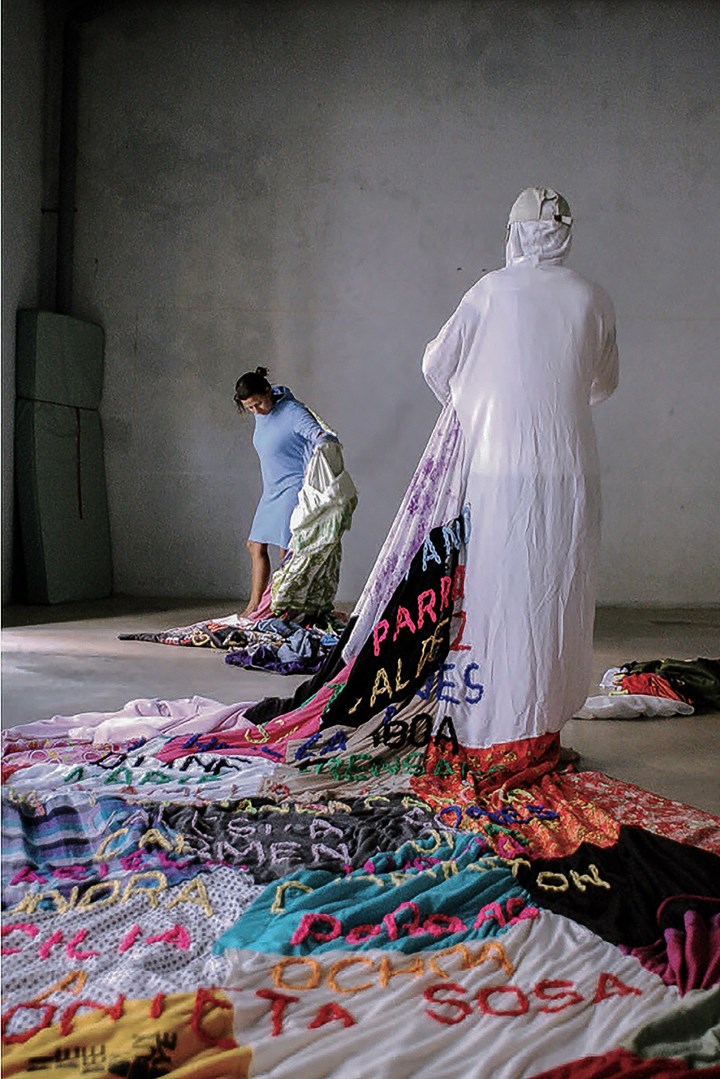 Carolina Caycedo, Mujeres en mí (Woman in me) (2010). Courtesy Instituto de Vision Gallery.
You mention all of the artists being Latin American. But as we have discussed, being Latin American may not be relevant to where one is born.
LT: There are all these crossroads and different backgrounds in the people working on the project itself: I'm Brazilian and I live in Portugal; Claudia's Spanish, she lives in Colombia. Claudia's not really Latin American but she's living in Latin America, and I'm Latin American but I haven't lived in Latin America since I was four. Two of the co-founders of proyectosLA are Mexican living in LA and the third has Puerto Rican background. This demonstrates how porous and varied identity can be.
My relationship with Los Angeles is partly because I have visited the city so many times.
This is a very new art fair/exhibition format that you are working with. It is reminiscent in many ways of Unlimited at Art Basel, but it goes further by doing away with booths altogether. What were the challenges of working as curators within the commercial parameters of the project?
LT: It is very challenging. There are so many new issues we have not dealt with before, like galleries asking: 'If I sell a work, can I replace it with something else?' And our automatic response is of course: 'No, this is an exhibition and you cannot just replace one work with another'. But in fact we have to be open-minded and work around this and still create a good show. We have had to reconsider many concerns that have arisen, in this case whether a gallery can bring two works, both of which can fit within our curatorial framework.
Exhibition view: Group show at Revolver Gallery, Lima (14 July–20 August 2017). Courtesy Revolver Gallery.
CS: It's challenging for both us and also the galleries. It's a challenging format—because it's kind of a hybrid thing. It's not a fair, nor purely a private show nor a museum show, but it is also very interesting in that sense. Galleries are confronted with a format that is completely different from the ones that they are used to. But it provides galleries with an opportunity to present works by an artist they would not be able to show in a booth, and also it enables dialogues between artworks that might not otherwise have been fostered in a usual art fair format. The idea is to create and establish new dialogues with different artists that maybe were not apparently connected. And this is very interesting for us as curators, I think.
Despite the challenges, we have been impressed with the cooperation we are receiving from the galleries and with how interesting this process has proven to be so far. We are also looking forward to installation and bringing it all together.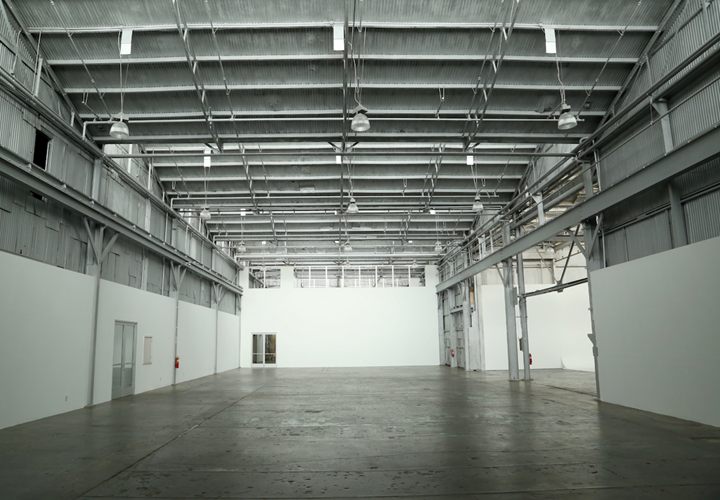 Werkärtz, Los Angeles, California. Courtesy Werkärtz.
We want the galleries to be successful. We want the work to sell and make it worth their while. We understand the effort a gallery makes to be in a platform like this. They are travelling all the way from different parts of the world. We really want them to succeed and be happy with what is presented and consider this a worthwhile experience for them and their artists.
How have you undertaken the task of selecting works for the exhibition?
LT: We are selecting works first and then, as in every installation, we will decide how to place them when we get to LA and to the space; we are already thinking together about options. The lap-top curating style works in the first moment but it does not surpass being there and seeing everything in person, so final decisions are yet to be made about many things related to the placement of artworks. It is a format similar to that of Unlimited at Basel. Ultimately, we need to respect the artworks and the artists, and to make sure the galleries are all happy. These are our curatorial priorities.—[O]