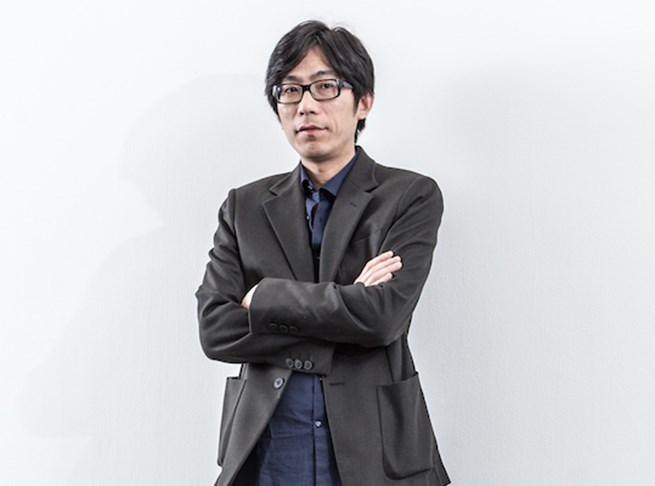 Photo Ericg Powell, courtesy of UCCA
Born in Shanghai in 1977, Xu Zhen is an artist who operates as a corporation. Having established MadeIn Company in 2009, it is under this corporate moniker that the artist produces work, which spans disciplines and approaches. The establishment of the artist's new identity, however, only built on his past incarnation as an individual. In 2001, Xu Zhen participated in the Venice Biennale at the age of 24, and as an active member of the contemporary Chinese art scene, he was a cofounder of non-profit art space in his native Shanghai, Bizart
. In 2013, Xu Zhen changed his name once more, to Xu Zhen by MadeIn Company, and in 2014, he brings his gallery, MadeIn, to The Armory Show as part of the fair's 2014 China Focus, and where he is also this year's commissioned artist.
What do you have planned for The Armory Show in terms of your artist commission?
I will be presenting a work that relates to 'observing' method and experience; a work that refers to convictions and awareness. We decided to present this piece to fill The Armory Show with surprise, dynamism, and to make it look 10 years younger.
You are also showing as part of the Focus section, with your gallery MadeIn; can you talk about your choice of artist Lu Pingyuan?
Lu Pingyuan is a young artist living in Shanghai. He is very special among the young artists from his generation in China. He recently started to create artworks related to 'ghost' stories and contemporary culture, which are excellent. His works are subtle and provide a unique perspective on the co-existence between globalization and one's own culture.
Your exhibition at UCCA is titled as Xu Zhen: A MadeIn Company Production. I wonder if you could talk about how this exhibition reflects on the MadeIn Company brand and concept, which your formed in 2009?
This exhibition was presented in the great hall of UCCA. It included 50 installations, 10 videos, 40 paintings and collages, performances and other works. This exhibition presented Xu Zhen's early works made in his own name beginning in the late 1990s, works produced under the "contemporary art creation company" MadeIn Company, which he founded in 2009, as well as major new pieces produced specially for this exhibition under MadeIn Company's newly launched brand, Xu Zhen.
The title, Xu Zhen: A MadeIn Company Production, acknowledges the longstanding relationship between the artist's individual practice and his sprawling involvement with the Shanghai contemporary art scene. In 2009, Xu Zhen dissolved his art practice into the "contemporary art creation company" MadeIn Company. Acting as the group's CEO, Xu Zhen continues to undertake creative projects, artworks, and exhibitions under this revised mantle. MadeIn encapsulates Xu Zhen's unique conflation of art practice, curatorial work, and art promotion that has defined his multifarious career in the Shanghai art scene. The artist's withdrawal from his own name marks a rejection of the persona-driven contemporary art world while acknowledging that, since he first began working with art in 1997, Xu Zhen's artwork has always been a collaborative effort.
Do you see a difference between your work as an individual artist and as CEO of MadeIn?
Contemporary society is composed of countless companies. A company can multiply the energy of an individual. The creation of MadeIn Company was meant to change the world including ourselves – the differences and influences are quite visible.
With regards to the art fair, much of your work is very much suited to this context; I am thinking of the installation you are now showing as part of your show at UCCA – Shanghart Supermarket, which you first presented at Art Basel in Miami Beach in 2007, and later at James Cohann in 2008. Could you talk about how the market has been a theme, or at least a context you interrogate, in your work?
We consider that exhibitions nowadays are a product, and that art is being sold, so…
On The Armory's Focus section this year curated by Phil Tinari, how do you feel about the selection and do you feel like this is reflective of the Chinese art scene today?
Philip Tinari, aside from being a curator, is a Chinese son-in-law, so you can believe his choices.
How would you describe the contemporary art scene in China today, from your perspective?
Chinese contemporary art cannot provide a satisfying answer to the world. Chinese contemporary art nowadays is a farce filled with surprises.