Feature
Eight art spaces to visit in Basel
Adrián Villar Rojas, Untitled (from the series Rinascimento) (2017). Installation view: Ungestalt, Kunsthalle Basel, Basel (19 May–13 August 2017). Courtesy the artist; kurimanzutto, Mexico City; Marian Goodman Gallery, London, Paris, New York. Photo: Philipp Hänger.
Kunsthalle Basel
Steinenberg 7, 4051, Basel
Spread across the five ground floor galleries of Kunsthalle Basel is Ungestalt (19 May–13 August 2017), a form-defying exhibition as the title, the opposite of 'gestalt' or 'wholeness', can most accurately be interpreted. A playful exhibition, works by artists such as Marcel Duchamp, Caroline Achaintre, Joachim Bandau and Florence Jung are drawn from their respective generations to highlight the continuing exploration of form in art. Strange, amorphous shapes such as Olga Balema's abstract yet simultaneously representational sculptures; the frosted, decaying food stuffs in Adrián Villar Rojas Untitled (From the series Rinascimento) (2017), and Pakui Hardware's intersections of the biological and the digital are just a few examples to be found in this landscape of the uncanny.
Also showing at Kunstalle Basel is the newly commissioned installation Dangerous Afternoon (2 June–27 August 2017) by interdisciplinary Chinese artist Yan Xing, his first institutional solo-showing in Switzerland. With elements of photography, film, and performance, the work is composed as a fictive exhibition through which the fantasy life of an imagined curator is projected.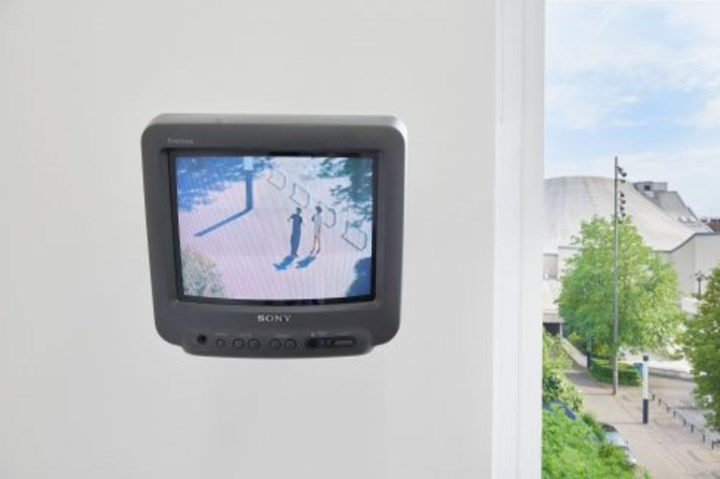 Yan Xing, Dangerous Afternoon (May 31, 2017). Exhibition view: Dangerous Afternoon, Kunsthalle Basel, Basel (2 June–27 August 2017). Courtesy the artist; Kunsthalle Basel. Photo: Philipp Hänger/Kunsthalle Basel.
Schaulager
Ruchfeldstrasse 19, 4142 Münchenstein
Viewers are invited to reflect on the passage of time at Schaulager with a solo-exhibition of work by David Claerbout (1 June–22 October 2017) centred on his immersive installation entitled Olympia (2016–ongoing). The work involves a stone-by-stone digital reconstruction of the Olympic Stadium in Berlin, which the artist has programmed to decay in real-time in response to exact weather conditions monitored in Berlin. Devoid of human intervention, the digital construction has changed considerably since it was brought to life on 15 March 2016, and invites us to consider the course and perception of time, as well as the decline of an ideological construct through the building's inevitable and eventual dissolution.
David Claerbout, Olympia (The real-time disintegration into ruins of the Berlin Olympic stadium over the course of a thousand years), (March 2016–ongoing). Two-channel real-time projection, colour, silent, HD animation, 1,000 years. With support of the VAF Vlaams Audiovisueel Fonds. Courtesy Esther Schipper, Berlin, Sean Kelly, New York. © 2017 ProLitteris, Zurich.
Kunstmuseum Basel
St. Alban-Graben 16, 4051 Basel
¡Hola Prado! Two Collections in Dialogue (8 April–20 August 2017) reflects a special collaboration with the Museo Nacional del Prado in Madrid which sees 24 sequenced encounters placed in dialogue with a corresponding selection of works from the Kunstmuseum's own collection, including works by Titian, Zurbarán, Velázquez, Murillo, Holbein, Goya and Rembrandt. The collaboration is a return gesture after Kunstmuseum lent the Museo Nacional del Prado ten Picasso paintings in the summer of 2015 to display in their Central Gallery.
For another travelling exhibition, this time from the Museum Ludwig in Cologne, some 50 works by Otto Freundlich can be found in the exhibition Cosmic Communism (10 June–10 September 2017), a survey of Freundlich's oeuvre up until his tragic murder within a Nazi death camp. Also in Kunstmuseum's new building is The Hidden Cézanne (10 June–24 September 2017), a spotlight onto the museum's immense collection of drawings by Cézanne with supplements from private collections and museums such as Fondation Beyeler, Kunsthalle Bremen, and The Art Institute of Chicago, to name a few. Rarely exhibited due to their fragility, over 200 works come together to provide an insight on the importance of drawing throughout Cézanne's career. Equally as insightful is the collection of videos and films by Richard Serra on display in the museum's Gegenwart building, shedding light on the artist's experimental use of the medium as a rare insight into his concern with the moving image between 1968 and 1979.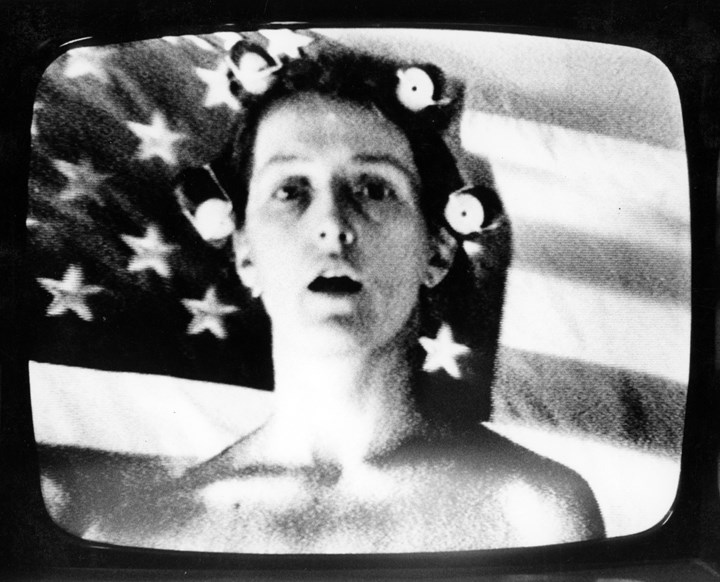 Richard Serra, Prisoner's Dilemma (1974). Film still. Black and white, sound, 60 minutes. Courtesy Museum of Modern Art, New York.
Fondation Beyeler
Baselstrasse 101, 4125, Basel
A short tram ride out of the city will get to you to the green idyll of Fondation Beyeler whose museum presents two major solo exhibitions this summer, one dedicated to Wolfgang Tillmans and the other to Tino Sehgal. Tillman's exhibition (28 May–1 October 2017) is the Fondation's first comprehensive engagement with the medium of photography and sees the presentation of around 200 photographic works by the German artist. Spanning portraits, still lifes, and landscapes dating from 1989 to 2017 as well as a later series of abstract works, the exhibition provides an in depth overview of Tillman's tireless experimentation with medium.
Throughout the museum grounds, one might also come across one of Tino Sehgal's famed 'constructed situations'. Shaped by his formative studies in dance and economics, the Berlin-based artist uses the museum as an arena to test the boundaries of art-and-spectator relationships. Based on a set of Sehgal's instructions, six fleeting situations will occur up until 12 November 2017, the only trace left behind being that which remains in the viewer's memory.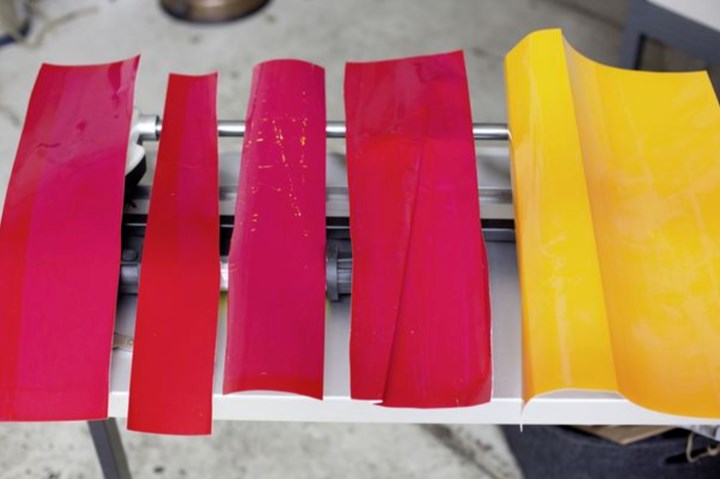 Wolfgang Tillmans, Night Jam (2013). Courtesy Galerie Buchholz, Berlin/Cologne; Maureen Paley, London; David Zwirner, New York.
Balzer Projects
Wallstrasse 10, 4051, Basel
A little slice of this year's Venice Biennale can be found at Balzer Projects with a solo-show of work by Helsinki-based Mika Taanila whose work is also on view at the Nordic Pavilion. Entitled The Earth Who Fell to Man (5 May–15 July 2017), Taanila includes his single-channel video installation under the same title accompanied with a cut-out book piece. As the title suggests, the work riffs on Nicolas Roeg's 1976 film starring David Bowie. In Taanila's work, David Bowie's character is absent, such that the film is devoid of any human presence and consists instead of a series of landscapes, buildings, backdrops, road, sky and earth turned upside down and accompanied with the sound of falling rocks and earthquakes, so that the earth quite literally feels as if it is falling to man.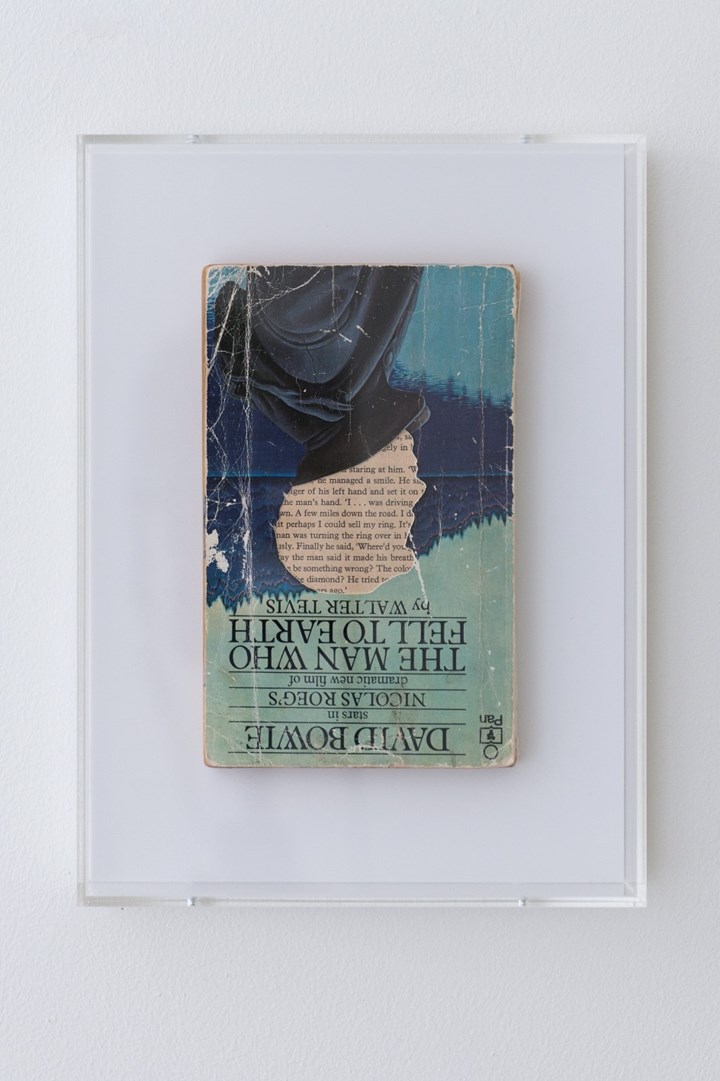 Mika Taanila, The Man Who Fell to Earth (profile) (2017). Exhibition view: The Man Who Fell to Earth, balzer projects, Basel (4 May–15 July 2017). Courtesy balzer projects. Photo: Nici Jost.
Kunsthaus Baselland
St. Jakob-Strasse 170, 4132 Muttenz
After attaining widespread recognition through performances in the streets of New York City as well as Guggenheim in Bilbao and Reina Sofia National Museum of Art in Madrid, the work of Basque artist Itziar Okariz is being presented in a timely survey at Kunsthaus Baselland (31 March–16 July 2017). Centred on gender and language issues, the practice of Okariz is presented through a selection of live performances as well as larger-scale sound projects.
In a solo exhibition dedicated to Markus Amm (28 April–16 July 2017), light is shed on the artist's unique application of chalk ground, also known as gesso, a traditional material used since the 14th century to prime canvases. In his recent work, Amm reverses the traditional use of gesso that, after several applications, he sands down to create a smooth and luminous monochrome.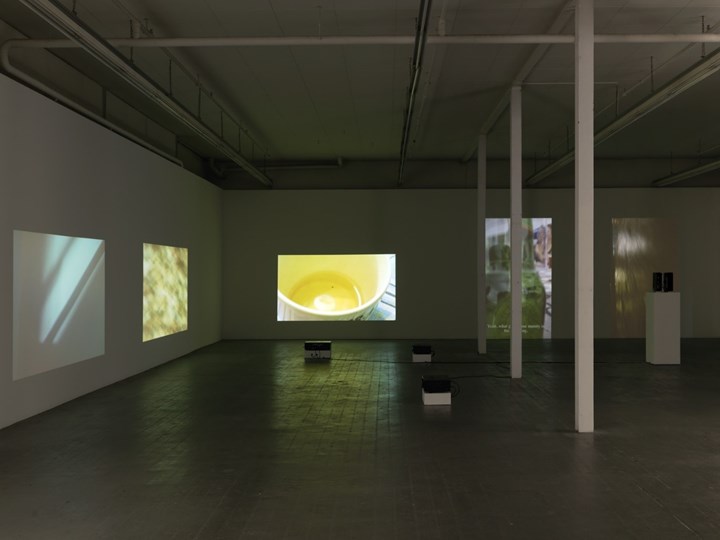 Itziar Okariz, Video Notes (2017). Exhibition view: Kunsthaus Baselland, Basel (31 March–16 July 2017). Courtesy Kunsthaus Baselland. Photo: Serge Hasenböhler.
Museum Tinguely
Paul Sacher-Anlage 2, 4002
Jean Tinguely's late sculpture Mengele-Totentanz (Mengele Dance of Death) (1986) has been reconstructed in a new, purpose-built space and marks the beginning of a new exhibition series entitled The Dancing Room of works by emerging artists who reference and engage with the fourteen-part sculpture. French artist Jérôme Zonder is the first to be called to the stage with a monumental wall-sized piece, some 40 drawings, and a sculpture on view until 1 November 2017. Drawings by Zonder act in dialogue with the sinister undertones of Tinguely's work that is composed of the relics of an infernal blaze that occurred at a farm not far from his studio in Neyruz, near Fribourg. Often unsettling, Zonder's drawings combine cultural pessimism with profound humanity to reconstruct depictions of 20th century atrocities in graphite.
Lighter but equally provocative is the first Swiss retrospective of Belgian artist Wim Delvoye running until 1 January. Rooted in his Flemish heritage of innovation in craftsmanship and engineering, Delvoye is well known for his often provocative inventions such as the renowned Cloaca (2001–2010) which mechanically reconstructs the human digestive tract to expose one of the most basic processes of human existence. The exhibition at Museum Tinguely presents an overview of Delvoye's aesthetic experimentations, such as his recent use of laser-steel cut plates to create monumental reproductions of construction machinery and trucks fused with Gothic-style ornaments.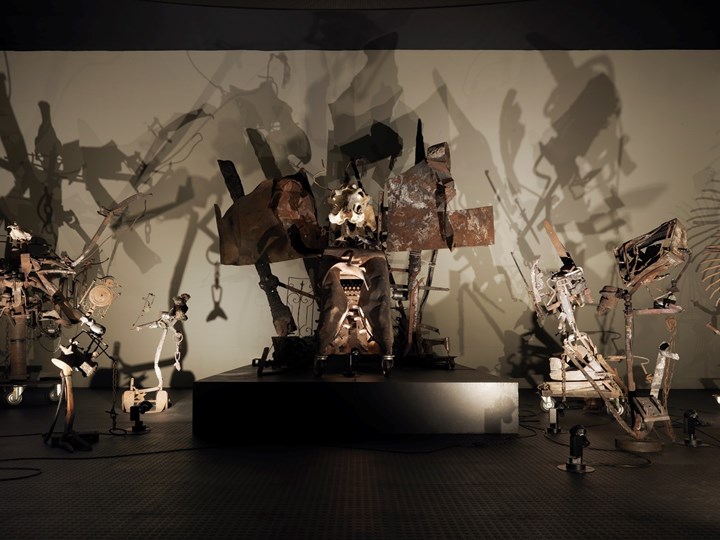 Jean Tinguely, Mengele (high-altar), Mengele-Dance of Death (1986). Exhibition view: Jérôme Zonder, The Dancing Room, Museum Tinguely, Basel (7 June–1 November 2017). © 2017 ProLitteris Zurich. Photo: Museum Tinguely Basel, Serge Hasenböhler.
SALTS
Hauptstrasse 12, 4127 Birsfelden
SALTS, a non-profit space dedicated to young and emerging international artists, is presenting the the first institutional show of work by French artist Caroline Mesquita in Switzerland with a series of her signature humanoid sculptures made from altered, oxidised, and painted copper. For The Visitors (15 June–19 August 2017) Mesquita has written a scenario specifically in relation to the history and architecture of SALTS, activating the theatrical potential of the life-size metallic figures.
Also in close communion with the space is Mélodie Mousset's mountainous site-specific sculpture made up of terracotta, sitting in SALTS' courtyard and atop which inquisitive ceramic eyeballs inspect visitors. The work is part of Mousset's solo-exhibition A Fresh Burn like a Double Tree, running until 23 August. —[O]