Feature
Vancouver Art Scene: Everything is going to be alright, probably
Image: Courtesy Elliat Albrecht.
Oh, Canada. And I'm not just quoting the national anthem because I happened to be there on 1 July, the anniversary of the country's official separation from the British Crown (there may be a topical theme here), but because as a nation, Canada can be quite a reassuring presence on an unsteady world stage. Imperfect, to be sure (more on that later), but difficult to admonish when one reads about the surplus of Canadians looking to house and support Syrian migrants, or sees pictures of Disney Prince/Prime Minister Justin Trudeau dancing blissfully at Toronto's recent Pride Parade. Either Trudeau has an excellent PR team who are on top of all the right photo-ops, or Canada's newly liberal government and youthful leadership are a sign of positive social progress—something that seems increasingly precarious in relation to its neighbours to the south.
The arts in Canada are lively: the federal and provincial governments provide artists and institutions with moderate funding through application-based grants and subsidies; and post-secondary arts education, while not cheap, is far more affordable than in other developed countries. On the Atlantic coast and notorious for its conceptual rigour, NSCAD (Nova Scotia College of Art & Design University) boasts a long legacy of art-star faculty and lecturers including Joseph Beuys, Vito Acconci, Sol LeWitt and John Baldessari. Further east, Toronto is home to OCAD University and both the Art Gallery of Ontario (currently showing an exhibition of paintings by British artist Hurvin Anderson, on view until 21 August) and The Power Plant, a public gallery dedicated exclusively to contemporary art. As far west as one can go without falling off the continent, the coastal hub of Vancouver hosts three major universities with respected art departments. The most widely-recognised of these institutions is Emily Carr University of Art and Design, soon relocating to a brand-new campus in a former industrial zone close to commercial galleries such as Monte Clark and Equinox. I know all about this because the alumni association keeps asking me for money. (Barking up the wrong tree, might I add).


Image: Josh Hon, As, If: Is (1987). Courtesy of the artist and Centre A: Vancouver's International Centre for Contemporary Asian Art.
Though Canada is hopeful as a whole, a place like Vancouver often exemplifies its inherent complexities. A youthful mini-metropolis still finding its own identity, this Pacific Northwest city defies easy categorisation. A stone's throw from picturesque mountain views, blow-dry bars and multi-million dollar condos, extreme poverty is rife on its streets. Social destitution is concentrated especially in the Downtown Eastside, where decades of drug abuse, mental illness and mistreatment of Aboriginal communities has resulted in a devastating homeless population. (The local government acknowledges that the city is built on the unceded territory of the Musqueam, Squamish and Tsleil-Waututh First Nations.) A 2015 count showed that Vancouver's homeless, numbering upward of 1700, tend to be disproportionately male, Aboriginal, middle-aged and older, and in poor health. All of this latent unease in a city whose biggest headlines last year were about whether or not to close down a major commuter bridge to host a mass yoga class. As rents are driven higher by gentrification (how many slow-drip coffee roasters and boutique taco restaurants does one neighbourhood need?) and foreign investors buying up in-demand properties, studio spaces tend to gather in the more affordable areas of Chinatown and Mount Pleasant. Non-profit organisations like Volumes Project are working to build portable studios on under-utilised land to offer artists some extra space. Commercial galleries are few, though dealers like Catriona Jeffries represent the type of Canadian big-names—such as Ian Wallace, Raymond Boisjoly, Geoffrey Farmer and Brian Jungen—that turns up in international institutions and collections. One can't talk about Vancouver art in a global context without mentioning fabled forefathers Rodney Graham, Jeff Wall, Ken Lum and Stan Douglas, the latter whose photograph of a violent 1971 riot is installed on the shiny window of a downtown condominium.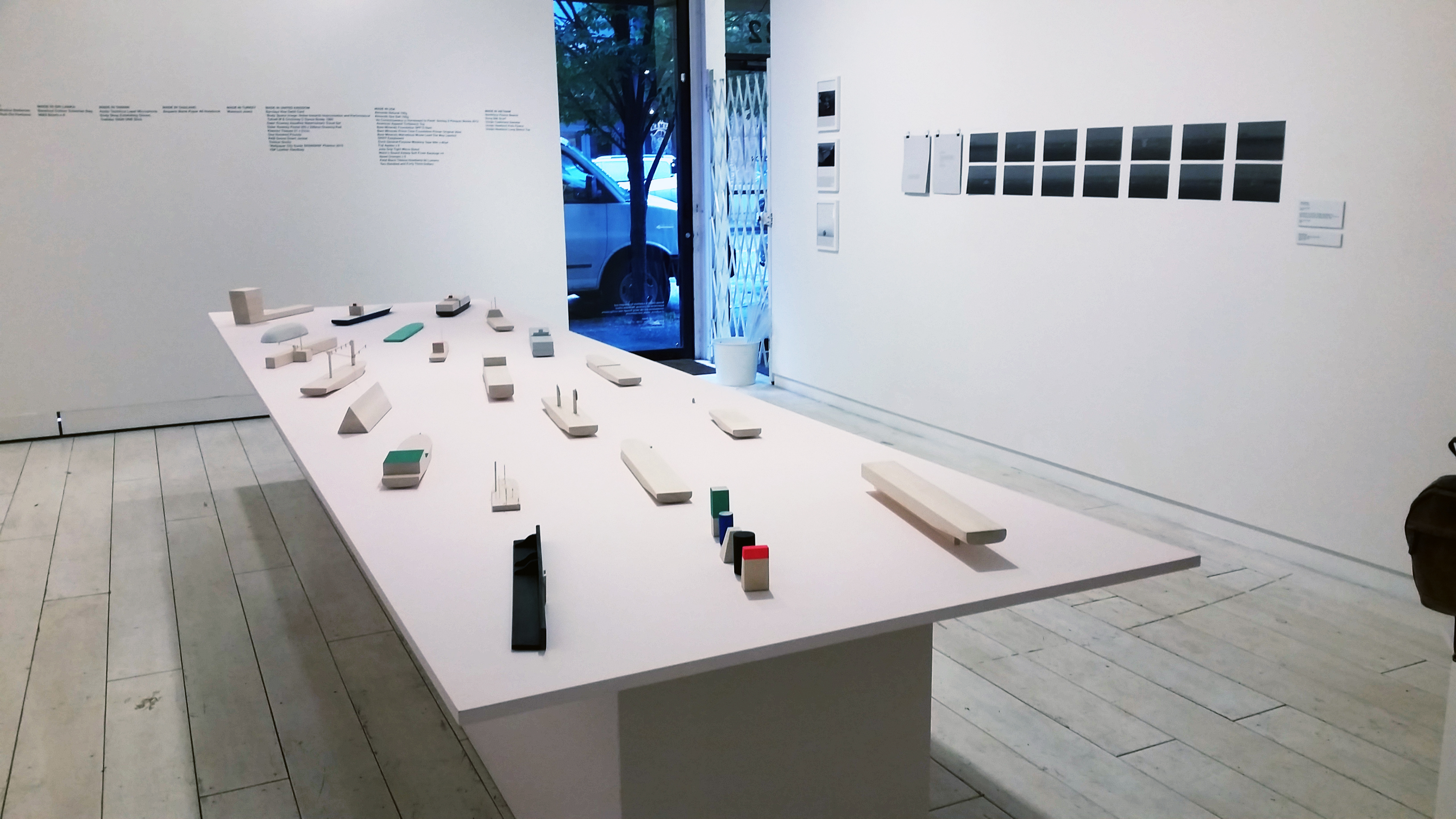 Image: Exhibition view, Twenty­ Three Days at Sea, Chapter One, with views of Christopher Boyne's Geneva (2016) in foreground and Nour Bishouty's Shifting Surfaces (2016) and Heim Frost (2016) on gallery wall. Photo: Vicky Hung.
The shortage of established exhibition venues means that many young artists scrape together resources to open project spaces in order to show their work. While some become mere party spots, selling liquor with the vague suggestion of an art event (I'm looking at you, converted dog-spa-turned-rave-locale), there are several exemplary artist-run spaces that show intellectual and interesting work on a shoestring budget. At Spare Room, a tiny gallery hidden up the stairway of a shared studio in Chinatown, Venezuelan artist Jacobo Zambrano's exhibition A Convenient Vehicle for Miscellaneous Discussions (on view until 6 August) explores biological, botanical and cultural axioms. Next door at Access Gallery, under the direction and curation of Kimberly Philips, is the exhibition Twenty-Three Days at Sea, organised in partnership with Burrard Arts Foundation and the Contemporary Art Gallery (on view until 16 July). Featuring works by Nour Bishouty, Christopher Boyne, Elisa Ferrari and Amaara Raheem, the exhibition is the result of an unconventional residency during which the artists used a freighter heading from Vancouver to China as their studio and the open ocean as inspiration. Across the street and a few steps away from a group of Chinese open-air grocery shops (one whiff of dried fish filled my chest and heart as if I were back in Hong Kong), Centre A: Vancouver International Centre for Contemporary Asian Art tackles artistic concerns from Asian and Asian-diasporic perspectives. Currently showing is the exhibition Dead Water Convulsion (on view until 23 July) in which Hong Kong artist Josh Hon looks back at the art and political scene of his city in the 1980s. In addition to their exhibition space, the publicly-funded institution houses a reading room with one of the best collections of Asian art books in the country. In Gastown, the city's cobblestone hotspot for expensive restaurants and cheap maple leaf souvenirs, Artspeak (a non-profit gallery that encourages a dialogue between art and writing) is showing a terrific exhibition by recent MFA graduate Leigh Tennant in which the artist uses flags to explore issues around politics and queer identity (on view until 23 July). Further up on East Broadway, the non-profit art gallery and residency space Burrard Arts Foundation just closed a show of local favourite Angus Ferguson's dark, twisted, cartoon-inspired paintings. Down the street, one of the most cleverly curated galleries in the city and headed by artist Daniel Jefferies, FIELD Contemporary was getting ready to open An Honest Mimic, a group exhibition of works by artists Rachael Archibald, David Bayus, Pieter Jossa, Sara Ludy, Kristel Saan, and Hagihara Takuya (on view from 15 July to 3 September). Curated by artist Eli Bornowsky, the Or Gallery's current exhibition Pure Numerical Formula Describes Wetness and Light (on view until 30 July) features works by Mark Fell, Jordan Milner, Eileen Quinlan which scrutinise the relationship between sensation and intellect.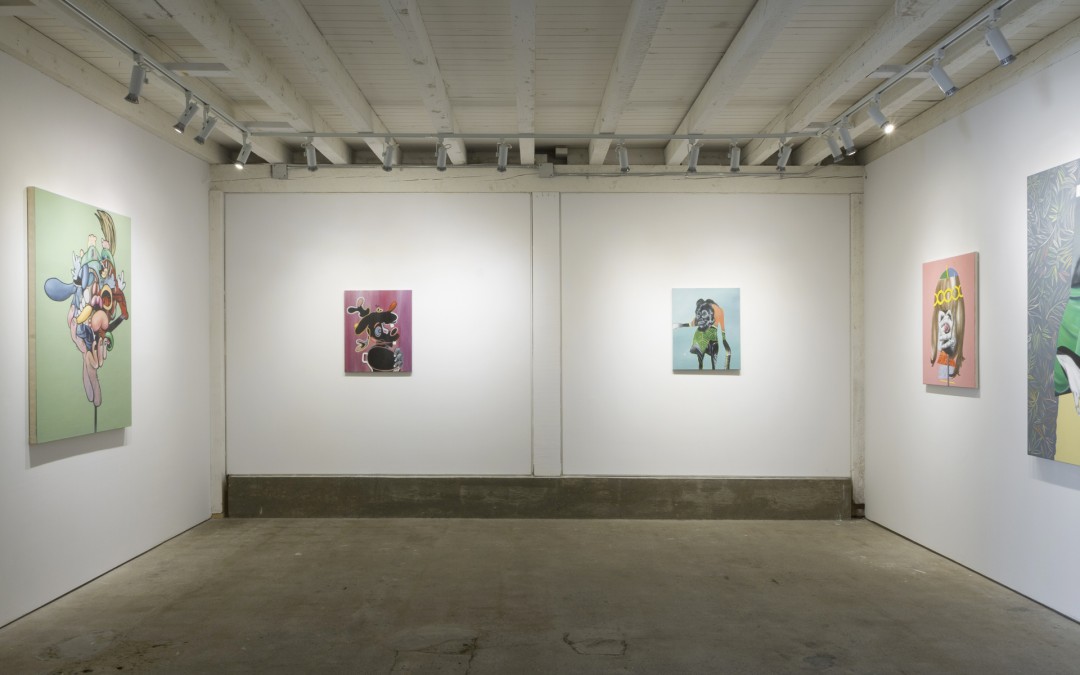 Image: Exhibition view, Angus Ferguson, Burrard Arts Foundation, 2016.
Smack-dab in the middle of the downtown centre, the Vancouver Art Gallery is the city's major art institution. With plans for a new Herzog & de Meuron-designed building underway but also gravely underfunded, the current gallery is situated within a massive neoclassical former courthouse. Known for periodically showing the work of local artists and its accessible education programming, the gallery is also guilty of knocking out easy summer blockbuster shows to draw in droves of mountain-hungry tourists. The current exhibition, for example, titled Picasso: The Artist and His Muses (11 June – 2 October, 2016), examines the significance of the six women who inspired his artistic development. Whatever sells tickets, I guess. More promising in terms of the institution's programme is the current exhibition BHARTI KHER Matter, which runs until 10 October and is the first major retrospective in North America of the internationally acclaimed Indian artist. According to Kathleen Bartels, the gallery's director, 'Kher's artworks are bound together by her piercing explorations into the meaning of human relationships, spirituality and femininity in today's society.' Close by at the Contemporary Art Gallery, the city's other major public art institution, German photographer Jochen Lempet's flora and fauna works are featured in the exhibition Field Guide (on view until 17 July).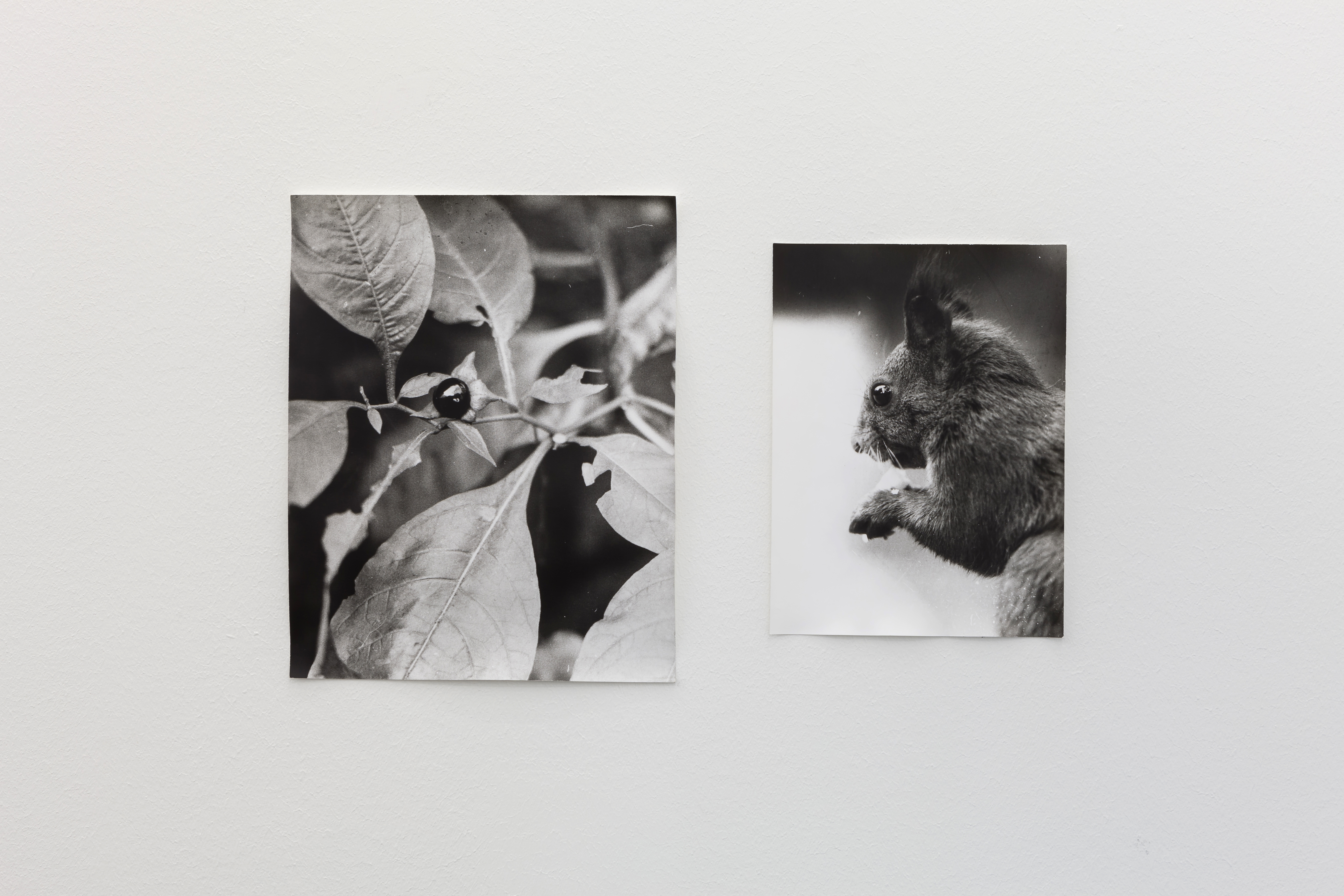 Image: Jochen Lempert, Belladonna, 2013, at Contemporary Art Gallery. Courtesy of the artist, BQ, Berlin and ProjecteSD, Barcelona.
A different kind of institution altogether and hidden away in the University of British Columbia's forested campus, the Arthur Erickson-designed Museum of Anthropology (MOA) has staged a provocative exhibition of colourful iconography-laden paintings by Vancouver artist Lawrence Paul Yuxweluptun (on view until 16 October). Of Coast Salish and Okanagan descent, Yuxweluptun addresses the colonial suppression of First Nations people and ongoing struggles for indigenous rights to land and resources with a wry sense of humour that takes no prisoners. As the show's curators Karen Duffek and Tania Willard note, the issues Yuxweluptun addresses are impossible to ignore. The exhibition, titled Unceded Territories, is hands down the most pertinent one to see in Vancouver this summer.


Image: Exhibition view, Summer 2016: Collected Works at the Rennie Collection. Courtesy Rennie Collection.
Back on the edge of Chinatown, the exhibition Summer 2016: Collected Works at the Rennie Collection is an astutely curated and thoroughly enjoyable show of works by 23 artists. It examines the act of seeing and how photography impacts on perception (on view until 15 October). Favourite works were a suite of photographs by Peter Doig (rumoured to be the only one he's ever sold), Yasumasa Morimura's depictions of Hollywood leading ladies, and works by Jeremy Shaw whose 2015 solo exhibition Medium Based Time at the Contemporary Art Gallery was a knockout. Privately funded by collector and condo tycoon Bob Rennie, the Rennie Collection may just be the nicest place in town to view international art: the gallery is so enormous and well-lit that it feels as if one could both play basketball and perform surgery there. Bridging the divide between the affluent downtown core and the poverty-stricken east end, the collection is housed in a restored historical building with a long history of Chinese commerce. A large Martin Creed neon work on the gallery's roof (mostly reserved for private cocktail receptions) best typifies Vancouver's contradictory state: the phrase 'EVERYTHING IS GOING TO BE ALRIGHT' beams down in glowing lights to the less fortunate on the streets below. —[O]