Feature
The Lowdown: shows to see during Gallery Weekend Berlin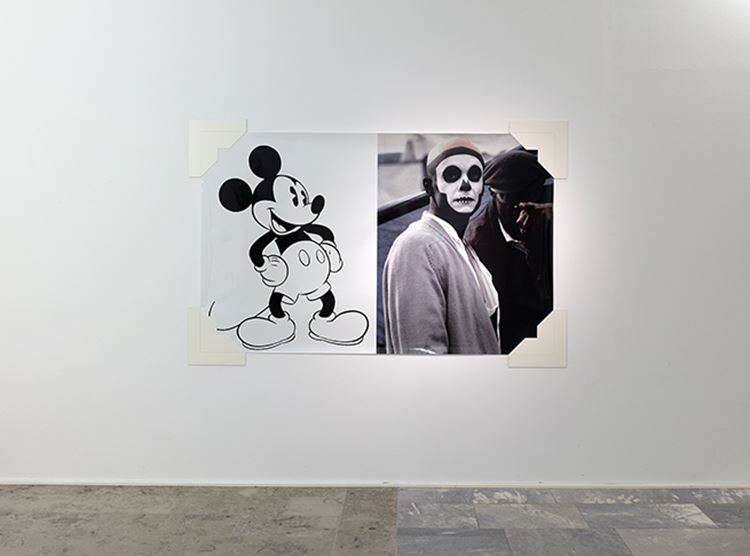 Arthur Jafa, Mickey Mouse was a Scorpio (2018). Wallpaper. Installation view: Arthur Jafa: A Series of Utterly Improbable, Yet Extraordinary Renditions, Julia Stoschek Collection, Berlin (11 February–25 November 2018). Courtesy Julia Stoschek Foundation. Photo: Simon Vogel.
Gallery Weekend Berlin is a long-established highlight in the German art world's calendar. This year, the fourteenth edition takes place from 27 to 29 April, and features no less than 47 participating galleries showcasing emerging talent alongside established names. With many other exhibitions and events taking place across one of Europe's most thriving creative cities, this list offers some recommendations to get your weekend started.
Willi Baumeister, Tennis auf Sand mit Tribüne (1934). Courtesy Kunsthandel Wolfgang Werner. © VG Bild Kunst, 2018.
Willi Baumeister: Paintings of the 1930s
Kunsthandel Wolfgang Werner
24 February–2 June 2018
13 works from the 1930s by German artist Willi Baumeister (1889–1955) are a poignant reminder of the new artistic directions Baumeister was capable of pursuing, despite increasing political oppression during the rise of the National Socialist Party in Germany. In 1937, four of Baumeister's paintings were included in the infamous Degenerate Art Exhibition in Munich, part of Hitler's 'merciless war' on the avant-garde, and by 1941, whilst forced to retreat from the public and paint on cardboard, he believed that he would 'never again be able to show my works in exhibitions.'
Thankfully, history proved otherwise, and the paintings showcased here reflect Baumeister's transition from constructivist compositions of the 1920s—during which time he also worked as a commercial artist, typographer and textile printer—towards more organic, pared-down signs and ideograms. Baumeister's life-long dedication to finding a 'primal form of the pictorial' was rooted in a study of prehistoric art and ancient cultures, but the works exhibited here also reflect the era in which they were made. Tennis auf Sand mit Tribüne (1934), is a prime example. Executed in oil and sand on canvas, it is an earthy take on the Deco period's obsession with health, fitness and leisure.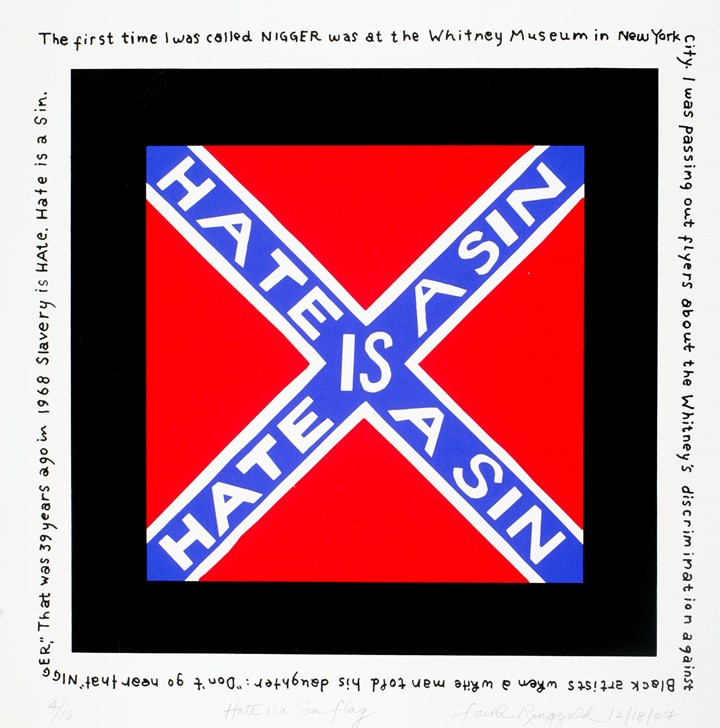 Faith Ringgold, Hate is a Sin (2007). Courtesy the artist.
Faith Ringgold
Weiss Berlin
24 April–9 June 2018
Just a short walk from Kunsthandel Wolfgang Werner, artistic endurance through adversity is a topic that resonates. Weiss Berlin is exhibiting some of the most important works by African American artist Faith Ringgold, including her 2007 painting Hate is a Sin, which takes the flag of the Confederate States of America, often flaunted as a symbol of white supremacy, as its starting point. Ringgold must have felt just a pinch of irony when the painting was purchased by the Whitney Museum of Art nearly 50 years after she was racially insulted outside the New York institution during a protest against their failure to show black and women artists. The works exhibited at Weiss span the decades from the 1960s to the 2000s, and represent the range of media and inspiration that Ringgold has employed in her broad, always acute vision of black life in America. The tender, detailed narrative quilts that she began making in the 1970s will be shown alongside marker pen drawings, paintings and sculptures.
On 23 April at 6:30pm, 87-year-old Ringgold will deliver the Distinguished W.E.B Du Bois Lecture at the Humboldt-Universität zu Berlin, in conversation with curator Zoe Whitley of Tate Modern, London, who recently co-curated the exhibition Soul of a Nation: Art in the Age of black Power (12 July–22 October 2017), which included Ringgold.
Exhibition view: Arthur Jafa: A Series of Utterly Improbable, Yet Extraordinary Renditions, Julia Stoschek Collection, Berlin (11 February–25 November 2018). Courtesy Julia Stoschek Foundation. Photo: Simon Vogel.
Arthur Jafa: A Series of Utterly Improbable, Yet Extraordinary Renditions
Julia Stoschek Collection
11 February–25 November 2018
Ringgold's oeuvre connects with several other African American artists currently showing in Berlin, including Kara Walker and Senga Nengudi at Sprüth Magers (27 April–8 September 2018), and Arthur Jafa at the Julia Stoschek Collection. One of the enlarged photographs that feature in this multimedia exhibition is from 1900, when racial segregation was in full force. Titled Pledge of Allegiance, it shows a huddled group of black school-children saluting the American flag, held up by the tiny lone figure of a classmate. In the same room, an immense hand-sewn, all-black version of the Confederate flag dwarfs an equally blackened Stars and Stripes (black Flags, 2017).
Jafa suggests that a 'white gaze' has long since dominated the lens, and brings further non-white, non-male voices to the conversation with the inclusion of Ming Smith's sublime photography and Frida Orupabo's collages, reflecting Jafa's 'constantly evolving' (to quote the series title of the exhibited video works) desire to develop 'a specifically black visual aesthetic equal to the "power, beauty and alienation" of black music in US culture'. The exhibition requires self-conscious interaction (visitors are equipped with headsets that can be tuned to different channels as they walk through the gallery) with material that vacillates between joyous and bleak. Reproduction of certain imagery, specifically of slain black bodies, proves a controversial flashpoint, and although Jafa's artistic choices can at times feel on-the-nose, it is hard not to be moved, entertained and ultimately challenged by this exhibition.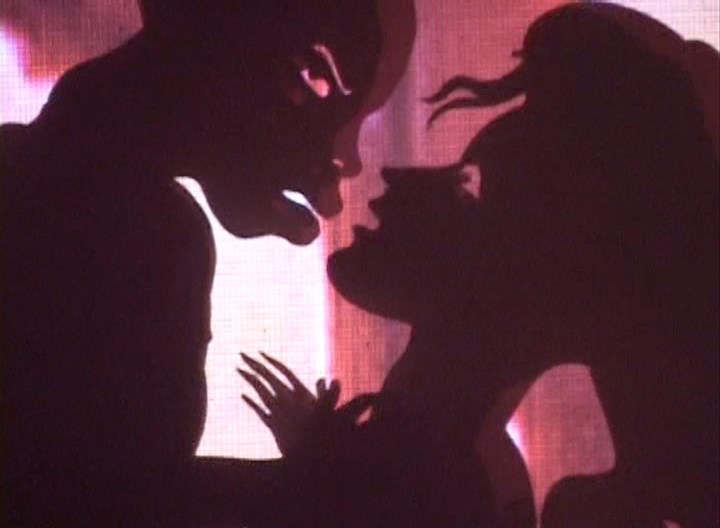 Kara Walker, Fall Frum Grace, Miss Pipi's Blue Tale (2011) (Still). Video. 17 min. © Kara Walker. Courtesy Sprüth Magers, Berlin/London/Los Angeles and Sikkema Jenkins & Co, New York.
Kara Walker, Andro Wekua, and Senga Nengudi
Sprüth Magers
28 April­–8 September 2018
Following a sweeping survey of African-American female artists from the 19th century to the present at the gallery's Los Angeles space in 2017, Sprüth Magers brings two prominent names to Berlin for Gallery Weekend, concurrent with an exhibition of paintings and a sculpture by Georgian artist Andro Wekua. Since the 1990s, Kara Walker has been well-known for her silhouetted wall works, which create an unsettling dichotomy between the formal beauty of her craft and subject matter that draws on the appalling violations of the slave trade era. This is a chance to see her 17-minute video Fall Frum Grace, Miss Pipi's Blue Tale (2011). Senga Nengudi has been pushing the boundaries between sculpture, photography and performance for over four decades. Four recent works from Nengudi's celebrated 'R.S.V.P' series, which she began in the 1970s using quotidian materials such as nylon stockings in response to her changing body during pregnancy, mark a unique opportunity to see these extraordinary sculptures. This is her first solo show with Sprüth Magers.
AA Bronson, Tent of Healing (2013). Exhibition view: AA Bronson: Tent of Healing, Stedelijk Museum, Amsterdam (10–15 December 2013). Courtesy the artist and Esther Schipper, Berlin. Photo: © Ernst van Deursen.
Pause: AA Bronson's Garten der Lüste
KW Institute for Contemporary Art
26–29 April 2018
The artist AA Bronson is a legend in the world of radical independent publishing, serving as executive director of New York's artist-led publishing house and bookshop Printed Matter, Inc., from 2004 to 2010, and founding the NY and LA Art Book Fairs in 2005 and 2013 respectively. He is also the sole surviving member of the pioneering queer conceptual art collective General Idea (1969–1994), whose work often subverted popular culture with works such as the gender-bending Miss General Idea Pageant (1971). An exhibition celebrating the 50th anniversary of General Idea and AA Bronson runs at Esther Schipper, Berlin from 26 April through 26 May, 2018, and is discussed further below.
From 26 to 29 April, Bronson will stage a five-day event at KW Institute for Contemporary Art as part of the gallery's Pause series, short installations that punctuate the Institute's exhibition programme. AA Bronson's Garten der Lüste takes has at its starting point Hieronymus Bosch's triptych painting The Garden of Earthly Delights (circa 1500), perhaps one of the ultimate depictions of madness, lust, and 'freakish riddles'. The event will feature a number of invited performers and artists, including Michael Dudeck, Richard John Jones, Ebe Oke, and Chrysanne Stathacos. Expect a range of influences from Gestalt therapy, commune living, Shamanism, ceremonial magic and Tibetan Buddhism.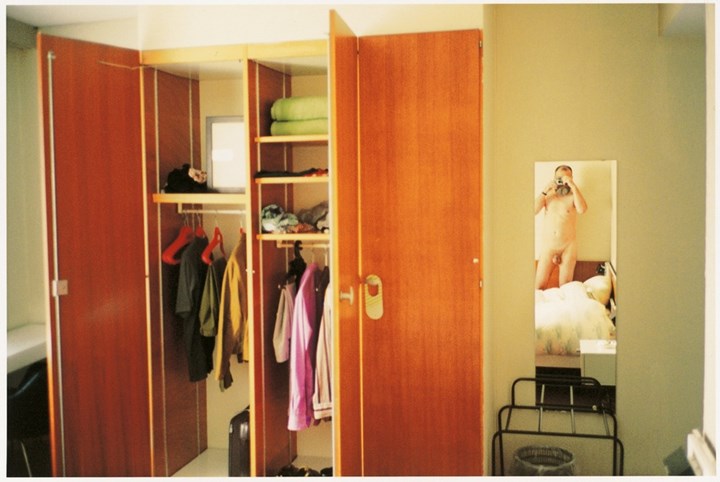 AA Bronson, Hotel Photos (1995–2000) (Detail). Series of 5 C-prints. 27.9 x 35.6 cm. Courtesy the artist and Esther Schipper, Berlin. © AA Bronson.
Catch me if you can! AA Bronson + General Idea, 1968–2018
Esther Schipper
26 April–26 May 2018
Currently counting Tino Sehgal, Pierre Huyghe and Prabhavathi Meppayil among its list of artists, Esther Schipper was founded in 1989 in Cologne, and opened with General Idea's ¥en Boutique (1989), a 'retail space' installation that played with notions of art and commerce. General Idea were a collective that certainly embodied the ephemeral and time-based conceptual projects that Esther Schipper is known for. Organised with Paris-based curator Frédéric Bonnet, Catch me if you can! AA Bronson + General Idea, 1968-2018 is the first exhibition to present in one space a selection of works by both General Idea and its surviving member, AA Bronson. The exhibition coincides with the 50th anniversary of the group: AA Bronson, Felix Partz and Jorge Zontal met in 1968 and began to work together the following year under the name General Idea. The exhibition will be on view at Esther Schipper's most recent Berlin home (since 2017) at Potsdamer Strasse.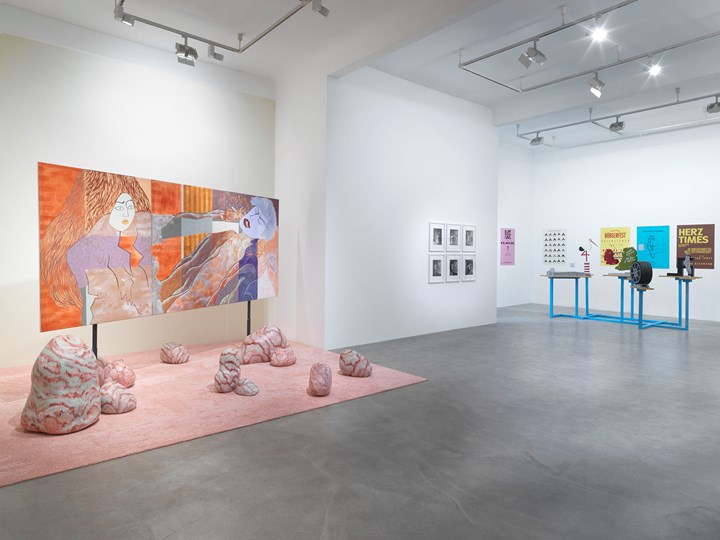 Works by Nadira Husain, Annette Frick, Wilhelm Klotzek, and David Polzin (KLOZIN) on view in Mess With Your Values, Neuer Berliner Kunstverein, Berlin (3 March–29 April 2018). Courtesy Neuer Berliner Kunstverein. Photo: © Jens Ziehe.
Molly Nilsson
Neuer Berliner Kunstverein (n.b.k.)
Sunday 29 April 2018, 8:00 pm
On Sunday, 29 April the Swedish singer-songwriter Molly Nilsson presents her latest album Imaginations (2017) in a free concert at the Neuer Berliner Kunstverein. The long-time resident of Berlin is a favourite with the art scene kids that filter through the city, and it's not hard to see why. Recalling the music of John Maus (with whom she collaborated in 2011) and Nite Jewel, Nilsson's bedroom studio compositions meld lo-fi melodic synth-pop with influences picked up on her travels (noticeably the tango rhythms on 2014's Sólo Paraíso: The Summer Songs EP, which followed a stint in Argentina), overlaid with a contralto that's definitely spent many a night in one of Berlin's 'Raucherbars' (yes, you can still smoke in many Berlin bars). Following performances at Berghain (Berlin), Uebel and Gefährlich (Hamburg) and Goethe-Institut (Warsaw), a visit to n.b.k on Sunday evening shouldn't disappoint. N.b.k's current exhibitions also run until 29 April: Eric Baudelaire: Walked The Way Home is a new video work based on observations of the growing presence of armed soldiers in European cities after terrorist attacks, and Mess With Your Values presents 11 international artists who were awarded the Berlin Senate work stipends in the visual arts in 2017.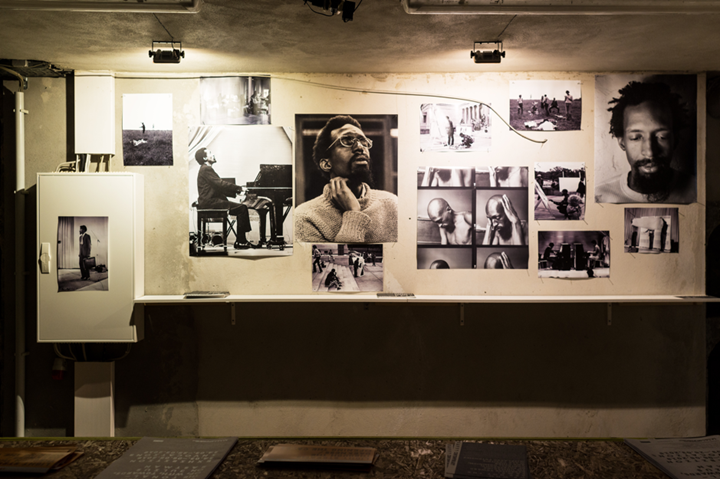 Julius Eastman, archival material. Exhibition view: We Have Delivered Ourselves from the Tonal—of, with, towards, on Julius Eastman, Savvy Contemporary—The Laboratory of Form-Ideas, Berlin (23 March–6 May 2018). Courtesy Savvy Contemporary. Photo: Raisa Galofre.
We Have Delivered Ourselves from the Tonal—of, with, towards, on Julius Eastman
Savvy Contemporary—The Laboratory of Form-Ideas
23 March–6 May 2018
Since its foundation in 2010 by curator Bonaventure Soh Bejeng Ndikung, the independent, non-commercial project space Savvy Contemporary has played an invaluable role in broadening the spectrum of Berlin's cultural and intellectual activity. Its interdisciplinary programme always represents a meeting of 'West and Non-Western' culture, interrogating those notions in the process. Currently on show is a group exhibition centred on the oeuvre of late avant-garde African American composer Julius Eastman, who rose to prominence in the 1970s alongside SEM Ensemble, Morton Feldman, John Cage and Pauline Oliveros. It was during a performance of Cage's Song Books in June 1975 that Eastman, an out gay black man in a predominantly straight white milieu, staged a provocative intervention, undressing another man on stage as part of a lecture on 'a new system of love'. Eastman's intervention invoked the wrath of Cage, and signalled Eastman's move towards a less institutionalised scene, including collaborations with Arthur Russell and Meredith Monk, and his deeper identification with black and gay communities.
Powerful, post-minimalist pieces with equally unflinching titles such as Evil Nigger, Crazy Nigger and Gay Guerrilla (all circa 1979) are a testament to his vision. The exhibition is part of a programme of performances, concerts and lectures and an upcoming publication that traces the non-linear genealogy of Eastman's practice and his cultural, political and social weight. Artists include Hassan Khan, Barthélémy Toguo and The Otolith Group amongst others, with works embracing film, music composition, sculpture, painting and drawing, many of which have been specially commissioned and will premiere at Savvy.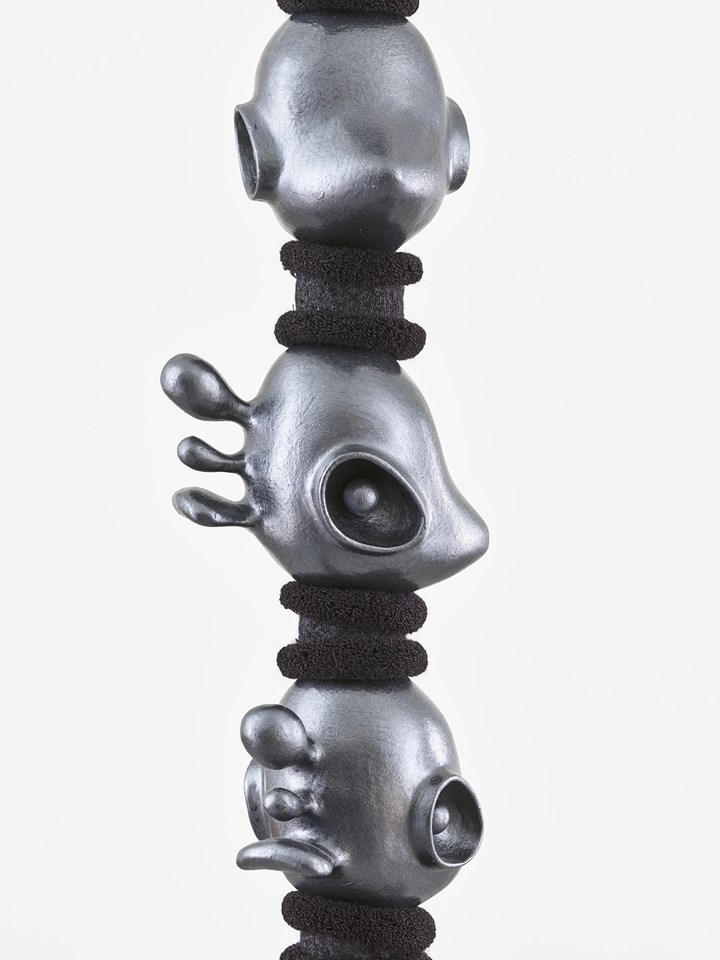 Yu Honglei, I (2018) (Detail). Brass. 210 x 30 x 30 cm. Courtesy the artist, Kraupa-Tuskany Zeidler, Berlin; Antenna Space, Shanghai. Photo: def image.
Yu Honglei
Kraupa-Tuskany Zeidler
28 April–23 June 2018
Yu Honglei's artworks reveal a subtly irreverent, consciously anxious sensibility that is reflective of a proximity to the 'post-internet' generation; a term that Honglei nonetheless, quite sensibly rejects as 'too labelling'. Honglei was born in 1984, and grew up in Inner Mongolia, where as a child he loved to paint. He later studied art and animation in Beijing, where he currently lives and works, and where, in the early days he regularly showed with the gallery Magician Space—established in 2008 with an eye to the 'blind spots' (i.e. the new, left-field, or commercially resistant artists) in China's contemporary art scene. Today in China he is represented by Shanghai gallery Antenna Space.
Digital aesthetics and the 'beyond geographical' reach of information afforded through the internet have clearly infused Honglei's practice, but he primarily identifies as a sculptor who draws on a wide vernacular of Chinese urban landscapes, poetry, and everyday objects. Having been selected as one of ArtReview's 'Future Greats' in 2014, and following solo shows at London's Carl Kostyál (Flower, 31 March–29 April 2017), Shanghai's Antenna Space (Swallow's Century, 7 August–9 May 2016) and the LISTE art fair in Basel in 2015, Yu's first solo show in Berlin promises a new constellation of sculptures made of bronze and resin and a video installation.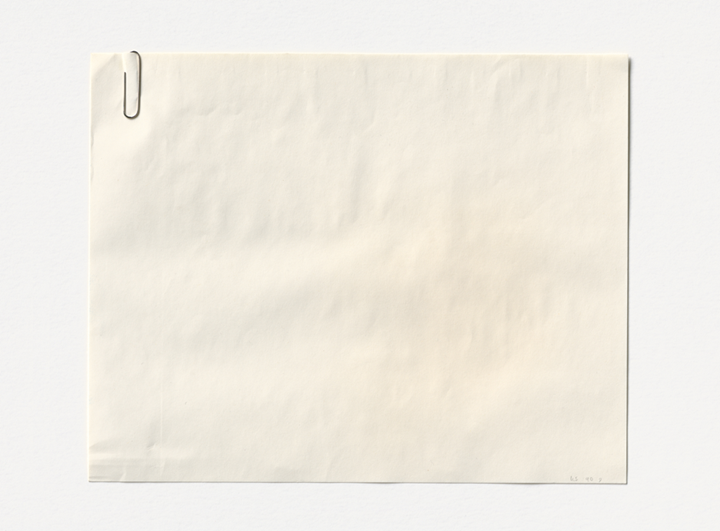 Karin Sander, KS 90 9 (1990). Paperclip, two sheets of paper. Courtesy the artist and Esther Schipper, Berlin.
Paperwork
Haubrok Foundation
27 April–7 July 2018
The Haubrok Foundation was established in 1988 and includes over 1,000 works of contemporary art, with special focus on first-generation conceptual artists such as Stanley Brouwn, Ian Wilson and Morgan Fisher. Since 2013, exhibitions have been staged at Fahrbereitschaft, an atmospheric factory complex of the former GDR that still harmoniously houses a number of blue-collar businesses and workshops, alongside artists' studios and the Haubrok Collection. Just a 15-minute drive away from Alexanderplatz, it is located in Berlin's easterly district of Lichtenberg; a borough known for its industrial estates, social housing blocks, and a thriving Vietnamese community (opposite Fahrbereitschaft is the Dong Xuan centre, one of the best places in Berlin for authentic Vietnamese cuisine).
During Gallery Weekend, Haubrok Foundation will show five more-or-less independent exhibitions under the joint title Paperwork. This is a unique opportunity to see works on paper by early conceptual artists and beyond, including Barbara and Gabriele Schmidt-Heins, Karin Sander, Michel Würthle, Flat Mountain Press and Hans Weigand. Many of the artists based at Fahrbereitschaft, such as Annette Ruenzler, Sophie Macpherson and Judith Hopf (who recently staged an impressive solo exhibition at KW Institute for Contemporary Art) will also be opening their studios to the public. If you are lucky, there might be the chance to see the preserved GDR workers' bar, now hired out for events and set locations, which still has its original bowling alley and mid-century decor.—[O]