Insight | Global Head of Sponsorship at UBS
Björn Wäspe on Annie Leibovitz's 'WOMEN: New Portraits' in Hong Kong
WOMEN: New Portraits, an exhibition of newly commissioned photographs by renowned photographer Annie Leibovitz opened to the public in Hong Kong on 3 June 2016. The exhibition is staged in the Cheung Hing Industrial Building in Kennedy Town, a venue that has increasingly come to be populated with start-ups and creative businesses. A former manufacturing site, the floor on which the exhibition is shown has not been used for over 20 years. The show is comprised of [30] new portraits which are displayed on temporary walls, and has the atmosphere less of a gallery, and more of a glimpse into the imagined studio of the well-known photographer. Images from Leibovitz's earlier works spanning her career are also on revolving view on three large digital screens.

Leibovitz's new work is a continuation of a project that began over 17 years ago when her most enduringly popular series of photographs, WOMEN, was published in 1999. WOMEN: New Portraits reflects the changing role of women over almost two decades and will continue to evolve over the coming year as a body of work. Early images feature Susan Sontag, Meryl Streep, Ellen DeGeneres, Cindy Sherman and the artist with her own daughters. In Hong Kong for the press opening, Leibovitz spoke of her initial reluctance to take on the enormity of the project, comparing the vastness of the task to 'photographing the sea'. The new works feature Gloria Steinem, Jane Goodall, Kara Walker among others.

Sponsored by the global financial firm UBS, the exhibition is part of a 10–city touring exhibition which will travel the globe (Hong Kong is fifth on the list after London, Tokyo, San Francisco and Singapore). UBS's involvement with the project builds upon the firm's very active engagement with contemporary art, encapsulated in the Guggenheim UBS MAP Global Art Initiative and its ongoing role as lead partner to the fair behemoth Art Basel, and most literally in the form of the UBS Art Collection. The collection is widely recognised as one of the most important corporate contemporary collections in the world, with over 30,000 artworks.

Björn Wäspe, Global Head of Sponsorship at UBS, spoke with Ocula ahead of the Hong Kong launch of Leibovitz's exhibition. Wäspe discussed the importance of supporting contemporary art to the overall global strategy of UBS and how such sponsorship is intertwined within the history of UBS and the UBS Art Collection.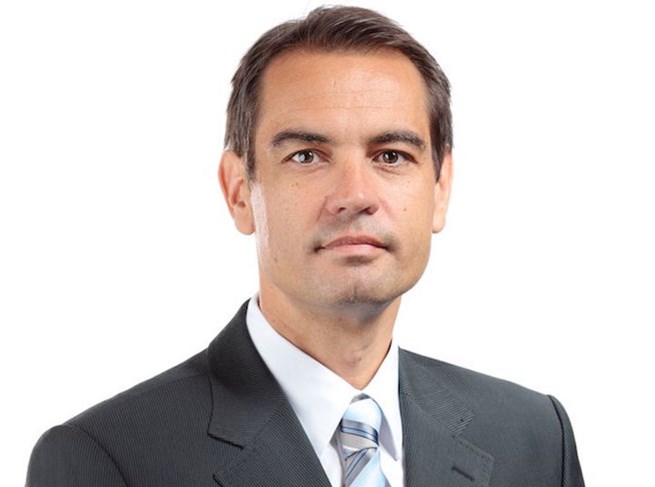 Image: Björn Wäspe. Courtesy UBS.
Congratulations on the Annie Leibovitz WOMEN: New Portraits exhibition. How did the collaboration come about, and why is Annie Leibovitz an important brand ambassador for UBS?
It all started with the UBS brand campaign—which we re-launched last year (2015). We were clear that we wanted to put people in the centre of what we do and do what reflects UBS. We wanted to portray successful people, individuals who have achieved a lot in their life, and we were also looking for a photographer. And since we dare to go for the best, Annie Leibovitz was number one on our list. We talked to Annie and she proposed a continuation of her WOMEN project that was first published in 1999. We felt that portraits of women is a great topic for us because diversity plays a major role within UBS.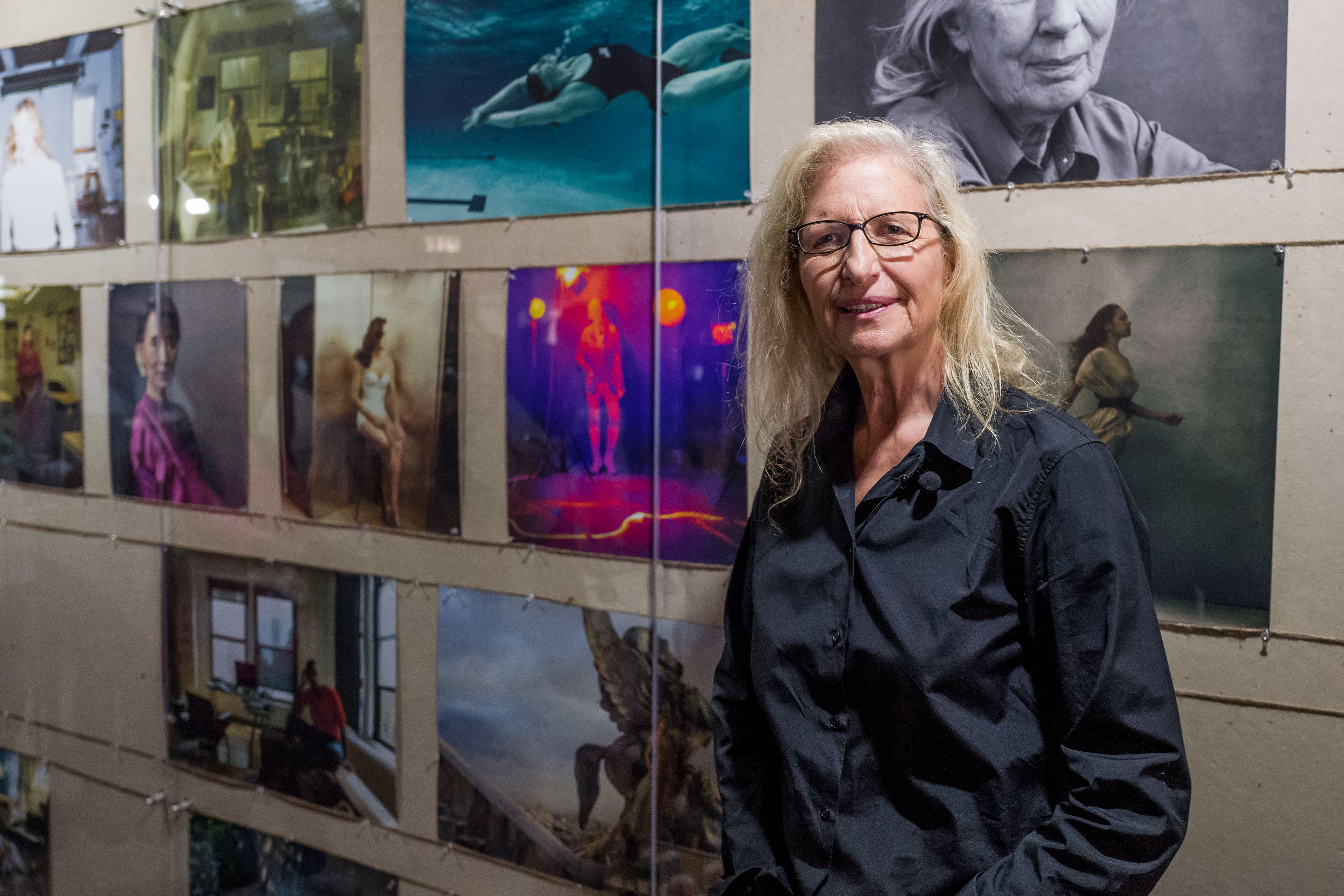 Image: Annie Leibovitz, WOMEN: New Portraits, at the Cheung Hing Industrial Building, Hong Kong. Courtesy UBS.
UBS is involved in various sponsorship programs across the globe, for example: Formula 1, professional golf, the Olympics, and of course contemporary art. Could you explain why contemporary art is an important piece in the sponsorship strategy for UBS?
I recently received a comment from a member of the UBS executive committee members which sums it up nicely. He said, 'even if we no longer sponsor art, we are still IN art'. This really summarises UBS's dedication to the arts and the history behind this dedication. It is part of our history and part of our story. Within our own UBS Art Collection, we are serious collectors. We also have an internal art board (which I sit on).
Can you tell me about the collection?
UBS has collected art for many, many years. We have significant artworks. The UBS Art Collection consists of over 30,000 objects and includes thousands of contemporary works by artists ranging from the newest emerging talents to some of the most important artists of the last 50 years. We are deeply entrenched in the art world and have been for many years.
For me, personally, I don't buy art as an investment, I buy art that I like and enjoy. Likewise, at UBS, we are collectors and we are passionate about art. Therefore, being a sponsor in the art world is a natural progression for us. It builds on our own passion and our history.
How do you decide what art enterprises to sponsor?
For us, it is mainly two things. Firstly, it is brand presence. We want people to know about the UBS brand. And secondly we need hospitality platforms. If you look at our art sponsorship programs, Art Basel is the flagship. It's present in three markets, it reflects our global scale, it generates hospitality opportunities, it generates UBS brand presence and presence in the art world. And presence in the art world is not easy to acquire; Art Basel offers that authenticity for us. It is a natural fit. We also have the Guggenheim UBS MAP Art Initiative and our institutional partnerships throughout the world. It is a very strong commitment to the arts.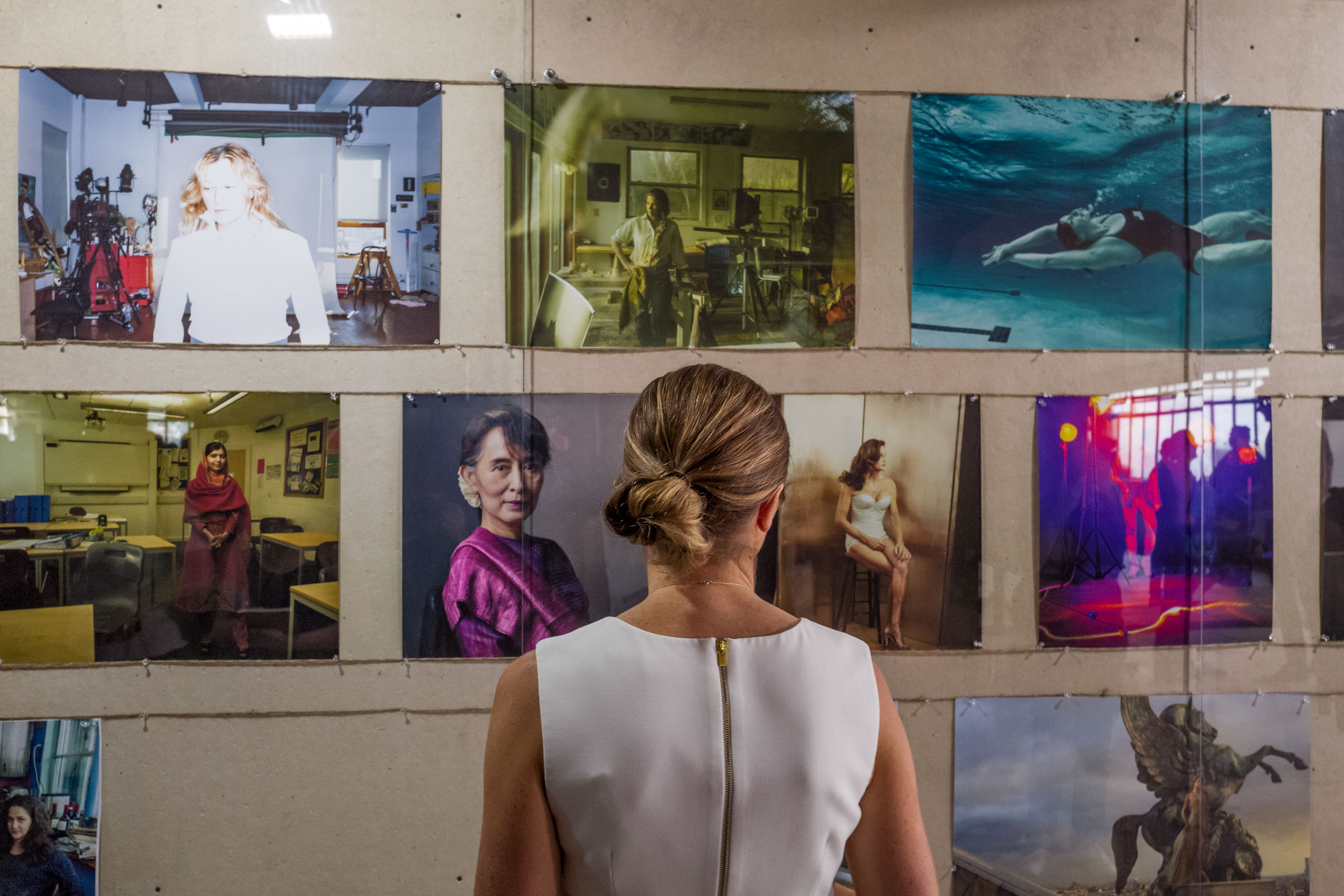 Image: Annie Leibovitz, WOMEN: New Portraits, at the Cheung Hing Industrial Building, Hong Kong. Courtesy UBS.
UBS is equally strong in sponsorship of art as it is in sports. They seem like very different arenas.
Art completes the overall UBS brand strategy in a very nice way. Art is a more difficult area to sponsor. With sport, there is a lot of brand presence, but with art you have to be very serious and you have to prove your commitment. You know, in sports you sponsor a golf tournament or you sponsor a Formula 1 race, and you are there and, by being there, you make a statement. However, with art. it's not that easy. You can't go to an exhibition or institution and just put your logo up and expect everyone to take you seriously. That's the beauty. When we choose to sponsor something like the Louisiana Museum of Modern Art [UBS is Sponsor of the Louisiana Learning, the museum's educational activities], we are not just sponsoring the Louisiana, we arrive with the entire UBS global art commitment behind us. We can talk about the whole story, Art Basel, the Guggenheim Foundation, the UBS Art Collection etc. It really reflects who we are and our passion and dedication.
In addition to the general public and art enthusiasts, I suspect your clients enjoy these events (as they do with the Art Basel Fairs and the programs UBS offer around the fairs). Does UBS take a particular interest in its client's exploration of art, either as a personal interest or in terms of collecting as an alternative asset class?
Yes, there is a client element to these programs and events, and we enjoy showcasing it to them.
In terms of assisting our clients, we do have a small art advisory section in Switzerland where we offer certain art advisory services. However, for UBS, the contemporary art sponsorship program is more showcasing that we share a passion for art. For example, with our Guggenheim UBS MAP project, we really promote and help young up and coming curators. Under the project, the Guggenheim invites one curator from each region (South & Southeast Asia, Latin America and Middle East & North Africa) to participate in overlapping two-year residencies in New York, during which they work with the Guggenheim staff to identify and select collections of new or recent artworks.
The exhibition WOMEN: New Portraits reflects changes in the roles of women today and contains some of Annie's earlier portraits in addition to the new portraits commissioned by UBS for this exhibition. Did UBS have a say in the selection of the individuals chosen for the portraits?
No; we left that to the artist. There may be some risk in that, but in this case it is a calculated risk with someone like Annie Leibovitz. It's a necessary freedom for the artist. The new portraits feature women of outstanding achievement including artists, musicians, CEOs, politicians, writers and philanthropists.


Image: Annie Leibovitz, WOMEN: New Portraits, at the Cheung Hing Industrial Building, Hong Kong. Courtesy UBS.
It goes without saying that roles of women within a financial institution like UBS have significantly changed over the years: you have women like Kathryn Shih (as President of UBS Asia Pacific) leading as great examples. How important is this collaboration to diversity within UBS and the Arts?
As I mentioned, there are two reasons for this project—a practical one in terms of the brand awareness, and then this [Annie Leibovitz] exhibition which is also a showcase for diversity in that it profiles and celebrates women. The world still has work to do with regards to women's issues. Although, I do feel Asia is better, in all fairness, when it comes to women in management and within key stakeholders. There is a sense of progress here in Asia. Although there is still work to do.
For me personally, I get used to the diversity topic, it is something important within UBS and something we are championing in all areas. From a personal perspective, I was born and raised by my mother only; my father passed away when I was 4 years old. My mom was the one cooking, sewing and also the one changing tires and doing that side of things as well. So when I came to work in a financial institution, I didn't really completely understand the need to push this agenda because it was a non-issue for me on a personal level. However, then I understood it, and appreciated that we really need to be leaders in championing diversity; it is important at a social level. 

My team is comprised of 75% women, so maybe I face the diversity issue in reverse … and we also need to be conscious of that. Diversity is broader than a women's issue … it is about inclusion. —[O]