Art Basel Miami Week 2021 Highlights
Miami Art Basel week galvanised the art world again—from the unveiling of new works at Rubell Museum, to the 2021 edition of Art Basel Miami Beach. Take a look at Ocula's highlights from the ground.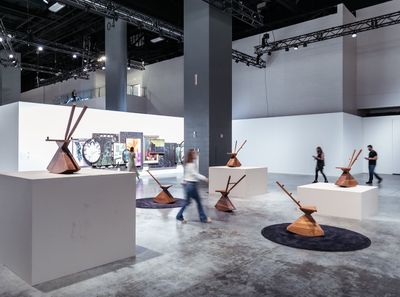 Meridians. Art Basel in Miami Beach (30 November–4 December 2021). Courtesy Ocula. Photo: Charles Roussel.