Meridians at Art Basel Miami Beach
Curated by Mexico City-based author and art critic Magali Arriola.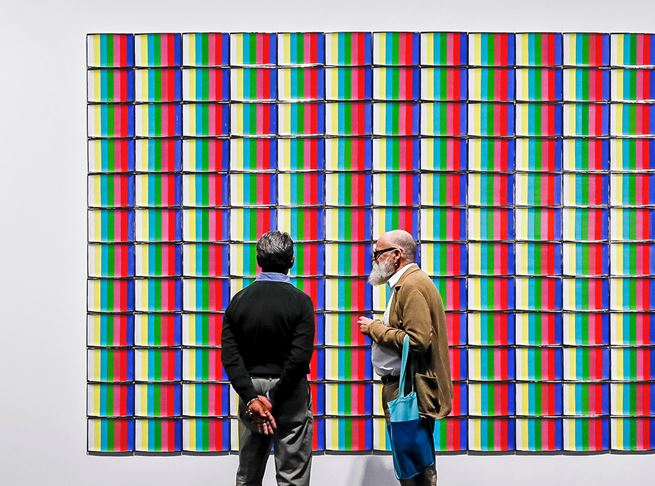 General Idea, 'Test Pattern: T.V. Dinner Plates from the Miss General Idea Pavillion' (1988). Mai 36 Galerie, Mitchell-Innes & Nash, Esther Schipper. Meridians, Art Basel Miami Beach (5–8 December 2019). Courtesy Ocula. Photo: Charles Roussel.