Image: (L-R) Glyn Davis, Vice-Chancellor, University of Melbourne, and Michael Buxton
The announcement of Australian property developer and art collector Michael Buxton's exceptional philanthropic art donation of $26 million to the University of Melbourne has been a welcome injection to the Australian arts community.

Buxton's gift includes his private contemporary Australian art collection, in addition to the creation of a purpose-built contemporary art museum. Commissioned by Fender Katsalidis Architects, the Michael Buxton Centre of Contemporary Art's (MBCoCA) new museum building will be situated at the University's Southbank Campus at the heart of Melbourne's art precinct.

Enhancing the University's existing collection with more than three-hundred works by over fifty of Australia's most significant contemporary artists such as: Howard Arkley, Bill Henson, Ricky Swallow and Tracey Moffatt, the MBCoCA will operate in conjunction with the Ian Potter Museum of Art's exhibition program. Expected to be completed by the end of 2017, this landmark offering represents Buxton's long-held aspiration to present his collection to the public and establish a legacy that will remain beyond his lifetime. His aim: to instill the importance of contemporary Australian art and provide a platform for art education.

Rachael Vance speaks with Buxton about his role as an arts philanthropist, his art collecting journey, and passion for supporting the current generation of living Australian artists.
Can you please tell me how your decision to donate your collection and funds towards a new contemporary art museum at the University of Melbourne in Southbank transpired?
I had always wanted to build a museum to house the collection, mostly so it could be used as a resource for people aspiring to understand or collect challenging contemporary art. We initially looked at the idea of building our own, but when I thought about the longevity of the collection and what partnering with an educational institution could offer, it was an easy decision.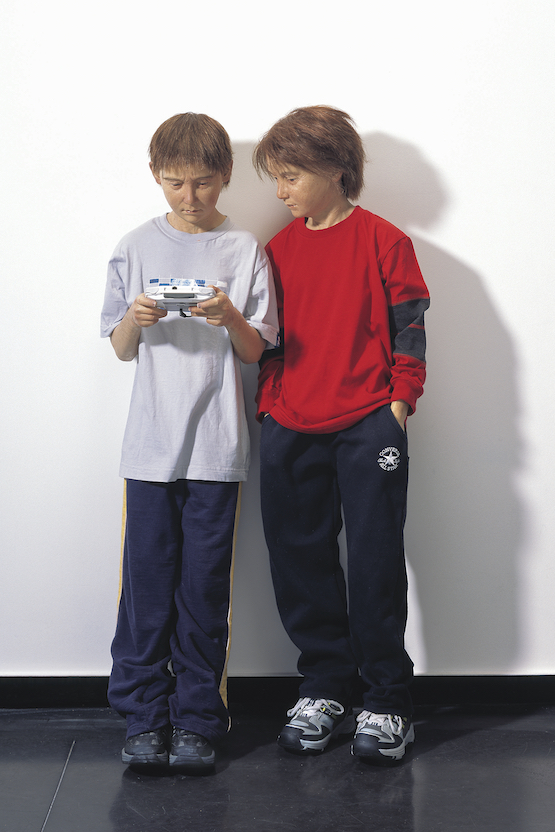 Image: Patricia Piccinini, Game Boys Advanced, 1997 - 2005, 2002. Silicone, acrylic human hair and mixed media, dimensions variable. Courtesy the artist and Tolarno Galleries, Melbourne
Acclaimed architects Fender Katsalidis Architects will be designing the new purpose-built museum. Can you discuss your input with regard to the aesthetic of the building and what people can expect from the new building?
The site earmarked for the new museum currently contains a number of heritage buildings that will remain as part of the new museum. Therefore, we have designed a building that maintains and compliments this history, while providing exceptional gallery spaces for the display of contemporary art.
Where will it be located and when will it be completed?
The museum will be located on the corner of Southbank Boulevard and Dodds St, Southbank. We are in the heart of Melbourne's art precinct, with neighbors including the National Gallery of Victoria (NGV), The Melbourne Theatre Company, Margaret Lawrence Gallery and the Australian Centre for Contemporary Art (ACCA). We are set to open toward the end of 2017.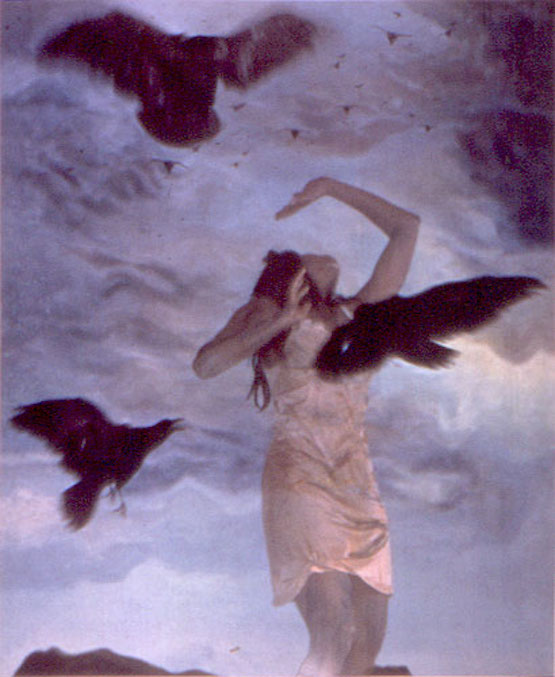 Image: Tracey Moffatt, Invocations, #5 2000. Photo silkscreen, 124 X 105 cm. Courtesy the artist and Roslyn Oxley Gallery, Sydney
What do you hope this new museum will provide for the local, and national cultural landscape?
We hope the museum will continue to add to the diverse and rich cultural landscape of Australia, with a specific focus on education and supporting the current generation of contemporary visual artists.
How important is it for you to highlight the importance of cultural philanthropy within Australia?
As the arts sector faces more and more government cuts it is imperative for cultural philanthropy in Australia to increase in order for the cultural sector to survive. If my donation makes even one individual think about donating then it has been worthwhile.
Image: Mike Parr, Memories of the Church of God, 2010. Unique state print on paper, 235 x 266cm. Courtesy the artist and Anna Schwartz Gallery, Melbourne and Sydney
Where did your passion for art begin?
I have always been passionate about art. I began collecting modernist works in the 1970s, but when I first began to meet and engage with the current generation of contemporary Australian artists I was amazed by the passion, drive and intelligence they brought to their practice. It was these conversations that led me to want to acquire their works, and in the process, support such a dynamic generation of artists.
What are some of the key factors you abide by when acquiring works for your collection?
The Michael Buxton Collection has strong acquisition guidelines. Key factors include only acquiring works from living artists, and only acquiring works from the primary market. This ensures that the artists directly benefit from the acquisition of their works. The collection also focuses on fewer artists in depth and across media, and seeks to reflect the scope of the current visual arts in Australia.
What artists are represented within your collection?
The collection has grown to include over 50 artists, and spans three or more generations of artists, encompassing a broad range of visual media, from painting, sculpture, photography and drawing, to ambitious installations. Artists include Mike Parr, Tracey Moffatt, Ricky Swallow, Patricia Piccinini, Marco Fusinato and Emily Floyd, to name but a few.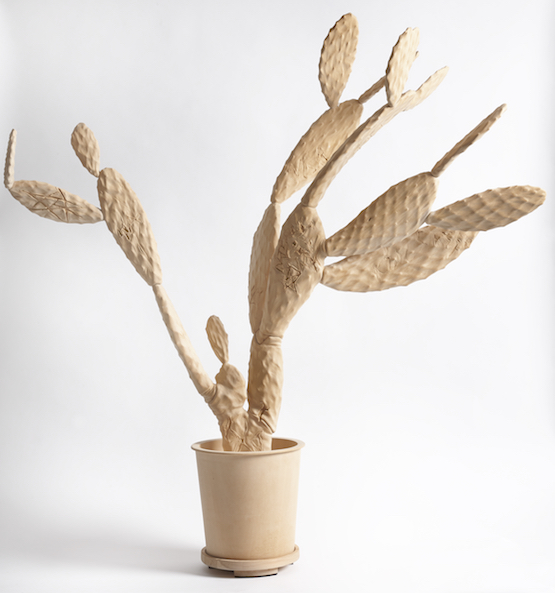 Image: Ricky Swallow, Field Recording/Highland Park Hydra, 2003. Jelutong, 105 X 104 X 40 cm. Courtesy the artist and Darren Knight Gallery, Sydney
Have you always purchased Australian art?
I have always purchased Australian art, but I also acquire international contemporary art. I have a collection in the USA with a friend that focuses solely on American artists, and have recently started to acquire works by artists from the Asia-Pacific region.
Can you discuss the formulation of your curatorial team at the MBCoCA collection and how the collection will operate alongside the University of Melbourne?
We are in the process of setting up the Board that will oversee the management of the new museum, however, it will be under the umbrella of the Ian Potter Museum of Art that is the University of Melbourne's existing art museum.
What can audiences expect from the exhibition program in the first six to twelve months?
The first six to twelve months will showcase the Michael Buxton Collection. Key highlights include the connections that can be made between different artists, across younger and more established generations, and its commitment to collecting challenging works such as its large-scale installations.
There are many private museums around the world that have been established in recent years. Have you visited or consulted with private collectors to discuss the notion of going public with your collection?
Yes, the number of private museums has risen substantially in the last few decades, and not just abroad. We are fortunate right here in Australia to have institutions like TarraWarra Museum of Art, Musuem of Old and New Art (MONA), and the Lyon Housemuseum. The decision to make a private collection public is different for each individual but consulting knowledgeable people across the sector has been key to our success. —[O]