Insight | Fair Director, PHOTOFAIRS | Shanghai 2016
Alexander Montague-Sparey
Dedicated to the medium of photography and to bringing together collectors, artists and galleries under one roof, PHOTOFAIRS | Shanghai will open to the public from 9 to 11 September 2016 at the Shanghai Exhibition Centre. Now in its third year, the fair has become one of the more international art events in mainland China; this year it includes 50 galleries, 25 per cent of which have never before shown in China.

In this interview the fair's director Alexander Montague-Sparey spoke about the changes he has seen in relation to photography, both within the Chinese market and beyond. In particular, he says that over the short history of PHOTOFAIRS | Shanghai, the appetite and level of sophistication of the Chinese market with respect to photography has increased, allowing the fair curators to present work of the more cutting-edge artists, while still showcasing iconic works. Reflecting changes in the fair's audience, this year sees the introduction of two new gallery sectors: Connected, for those working in moving image and Platform, giving galleries who have never exhibited in mainland China, the opportunity to do so.
Image: Alexander Montague-Sparey. Courtesy World Photo.
This year's fair will be the third edition of PHOTOFAIRS | Shanghai. How has the fair changed since its first edition and to what extent do these changes reflect changes in how photography is perceived in China?
PHOTOFAIRS is solely dedicated to the curated presentation of photography and moving image. With our fair, we have created a benchmark for the medium in the Asia Pacific region. Each edition is committed to presenting the most exciting names within the international photography market, with a focus on contemporary work.
In the three years since we launched, PHOTOFAIRS | Shanghai has become the most international art fair in mainland China. During this time, the market for Chinese photography has matured and the demand for the collection of photography has increased. This has enabled us to move away from focusing on more iconic works which were presented in years one and two, towards the work of more cutting-edge artists who are working with the medium in ground-breaking ways. Collectors and buyers in Asia trust our platform now and are ready to come on this adventure with us.
This year we have introduced two new sectors to PHOTOFAIRS | Shanghai for 2016. Connected, for those working in moving image and Platform, giving galleries who have never exhibited in mainland China, the opportunity to do so and to meet new collectors and market their programmes in Asia.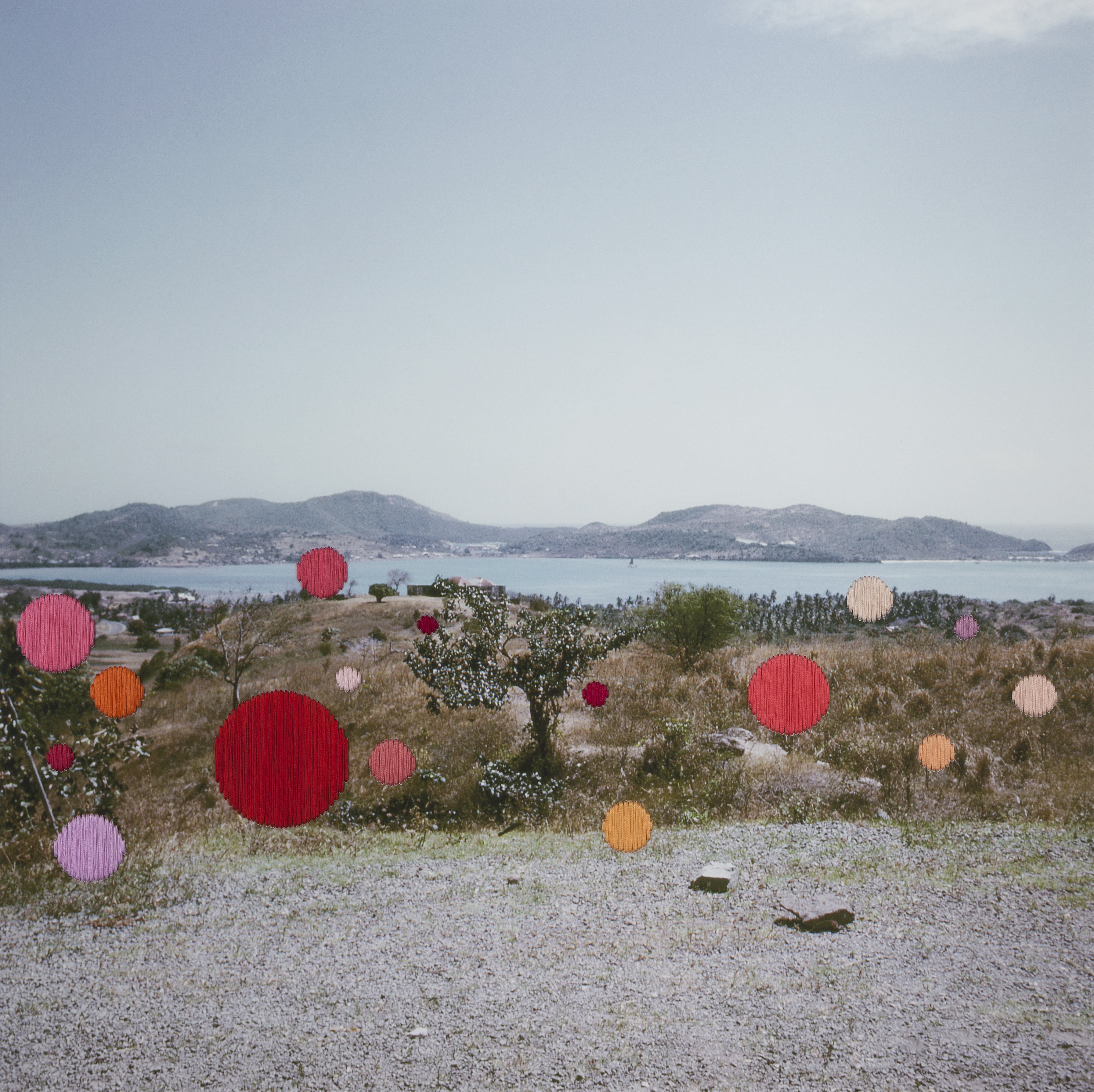 Image: © JinHee Kim, April-005, 2014. Embroidery on digital pigment print, 80 x 80cm. Courtesy of Gallery Koo, Seoul.
A quote was mentioned in the the fair's press release referring to the fact of unprecedented activity in the photography market in recent years. Can you expand here on what is meant by 'unprecedented activity' and what you consider are the main drivers behind it?
Before the fair existed, there was no sizeable platform for the photo world to come together and celebrate the medium on this scale and in this format. Our Shanghai edition has facilitated a totally new dialogue for collectors, artists and galleries across the whole of the Asia Pacific region. This means that Korea, Japan and China, for example are able to interact in ways which did not exist before. The fair is going from strength to strength because collectors trust what we are doing and galleries are excited at how unique and fresh this project is.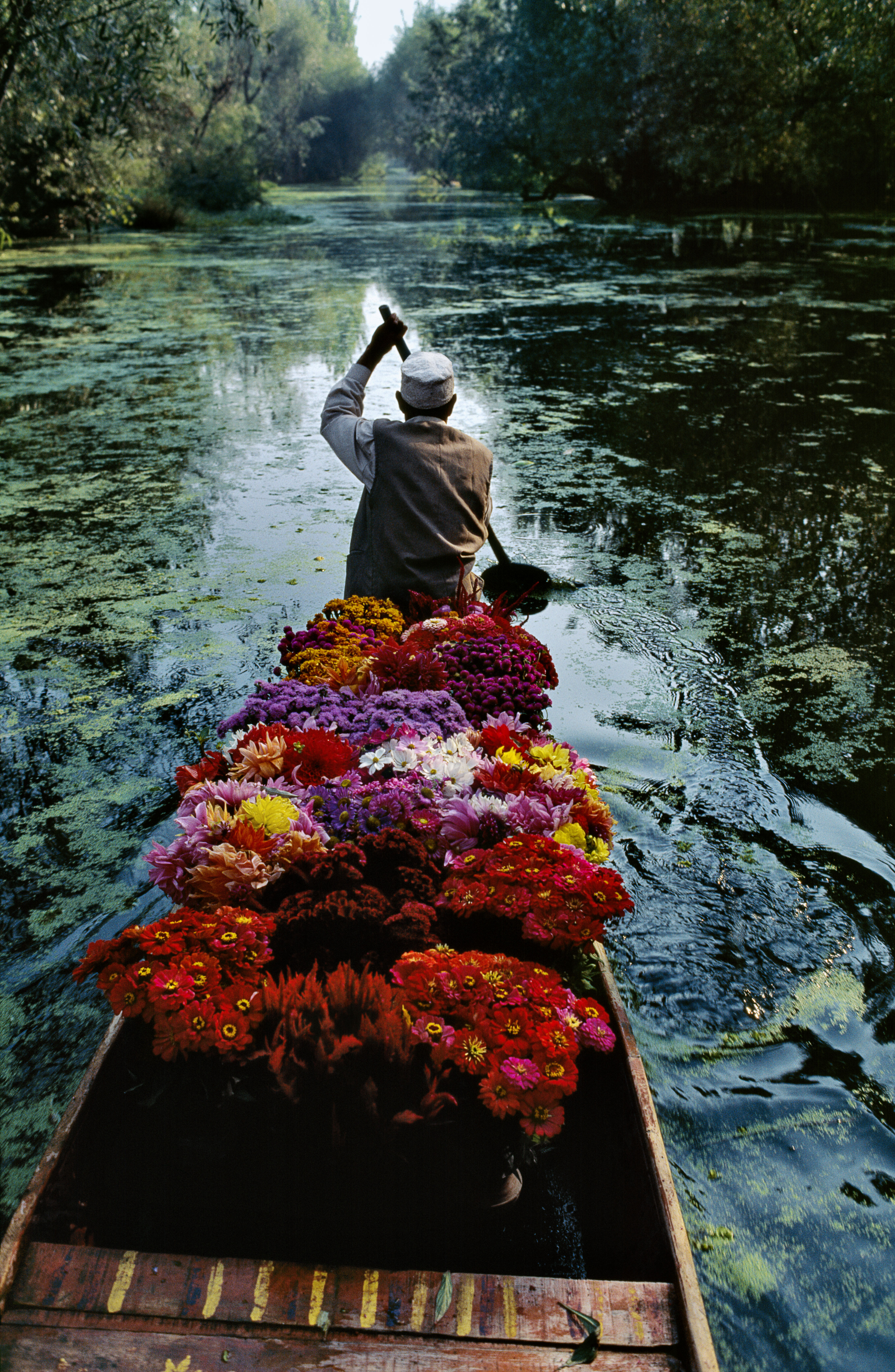 Image: © Steve McCurry, Flower Seller at Dal Lake, 1999. C-Print, 30 x 40 cm. Courtesy of Magnum Photos, London, Paris.
Of the 50 hand-selected galleries, 25% have never before shown in China. What was the criteria you used to select the galleries? Is a more international flavour to the fair something serious collectors are looking for?
The criteria for selecting galleries is very simple—it is all about quality. PHOTOFAIRS | Shanghai is a highly curated fair and as such we can ensure the edit is very fresh and exciting. We are interested in working with galleries who are both established and emerging, but they must all give collectors an opportunity to buy work which is both visually arresting and which is sound from an investment perspective.
PHOTOFAIRS | Shanghai is the most international art fair in mainland China and it offers unparalleled access to work from around the world—collectors across the Asia Pacific come to our fair because we offer opportunities that are otherwise not available locally. Collectors want access to the very best in the photography market, wherever in the world those works may be coming from, and our fair gives collectors museum quality works on their doorstep. Image: © YANG Fudong, The Coloured Sky New Women II, 2014. 156 x 216 x 8.2cm. Courtesy of ShanghART, Shanghai.
Having regard to the medium of photography, outside of the Fair, are there any important private or public institutions/ spaces you recommend visitors to China to visit?
I think that what Shanghai Center of Photography (Shanghai) and Three Shadows Photography Art Centre (Beijing) are doing is exemplary for the medium. Using small scale museums to offer very focused shows is a very intelligent way of approaching the medium. Increasingly, the bigger museums are turning their attention to the medium and this is only going to increase over time.


Image: © Herbert List, Portofino, 1936. Silver Gelatin Print. Courtesy of Magnum Photos, London, Paris.
The Connected sector looks like an interesting aspect of the fair. Connected is for artists whose artistic practice is multi-disciplinary. The 2016/2017 theme is artists who engage with photography and moving image. What can we expect in this sector? I understand all galleries showing in the Connected sector are from China. Was this intentional?
Moving image is a relatively niche market, but it is rapidly expanding, and the relationship between video and photography is of key importance to the fair. We have therefore made video art available to purchase at the fair for the first time via Connected. It all ties in with the fair's desire to create dialogues with other art forms in order for our audience to be able to further place photography itself within the history of art.
Working with the eminent curator and art critic Feng Boyi, Art Director of He Xiangning Art Museum, our aim was develop something that gave artists working within this field a voice within the commercial market. With the five galleries in the sector we needed to show how work of this young medium can be exhibited and how it can be part of a collection.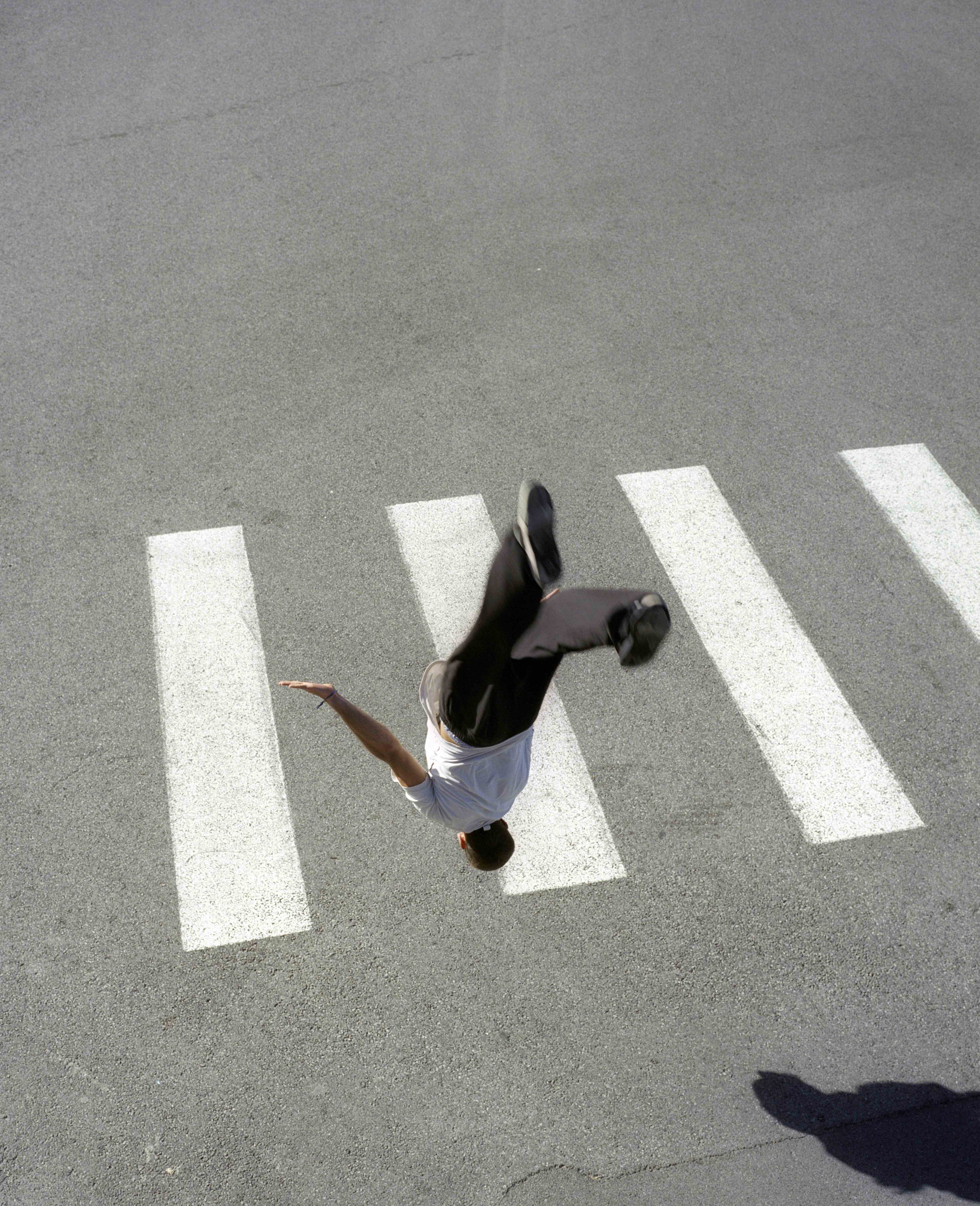 Image: © Denis Darzacq, Sans titre n12, 2006. C-print on Alu-Dibond, 105 x 85cm. Courtesy of ONgallery, Beijing.
What are some of the other highlights of the fair from your perspective?
We are very excited to host once again our Conversations sector. This sector allows new and seasoned collectors to engage with international experts and get answers to specific questions they might have about the market.
This year we have a stellar line up of experts. Their desire to speak at our fair is a sign that the fair is seen as an important opportunity to create new dialogues with new audiences.
I love offering audiences the opportunity to hear artists speak about their work. I am also especially excited about the talk I am conducting with local collector Qiao Zhibing and photography specialist Vanesa Kramer Hallett, from Phillips, about the bright future of the contemporary photography market.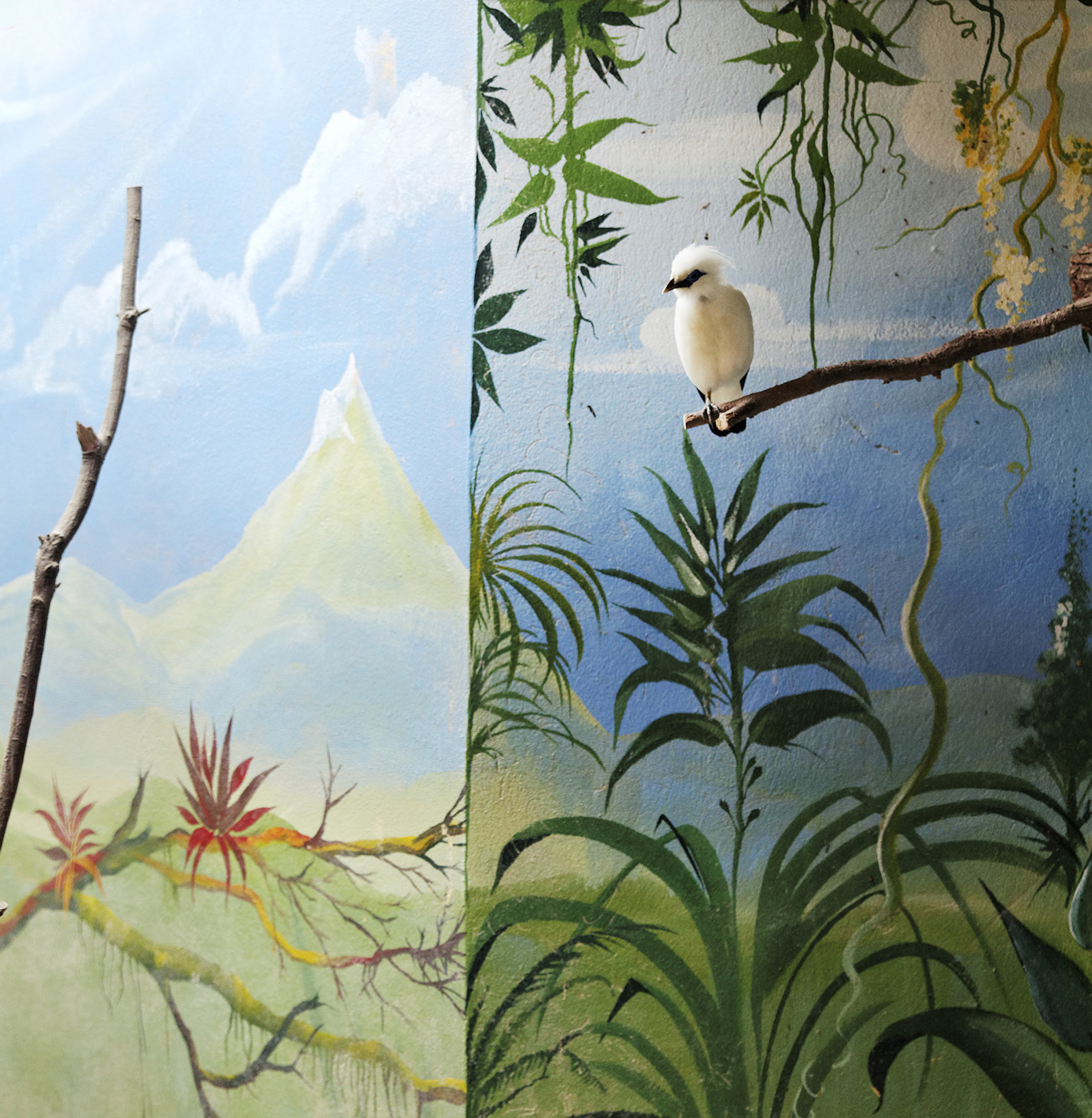 Image: © Eric Pillot, Bali Starling and Mountain, 2012. Courtesy of Galerie Dumonteil, Shanghai, Paris, New York.
I understand Insights is an exhibition which will travel between the PHOTOFAIRS destinations and will reflect local tastes. Can you explain this aspect of the fair, with respect to how you came to decide on what might define 'local tastes' and then how this should be represented?
Insights is a new annual exhibition of museum-quality work that will feature at each edition of the fair. The exhibition will offer unique pieces for private sale and will respond to a changing theme. For each fair, I will work with a different local curator on the selection of work in the exhibition.
The aim of Insights is to create an intimate, focused setting that engages collectors and visitors with current trends in contemporary photography, and to help them understand the medium and its evolution within the history of art.
My co-curator in Shanghai is Biljana Ciric and together we have selected the work of 13 international artists who each challenge traditional photographic techniques and explore our theme, "New Approaches to Photography Since 2000".
The whole point of the fair is to celebrate photography, but with a specific focus on eastern developments within the medium. That local flavour is what stands us apart from other fairs and what makes the fair special. It is very important to us that people understand that we are trying to advance the Asian photography market by bringing collectors, artists and galleries together under one roof. By doing this, we are pushing this special medium and adding a new chapter to its history. —[O]