Insight | Artist, China
Wang Xingwei at Platform China Contemporary Art Institute, Beijing
Recently Wang Xingwei opened his latest solo exhibition in Beijing. It is the artist's first in the city since his 2013 retrospective at Ullens Center for Contemporary Art (UCCA). Organised by Galerie Urs Meile but held at Platform China in Beijing's 798 Art District, Honor and Disgrace (10 September – 23 October 2016) follows a similar format to that of the 2013 UCCA show, with the artist taking the lead. Wang has selected the works, the manner of installation and the exhibition catalogue, and declined to provide his audience with additional information. In his opinion, the viewer must simply face the works and experience them. Prior to the exhibition, Ocula interviewed the artist about how his practice has evolved since 2013, his prominent role in his exhibitions, his laissez faire approach to audience interpretation and what we can expect to see in his upcoming show.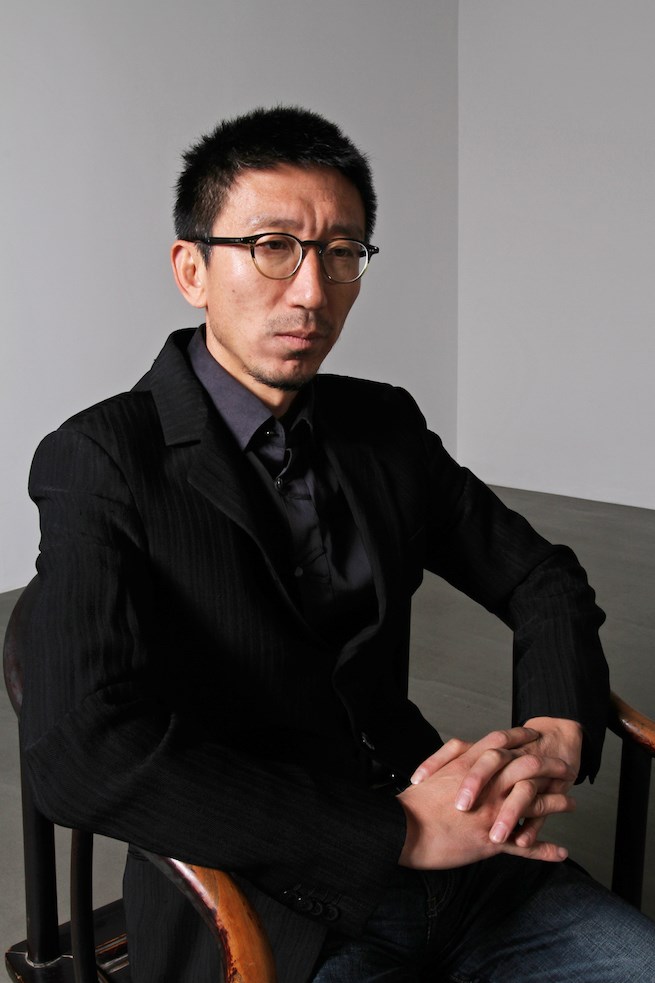 Image: Wang Xingwei, 2011. Photo: Dong Lin.
Your last solo exhibition in Beijing was your retrospective at UCCA in 2013. What have you been working on since then?
After the solo exhibition at UCCA, there were relatively few works in the second half of 2013. I revised an older work, painted a work about traveling to Bali, I also painted a work about traveling to Russia after I travelled there, and did a pretty large live sketch in the art district yard. After the 2013 exhibition, there wasn't immediate interest in adjustments or changes.
In 2014, I spent almost half of the year practicing image composition and form. I wanted to become familiar with methods other than realism. I wanted to be more precise with more emphasis on an image composition of lines and flat color. Through some of these works, in particular the painting of traveling to Yunnan, I achieved an understanding of this method.


Image: Wang Xingwei, Ji Gong, 2015. Oil on canvas, 240 x 200 cm. Courtesy the artist and Galerie Urs Meile, Beijing-Lucerne.
Looking at the works you showed at UCCA, it exemplified your continually changing painting technique. What motives you to appropriate and amalgamate different artistic approaches rather than remain faithful to one signature style?
Throughout the history of painting, several styles have become fixed or established, and developing a personal style within an established style of painting is certainly not my goal. I believe that although types of style have already been stabilised, with time and environmental changes, each basic style is still able to express new and dynamic information, energy, uses, and possibilities. The core is the integration and stimulation of energy (mainly the energy of form). It is the application of energy in movement instead of a fixed style or static expression.
In particular, many of your works closely reference the style of Socialist Realism. What interests you about this movement? Why choose to continue to paint in a style entrenched in the propaganda and legacy of the Cultural Revolution?
Realism has a number of elements that I am interested in: 1) Its symbolism: a kind that relates personal history to local experience rather than being completely subservient to the development path of western art; 2) Reflecting reality's specificity and directness; 3) A certain degree of both valuing the basic instincts of viewing and rejecting excessive theoretical analysis; and 4) The difficulty of the painting style and the special beauty of form. Realistic paintings are certainly not paintings without style.
A number of critics have noted that you are actively reluctant to narrate your often quite complex figurative canvases. Please could you explain why?
Confronting the skill of painting is still the most important issue. Painting themes, technique, and ideas combine closely within a painting, but are definitely not the mechanical sum of each factor. Each tiny factor can create very different perceptions far from what a few concepts or a few descriptions can replace. To view a painting is not to look for answers or check some diagram. The more important part is to have a direct experience confronting the painting.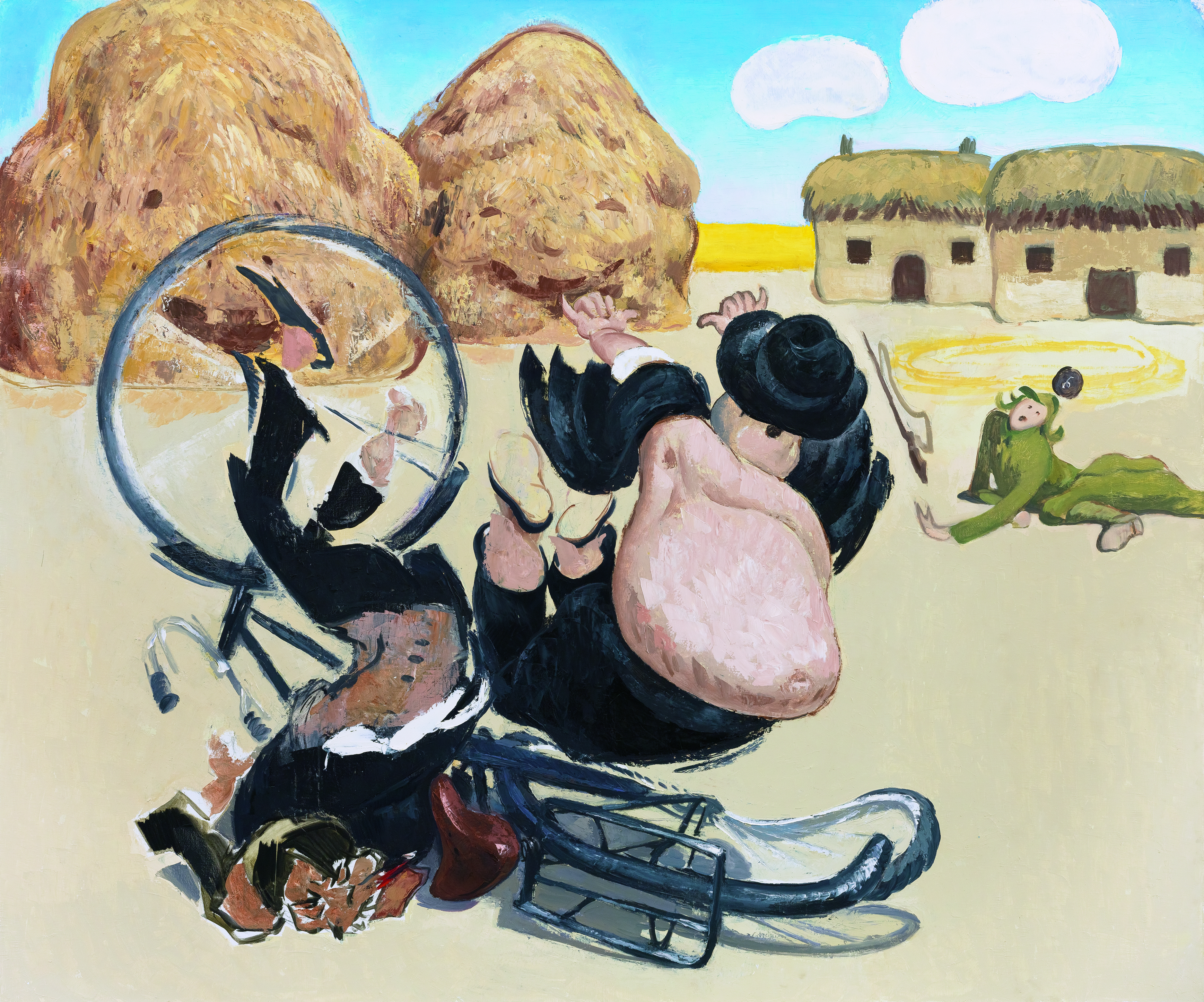 Image: Wang Xingwei, Traitors, 2015. Oil on canvas, 200 x 240 cm. Courtesy the artist and Galerie Urs Meile, Beijing-Lucerne.
You recently curated an exhibition of seven young Chinese painters at UCCA, titled Curated by…. In what ways do you think contemporary Chinese painting will develop in the future?
Right now the new generation of Chinese and Western young artists are increasingly synchronised and similar. At the same time, there are many artists who gain momentum from focusing on their own environment and developing within their own society. How to gain individualism while at the same time avoiding the refinement and fractured niches of western contemporary art is the problem that must be faced.
In September, you're opening an exhibition at Platform China, which has been organised by Galerie Urs Meile, what can we expect to see in Honor and Disgrace?
In 2015, I began one of my recent years' most important series. It integrates and emphasises many of the things I have been focusing on since 2008, such as shape, the feeling of movement, simplification, style, works in a larger series, etc. These works will be exhibited with the exhibition opening on September 10th.
Through the first half of 2016, I continued to complete and supplement this series of works. Overall, I have strengthened my effectiveness in image expression. This required specific experience personally confronting works. —[O]

'Wang Xingwei: Honor and Disgrace' (10 September - 23 October 2016) at Platform China Contemporary Art Institute (Beijing). Supported by Platform China and organised by Galerie Urs Meile.