News | Exhibitions
Heecheon Kim to Share His Game Engine Art at the Hayward
Kim's exhibition draws on brutalist architecture, skateboarding culture, sensory deprivation tanks, and more.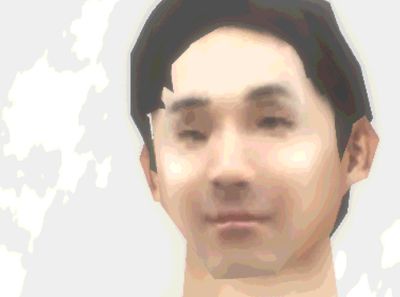 Kim Heecheon, Production still (2023). Courtesy the artist.
South Korean new media artist Heecheon Kim will present works at London's Hayward Gallery in an exhibition titled Heecheon Kim: Double Poser from 1 December 2023 to 7 January 2024.
These include a new adaptation of the video work Cutter III (2023) that takes inspiration from video game aesthetics, skateboarding culture, and the Gallery's brutalist architecture. Cutter III was originally created for a show at the National Museum of Modern and Contemporary Art, Seoul.
Kim Heecheon, Deep in the Forking Tanks (2019). Video. Courtesy the artist.
Another video work, Deep in the Forking Tanks (2019), was motivated by sensory deprivation tanks and scuba diving in underwater caves. It seeks to disorient viewers using layers of images and sounds that blur the boundaries of reality.
Yung Ma, Senior Curator of the Hayward Gallery, said, 'Heecheon Kim has created worlds that reflect how the reality of our mundane existence is mirrored in the digital sphere. His works are expressions of an absurdist viewpoint that embraces yet questions our obsession and trust in advanced technologies.'
Kim Heecheon, Deep in the Forking Tanks (2019). Video. Courtesy the artist.
The exhibition was developed in collaboration with the Art Sonje Center in Seoul. Art Sonje's Project Director Je Yun Moon said Kim's videos 'empathise with our feeling of helplessness, while offering a playful escape.'
'Living and working in Seoul, I am very much looking forward to knowing about the new audiences in London and having conversations with them,' Kim said.
Kim, who was born in 1989, this year received the Hermès Foundation Missulsang Art Prize, which was launched in 2000 to recognise emerging Korean artists. He is also one of 13 artists the government-backed Korea Arts Management Service (KAMS) selected for promotion abroad.
Also coming to the Southbank Centre, whose complex of buildings includes the Hayward Gallery, is the Marina Abramović Institute Takeover from 4 to 8 October. It will feature performances by 12 artists. —[O]