Feature
China Museum Tour: The Highlights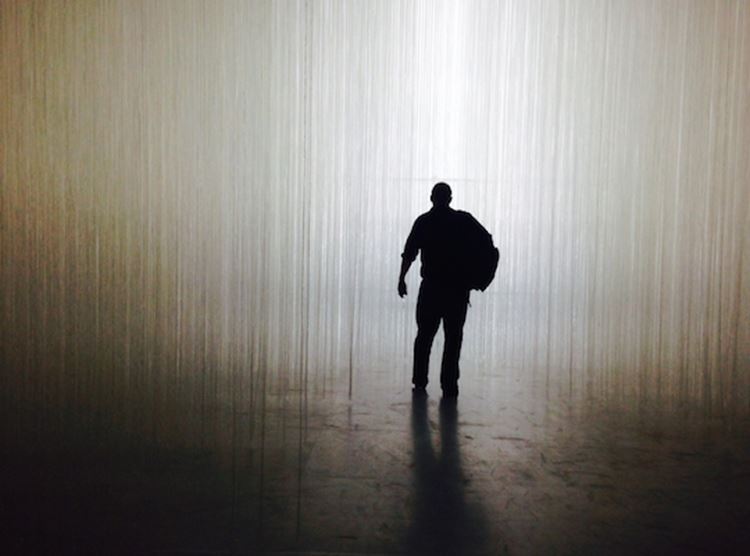 As of 2014, China has close to 5,000 museums. Ocula correspondent, Sophia McKinnon, spent twenty days traveling across central and southern China exploring a cross section of roughly twenty new institutions, and here now provides the highlights of that tour: being institutions that represent an important direction for museums in China —be it conceptually or architecturally. This selection focuses on those that are either very new, relatively unknown, or simply deserving of attention for the space they occupy.
Hexiangning Art Museum, Shenzhen
Opened 1997 – OCAT Contemporary Art Terminal Shenzhen opened 2005
Public
Sitting low-key down the road from Shenzhen's 'Windows of the World' theme park, The Hexiangning Art Museum quietly occupies a powerful position in China's institutional art world. He Xiangning was an artist, scholar and activist heavily involved with the first Republic, but who remained in China post 1949 and was well liked by the Communist party. As such, she would appeal to the non-mainland public who represent a large proportion of Shenzhen's transient population. This includes visitors from Macao, Taiwan and Hong Kong. He Xiangning was adopted posthumously as the figurehead for this museum, which opened in 1997 — the same year Hong Kong was returned to China. This is interesting, as like Hexiangning herself, the museum courts two sides. One, of keeping He Xiangning's name and work alive through semi-permanent exhibitions of her traditional ink paintings and other pieces. The second, by consolidating Shenzhen's contribution to contemporary culture through a strong, curated section of contemporary exhibitions. In August, this exhibition was Conforming to Vicinity: A Cross-strait Four-region Artistic Exchange Project, curated by Feng Boyi and featuring young artists from throughout the region. As it travels from Macau, to Hong Kong, then Shenzhen and finally Taiwan, work by local artists is added with each new location, responding to ideas of local identity and shared ideology.
The He Xiangning Art Museum's directorial reach spreads well beyond this modest building, as its subsidiary OCT Contemporary Art Terminal (OCAT) now has four venues: two in Shenzhen, one in Shanghai, and one in Xi'an. These are strategically led by capable directors. In Shanghai, new media pioneer Zhang Peili, and veteran British curator Karen Smith in Xi'an. When OCAT opened in 2005, it became the first nonprofit contemporary art organization connected to a national art museum. In terms of geographical reach, it is better represented than any other contemporary arts entity in China.
Sifang Art Museum, Nanjing
Opened 2013
Private
Two hours by bullet train from Shanghai, then another 45 minutes by car from Nanjing train station, the Sifang sits within the Laoshan national forest park, towering and strange in its natural surroundings. A stunning, if incongruous piece of architecture, the museum designed by Steven Holl tenuously echoes traditional Chinese spatial elements, cantilevering up on three legs into the sky. Inside, the visitor winds through the exhibitions on a series of clockwise inclines, reaching a final space at the top affording views of the MADEIN Company's Movement Field etched on the lawn, and the grounds which stretch out around it. Further afield, is Nanjing in the distance. Dotted on the landscape is a conference center by Arata Isozaki, and a cluster of luxury pavilions designed by architects including the UK's David Adjaye and Australia's Sean Godsell. This isn't the first time architectural showpiece villas have been commissioned in the name of lifestyle experiments in China, and this Sifang 'collective' is in some ways reminiscent of the Commune by the Great Wall project initiated by Beijing's SOHO Group a decade earlier. These self contained villas can be rented short term, each exploring a different relationship to the environment, as well as having a unique design concept. There is also a boutique hotel designed by China's Liu Jiakun on site.
Sifang is an ambitious development. Ten years in the making and now carrying the enormous weight of continued maintenance, it is perhaps better seen as a project still growing into its own skin. Funded by real estate developer Lu Jun and run by his Cambridge-educated son Lu Xun, it is an impressive example of the lengths private patrons will go to foster a particular dream. Presenting world class artists and architectural experiments in the wilderness, it sits comfortably within the 'destination art' category, along with Inhotim in Brazil and ferry-accessible MONA near Hobart, Tasmania. Arriving there, the journey behind you only assists your appreciation of something beautiful and unusual in a remote location. Depending on how you look at it, this might discombobulate or aid concentration – the religious retreat counterpart of the art world. With just two exhibitions planned a year and a growing collection of site-specific works, the challenge for Sifang will presumably be visitors. With zero foot traffic and not even a main road nearby, it will draw only the most dedicated cultural pilgrims. In some ways nothing about this museum makes sense, but the very fact of its anomaly is of course, part of the attraction.
Aurora Museum, Shanghai
Opened 2013
Private
Tucked discreetly at the top of a grand lobby staircase, the Aurora Museum is architecturally and spatially, one of the most beautiful contemporary presentations of artifacts you are likely to find anywhere. Aurora Group, the Taiwanese office-clock manufacturers-turned-mega office supply group, manage one of the most iconic buildings in the Pudong side of Shanghai's Bund. Founded by a struggling but savvy Taiwanese handbag vendor, it grew to be one of the largest privately owned corporations in Asia. The Aurora Museum is located inside their Lujiazui headquarters, and is designed on commission by celebrated Japanese architect, Tadao Ando (who also designed the Chichu Museum on the island of Naoshima, and the Church of Light in Osaka). Inside is the personal collection of Aurora Group's Chairman Chen Yung Tai, which includes rare ceramics, jade, bronzes, Tang pottery and ancient Buddhist sculpture. Each object is presented like a jewel, with its own lighting design and ample space for visitors to observe it. Ando's signature touches – strong division of light and dark, natural flow in the space, and subtle incorporation of the outside environment – make the viewing a serene, almost meditative experience. Even the full jade burial suit – the only I have ever seen in China – is presented without fuss, in an oval glass case. The museum also houses a dedicated relic research center in collaboration with Peking University, the first of its kind to be established.
Xinjin Zhi Art Museum, Chengdu
Opened 2014
Private
Having only just opened in August 2014, it is difficult to discern in which direction the Zhi Art Museum will develop, but it does present an exciting prospect for design and exhibition in Sichuan province. Seated at the foot of the holy Laojunshan mountain, within a gated, high-end residential development near one of Chengdu's satellite towns (Xinjin), the museum doesn't exactly appeal to a local demographic. Kengo Kuma Design Associates borrowed Taoist elements to conceptualise a 'harmonious' building, resulting in a sheet of tiles floating over the exterior, leading down to a shallow moat. The majority of the exhibition space inside is actually underground, with a glass encased lobby and café at moat-level, as though the entire structure is poised like a lily pad on the water. The inaugural exhibition 'Architecture for Dogs' led by Kenya Hara, has reached Xinjin by way of Toyko and Miami. Leading artists, architects and designers flocked to the opening in August 2014, in anticipation of this new platform. Until the luxury 'Belle Epoque' planned community surrounding the museum develops however, and the 'CEO Hotel' opposite fills up, it is anyone's guess as to how this museum will put visitors in front of work.
Guangdong Times Museum, Guangzhou
Opened 2003
Public
The Guangdong Times Museum is one of the only state-driven 'anti museums' in the recent boom, born out of curatorial think tanking, which followed the 2nd Guangzhou Triennial. In fact, one of their earliest exhibitions in 2011 was subversively titled, A Museum That is Not, and featured a diverse range of contributors, artists and collectives. It is a fascinating example of a state museum being rejuvenated, as it shed itself of its original, clunky name ('Times Branch of the Guangdong Art Museum'), and was subsequently re-designed in 2005 by Rem Koolhaas (of Beijing's iconic CCTV tower) and Alain Fouraux. The top floors of a peripheral, suburban Guangzhou apartment block have been repurposed to house the museum, and it is accessible by the same elevator which services the private apartments on the lower floors.
Despite the obvious challenge of their location, they have proved dedicated to upholding an experimental approach in both their curatorial practice and programming. They provide much in the way of resources through their rigorous programming, which includes film screenings, curator talks, book launches, a permanently accessible archive room, and, of course, exhibitions. Their hopes of 'cultural integration' within the community are perhaps not completely realised, as there are still local complaints over elevator bottle necking, but it is a noble venture and one whose institutional reimagining inhabits an important position in the Chinese museum space. —[O]