Insight
Ben Hampe, co-founder and Director Chan Hampe Galleries, Singapore
Benjamin Hampe is is co-founder and Director of Chan Hampe Galleries, a leading proponent of contemporary visual arts of Singapore.

He is also Chair of the Planning and Development Committee for the Singapore Art Galleries Association and an External Assessor for the National Arts Council reflecting his commitment to increasing the exposure and value of Singaporean art and its contribution to contemporary art practice from the wider South East Asia region.

We spoke to Ben on the eve of Singapore Art Week about the development of the Singaporean scene and the many exciting events on offer over the next week.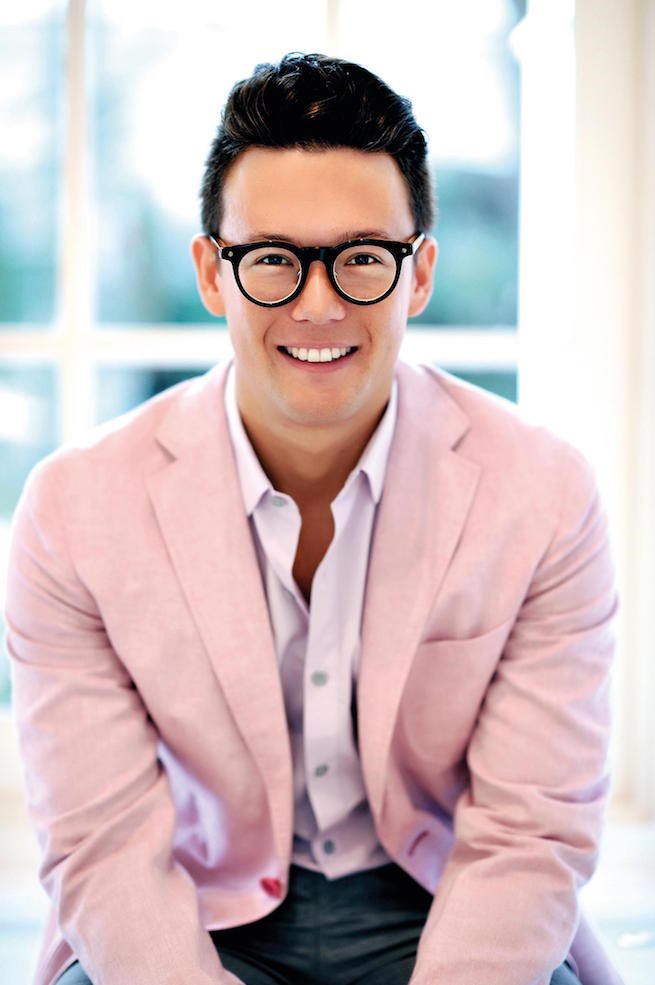 Image: Ben Hampe. Courtesy Chan Hampe Galleries, Singapore.
You started your career in Australia but have been actively involved in the Singaporean art scene for several years. Tell us about your background?
I started my career working in a gallery over 10 years ago and was working as an art consultant in Australia before arriving in Singapore in 2009. Much of my work experience prior to setting up Chan Hampe Galleries had been managing public art projects and developing government or corporate art collections.
The contemporary art scene in Singapore has matured considerably in recent years. What do you view as the most significant changes and what are your predictions for its continued evolution?
There was some initial skepticism when we decided to open a commercial gallery dedicated to Singaporean contemporary art, a common detraction being that there weren't enough artists. Since we opened, there are many more galleries who represent at least one or more Singaporean artists. The establishment of the National Gallery Singapore and its permanent Singapore galleries has fulfilled an essential role for presentation and research in this area. I hope that this results in an increased interest in Singaporean art by museums across the globe.
How important have Art Stage Singapore and Singapore Art week been to the process?
Singapore had long term plans to establish itself as a regional art centre by putting in place a mix of public institutions and space for private initiatives. Having an international art fair was an essential part of that plan. No one project nor individual can be credited as being the catalyst for change, however Singapore Art Week has enabled a whole variety of arts organisations from public, commercial, not-for-profit, and independents to come together as a community to support each other during this key period in the Singapore arts calendar.
What makes the Singaporean scene unique in the context of the wider South East Asian region?
While many countries in the region have a recognisable style, Singaporean contemporary art remains individualistic and unhindered by any particular aesthetic movement. Censorship is still an issue in Singapore however most artists all over the world must navigate this phenomena, which essentially informs the work.
Now in its 4th edition, Singapore Art Week will host more than 80 events in 2016. Share with us your top picks.
The project I am most proud of is the Art Galleries Association Singapore (AGAS) ART IN MOTION initiative. It was developed in tandem with Singapore Art Week and gave our members a platform to collaborate and cross-promote. This year it includes exhibition openings and a whole host of other events packaged in a printed art map and programme guide. This will be our last year organising ART IN MOTION but we will most likely revive elements of the project during future editions of Singapore Art Week.
And you will be showing new work by Belinda Fox at the gallery? Tell us about the exhibition?
Belinda's exhibition at Chan Hampe Galleries is inspired by her time in Singapore and travels to Vietnam and Myanmar. Alongside a series of paintings considering the loss of tradition and the exploitation of the natural environment, she will be showing a number of ceramic sculptures created in collaboration with Singaporean performance artist and ceramacist Jason Lim.
Aside from Singapore Art Week, what else are you looking forward to in 2016?
It's an exciting time to be working in the arts sector in Singapore. I look forward to developing the careers of our represented artists and introducing new artists into the market, the upcoming Singapore Gallery Weekend organised by AGAS, and the many exhibition programmes hosted by galleries across Singapore. —[O]