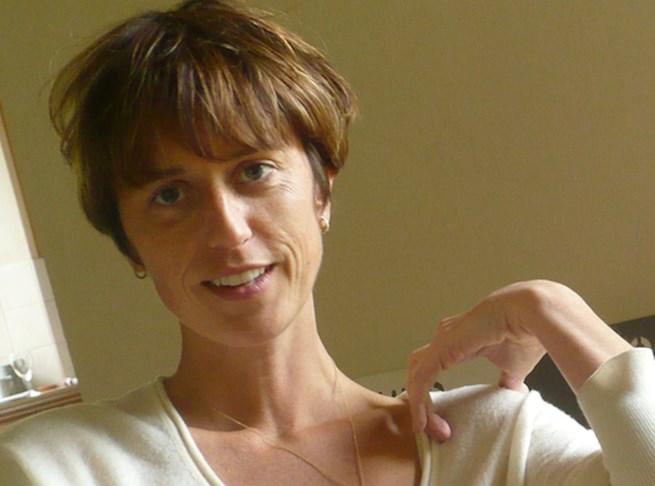 Jessica Morgan is The Daskalopoulos Curator, International Art, at the Tate Modern in London. Morgan's role has seen her responsible for the acquisition of contemporary international art, on which she has published and lectured extensively. She is currently curator of the exhibitions The World Goes Pop
(2015) and Bhupen Kharkhar (2016) at Tate Modern, and artistic director of the forthcoming 10th Gwangju Biennale (2014).
An internationally renowned curator, Morgan's numerous and significant exhibitions include the retrospective Saloua Raouda Choucair (2013); the first survey exhibition of the work of Urs Fischer at The Museum of Contemporary Art, Los Angeles (2013); Gabriel Orozco (2011); John Baldessari: Pure Beauty (2009); and Martin Kippenberger (2006). Group exhibitions curated include The World as a Stage (2007) and the first Reykjavik Art Festival in Iceland (2005). She is currently curator of the exhibitions The World Goes Pop (2015) and Bhupen Kharkhar (2016) at Tate Modern.
Recently Jessica Morgan met with Ocula at the Asia Society's Arts & Museum Summit held in Hong Kong, where she had been invited to share her views on the role of museums in today's world. In this interview, Morgan talks about the burning issues for museums today, the Tate Modern approach to its programme and collection, and her roles as curator of The World Goes Pop (2015) and artistic director of the Gwangju Biennale.
In your view, what were the key outcomes from the Arts & Museum Summit, and to what extent did these align with your expectations of the Summit?
I was interested to hear the various reflections on what I consider to be some of the burning issues for museums at present: collecting policies and strategies that address the multiplicity of art historical approaches in an expanded global terrain; a provocative discussion about audiences and the museum's relation to a more participatory role; and the possibility for new models of collaboration. Conferences can be very dull affairs and my expectations are often disappointed so I have learnt to keep them low. On this occasion I was pleasantly surprised.
One of the key goals of the Summit was to consider what form a Museum model should take in the 21st Century. Is there one element that you think is fundamental to this?
I was surprised that there was not more discussion about education in the Summit, perhaps as there were no educators from museums involved. I think the question of education through the museum and the arts is one that we need to engage with more radically. Museums have a vital role to play in establishing new modes of learning and I would add to the discussion that took place about prioritising the audiences' participation by highlighting the role of the educational function of the museum and the new thinking that is emerging around this.
Overall, however, from my own curatorial perspective I think the problem of collecting and its inherent difficulties – responsibility to nations that cannot collect for a variety of reasons; how to present the collection according to new methodologies and thinking; questioning how can we continue to amass in perpetuity works of art given the constraints of budget and scale; and so on, are the discussions I will continue to think about.
How do the possibilities for a new museum model relate specifically to the evolution of Tate Modern's programme?
Tate Modern is a new museum, just 13 years old, and thus everything we do is engaged with establishing – or perhaps questioning – new models. I would argue that through the curatorial work of my colleagues we have already advanced areas that were not previously understood to be central to the museums' activity: collecting, commissioning and presenting performance work; integrating film and video into the core of the programme and displays; and advancing dramatically the exhibitions, research, collaborations, and discourse around the expanded geographies we are now engaged with through a variety of platforms.
That said, I think there is a great deal more we can do and the potential for a radical re-thinking of the museum in particular in relation to the collection seems urgent – this applies to how we collect, what we collect, and especially how we show what we collect.
As Daskalopoulos Curator, you are focused on acquisitions of emerging international art. How do you manage research for this given the geographical spread you are dealing with?
I am entirely dependent on my colleagues across the field. Having worked almost exclusively for museums for twenty years I am constantly gratified and astonished by the generosity and shared sympathies of those engaged in the same areas of research. I am very fortunate to be in a position at Tate – and currently also as Artistic Director of the 10th Gwangju Biennale – to be able to perform primary research in many locations. Despite the understandable criticism of curators travel plans, I still find it essential to spend time with artists, whose work is necessarily and irrevocably connected to their place of work, and to learn in situ from curators, collections and galleries. It is an incredible privilege to be able to do this with the help of those who know much more than me.
At the Summit, you took part in a talk entitled "The Museums in the World", which focused on the potential for Museums to look beyond their physical spaces for opportunities to create new transnational experiences. What do you see as being one fundamental way that Tate Modern is looking for such opportunities?
Primarily through the collection, which arguably now drives our thinking around programming and displays. We now have an incredible curatorial team with expertise in many regions of the world lead by Frances Morris, Head of International Collections, who has pioneered the new approach of the museum's collection. We are also very fortunate to have as Director of Tate Modern Chris Dercon, someone who has engaged consistently with multiple regions' art, film, performance and history and who is firmly committed to Tate's exploration of partnerships and dialogue.
The collection research has led to a network of associations and research projects, exchanges and partnerships and I imagine it is just the beginning of new approaches that will be developed in the coming years.
What do you see as the relationship between an actual physical work and its digital version in relation to the Museum audience?
This is an almost impossible question to answer. We live – and indeed have done so for many decades – in the age of the image and the range of ways in which people engage with images is only increasing (replacing entirely in some instances language). The museum is an image archive and so we are positioned in a powerful place to engage with this reality as well as to work closely with those image-makers or resisters who question the deficiencies and duplicities of our visual culture.
You have curated a number of significant exhibitions in the Museum context, including the forthcoming The World Goes Pop (2015) for Tate Modern. This exhibition aims to broaden the geographical and cultural scope of Pop Art and thus revise the more commonly accepted definition of Pop. What do you see as some of the obvious ways in which this definition can be revised? Do you see your role as a curator to be as a facilitator of answers and knowledge or instigator of questions and curiosity?
Firstly, and this relates closely to the previous question, I see Pop as the first artistic movement to engage forcefully with the image-obsessed culture that we currently continue to live within: disassembling images and questioning or subverting their normative role. Pop, I argue, is a proto conceptual movement that has perhaps not been fully acknowledged as such but rather frequently dismissed for its (undeniable) relationship to fashion and its concomitant ephemerality. This exhibition will look at the manifestation of Pop around the world and the politically and socially engaged manner in which Pop was used to critique the status quo. A significant part of the exhibition is concerned with re-inserting those who have been erased (or indeed never credited) with being important Pop artists including numerous female artists as well as artists engaged with Pop in Latin America, Europe, Eastern Europe and Asia.
Many of these 'other' Pops are very well known and documented in their localities but no transnational dialogue has taken place (even between neighboring countries). The exhibition and my curatorial work is therefore both to bring to light these existing art histories but also to call attention to the surprising similarities and differences that reflect local socio-political terrains.
You have been appointed artistic director of the upcoming 10th Gwangju Biennale in 2014, which will perform the role of highlighting the 1980 Gwangju Democracy Movement as part of the city's political history. This is quite a different approach from the usual role of a Biennale – could you share your thoughts on this?
The history of Gwangju is no doubt at the forefront of every artistic director's approach. The problem to be addressed now is how to make a Biennial that is relevant to the current complex social, political and artistic reality in Korea as well as to engage with the past Biennial's history. Gwangju has come of age, in so far as it has developed a lineage of its own making that must now be contended with, and a connection to its site that remains significant but which has altered dramatically from its starting point in 1995.
Previously Ocula has interviewed Dimitris Daskalopoulos who said at the time that: 'it is a necessity for art's message to be shared and disseminated amongst an audience as wide as possible'. How does this statement relate to the responsibility of museums of the future?
I would agree entirely with Dimitris but the question that has to be addressed is how to engage with multiple audiences in many divergent ways. The larger the audience the more diverse the public, I would hope, and so we need to constantly re-think how we present art and how we educate people about art.