The Magnificent Seven Art Sites: MONA, Tasmania
Part of a series focusing on the world's best art sites, this Photolog features images from MONA in Tasmania, Australia. Within its complex, MONA holds David Walsh's private collection of art and curio.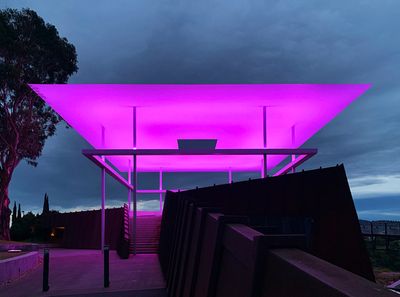 James Turrell at Museum of Old and New Art (MONA), Tasmania. Photo: Georges Armaos.