The Magnificent Seven Art Sites: Marfa, Texas
Part of a series on the world's best art sites, this Photolog features Marfa, the Texan town where Elmgreen & Dragset's 'Prada Marfa' resides, and where artists such as Donald Judd and Christopher Wool have famously made their homes. Marfa plays host to The Chinati Foundation, a museum founded by Judd, as well as the Judd Foundation and the non-profit Ballroom Marfa.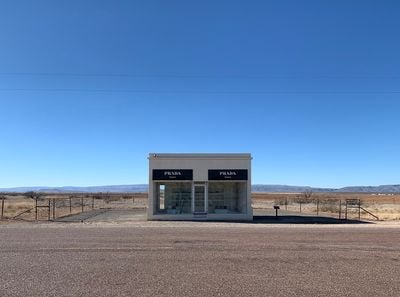 Elmgreen & Dragset, Prada Marfa (2005) in Marfa, Texas. Photo: Georges Armaos.