The Magnificent Seven Art Sites: Benesse Naoshima
Part of a series focusing on the world's best art sites, this Photolog features images from Benesse Art Site on the small islands of Naoshima, Teshima and Inujima in Japan. It brings together contemporary art and architecture in resonance with the pristine nature of the Seto Inland Sea region. Throughout the islands, artworks are exhibited inside specially-designed museum buildings, as well as in open-air settings, such as Yayoi Kusama's Pumpkin.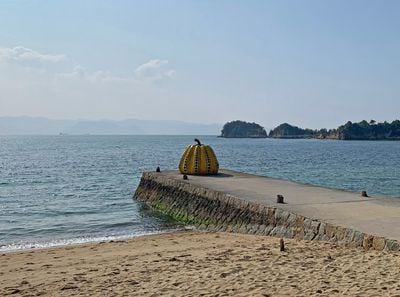 Yayoi Kusama, Pumpkin (1994). Benesse Art Site, Naoshima Island, Japan. Photo: Georges Armaos.