News | Institutions
Centre Pompidou Acquires 'Bitchcoin' Among First NFTs
Blockchain projects and digital artworks by Sarah Meyohas, aaajiao, John Gerrard, and Larva Labs have entered the museum's collection, breaking new ground for French public institutions.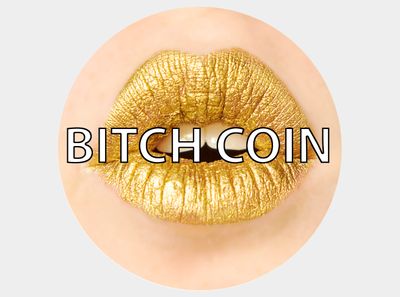 Sarah Meyohas, Bitchcoin (2015). Digital artwork. Courtesy the artist and Phillips.
Deep into crypto winter, with US regulators cracking down on crypto, the Centre Pompidou has announced the acquisition of 18 digital works, including the Paris museum's first NFTs.
One of the projects is Sarah Meyohas' Bitchcoin (2015), an early tokenisation of art that was subsequently backed by rose petals from her project Cloud of Petals (2017).
'It's doubly exciting that my first museum acquisition can also be a historic one,' Meyohas told Artnet News.
Centre Pompidou added works by 13 artists, including Larva Labs' CryptoPunk #110 (2017), aaajiao's .zip file NTFs_aaajiao (2020–21), and John Gerrard's Petro National (Nigeria) (2022).
Among the others are Jill Magid's Hand-hacked Bouquet 1 (2023), which are made with graphics of flowers culled from different video games, and John F. Simon Jr's Every Icon #419 (1997), a 32 x 32 grid of blinking squares that would take trillions of years to complete a full cycle of combinations.
Back in 1997, The New York Times 'Cybertimes' column described Every Icon as 'a thought-provoking work of computer-based conceptual art that was unveiled last month on the World Wide Web.'
Centre Pompidou situated their new blockchain artworks within their new media collection, which launched in 1977. It includes audio and video works by Joan Jonas, Bruce Nauman, and Bill Viola, as well as digital works by Zoe Beloff, Mika Tajima, Juha Van Ingen, and Young-Hae Chang Heavy Industries.
They compared blockchain art to 'immaterial' works dealing with exchange and value, such as Yves Klein's receipts for invisible artworks and Tino Sehgal's This Situation (2007), which was collected without the artist leaving any trace of the transaction.
Emilie Brout et Maxime Marion, _Nakamoto (The Proof) _(2014–2018). Passport scan, .jpg file, 2506 x 3430 px. Courtesy the artists and Centre Pompidou.
'The idea is not so much to focus on the cultural phenomenon of "collectibles", collections of images sold by NFT, as to explore the most daring creative uses of these technologies, prompting an original study of the ecosystem of the crypto-economy and its impact on the definitions and contours of artworks, creators, collections, and the receiving public,' the museum said in a statement.'
All of the new acquisitions—some donated, some purchased by Centre Pompidou—will be displayed as part of the museum's collection in 2023. —[O]