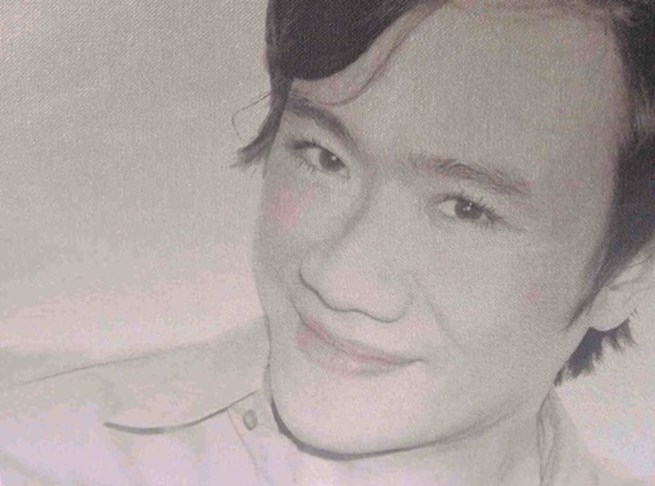 Portrait image courtesy of Clinton Ng and the Artist, Tracey Moffatt
Sydney based collector, Clinton Ng, has built a substantial collection of leading contemporary art in just over ten years. His collection now includes works by over 150 artists, including Ahmed Alsoudani, Olafur Eliasson, Adrian Ghenie, Vik Muniz, Alex Prager, Simon Denny, William Kentridge, Adrián Villar Rojas, Shaun Gladwell, Thomas Hirschhorn
and Patricia Piccinini. With the same diligence and passion that enabled him to amass his collection within a very short period, Ng is now sharing his love for art by adopting a generous lending policy to public institutions and supporting local, emerging artists and art institutions in other ways too. In this two-part interview, Ng discusses his collection and the desire to share it, his highlights from the Sydney Biennale, and finally the upcoming Art Basel Hong Kong.
How did your art space in Sydney come about?
Well – the space came into existence around 2013. I have a vacant office building in the Sydney CBD which was home to Esso fuel laboratories. The first show we did was
Migration
with Matthias Arndt. He approached me about using the space to have a show. I initially purchased the building because my art collection had out grown my present residence. The works had been over flowing and taken over much of our living space. So some works are now in my residence, and others, in my commercial building. Whenever there is an opportunity to show the works – we do it.
Sydney recently hosted the pop-up Art Month exhibition at your CAS Sydney space. The show was entitled, Collector's Space. Perhaps you can tell me about it?
The show was curated by Natalia Bradshaw and presented a selection of works from six Sydney-based collectors. A small part of my Australian collection was on show. The show was very well received and saw attendance of well over 1,000 visitors over a three-week period. This year Collector's Space is showing the eclectic collection of five other Sydney collectors. The whole aim is to encourage the public to engage with art and perhaps inspire them to start collecting works.
It is always fabulous to be able to inspire others to collect. A few years ago, I decided to include Thomas Hirshhorn in my collection after viewing his provocative installation in the Venice Biennale during 2011. I found a Nail Subjecter sculptural work online, which was being shown in a Swiss museum. I bought the work - which is a female mannequin completely covered in nails of varying shade and length which shimmer in a spot light. After seeing my work, it inspired two prominent Australian collectors and an Australia museum to buy or commission similar works by Thomas. It is an example of how collecting can be rather contagious.
You are very passionate about sharing your collection. Why do you feel so strongly about this?
It is always a joy to share my passion and collection. I consider myself a custodian of my collection. I cannot take it with me when I go. I have people who are mentors – like John Kaldor - who gave a big part of his collection to the Art Gallery of New South Wales (AGNSW), the state museum in Sydney. He has been instrumental in greatly increasing the calibre of the Museum's contemporary collection.
As we speak I have works on loan and showing at Sydney Biennale, and four other museums in Australia including a large Wolfgang Tillmans at the Art Gallery of South Australia, a Daniel Boyd at AGNSW with the work promised to the gallery, several Danie Mellor works at University of Queensland Gallery and a Stephen Bush at the Ian Potter Centre at Melbourne University. I donate works when the opportunity arises as I feel it's important to make a contribution. Perhaps one day I hope to share a larger part of my collection with a wider audience. These days it is common for people share their collection on social media etc. If it exposes art to a wider audience, I have no problem with that. However it would be nice to put on a great quality show to allow people to engage face to face with the art.
I was in conversation with the gallerist Meg Maggio about the proliferation of private museums and the risk of private individuals stepping in and speaking with the authority of an institution. Her view is that the private museums really work when the private collector grants a good curator the autonomy to curate the collection.
I agree. It is nice to think that I am collecting works that have a certain cohesiveness. And I guess in some ways, there are some broad overarching ideas in relation to particular works in my collection. But in terms of putting on a really great show, I think it is important to have a curator come in and suggest particular curatorial ideas. Curators have a particular gift of bringing works that work well together. I think it is important to be open to other people's ideas and way of seeing things.
Sydney Biennale recently opened. What do you feel are the highlights?
Juliana Engberg is one of my favourite Australia curators and I was therefore very excited to see Sydney Biennale open. My favourite venue in the Biennale is the MCA Sydney with the psychedelic Jim Lambie Zobop room, Pipilotti Rist's lush and sublime immersive installation and the beautiful contemplative 'liquid glass' Roni Horn pools - among many other very beautiful and poetic pieces. Other favourite works include Yael Bartana's catastrophic film, Inferno, Mircea Cantors' magical and mystical video, Sic Transit Gloria Mundi and Mikala Dwyer's plastic air-filled sculptural installation The Hollows.
Will you be coming to Art Basel Hong Kong again this year?
I am going to Basel Hong Kong and Basel Basel this year. I am very much looking forward to Hong Kong. I have been to the last five Hong Kong art fairs. I love the heady mixture of international art and the local Asian flavor at Art Basel Hong Kong. Apart from art, I enjoy the delightful shopping and fabulous dining Hong Kong has to offer. The quality of work at Basel Hong Kong is fantastic. I very much look forward to seeing the completion of the exuberant West Kowloon project and all it has to offer.
I also look forward to catching up with other art collectors. I enjoy lively discussion with gallerists, fellow collectors, curators, and so on. Aside from the art, the people are the reason I like going to the art fairs and attending art events. I like to meet people who share my passion.
Is there anything in particular you will be looking out for at Art Basel Hong Kong?
Like all good collectors, I always have a list of artists I am considering. The right work of a particular artist may not come up immediately, and sometimes it is a matter of waiting or looking at works of other great artists in the meantime. There are certain artists I would like to collect in more depth, for example William Kentridge or Thomas Ruff. It is an amazing thing to have good works from the different segments of an artist's oeuvre. —[O]