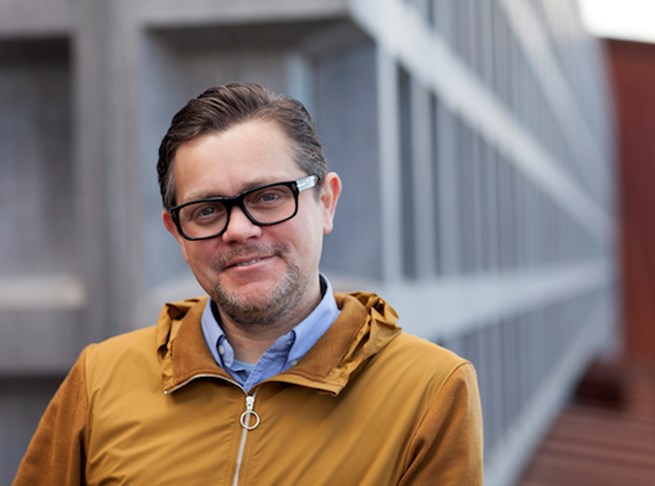 Jarrod Rawlins was the co-founder and director of Uplands Gallery, which operated in Melbourne between 2001 and 2011. He was also a founding partner of KalimanRawlins gallery in Melbourne from 2011 – 2013; during his time with the galleries he participated in the Frieze Art Fair, London; Artissima in Turin; the NADA Art Fair in Miami; and both the Melbourne and Sydney art fairs. He is a graduate of the art history program at the University of Melbourne and has written on contemporary art for many years in a variety of publications. In 2013 he moved to Hobart, Tasmania to take up a position in the Museum of Old and New Art (MONA) curatorial team.
You have had a long and varied career in contemporary art. How did it all begin?
Wow, I am now old enough to open with that question. Sorry that took me by surprise. I have always done this, the origin is a long lost mystery to me but if I had to locate the beginning it probably lies somewhere between the early 90's US East Coast punk/skate scene and opening Uplands Gallery in 2001.
As a gallery owner you were an active participant at local and international art fairs including London's prestigious Frieze. In your view, how important are art fairs to the success of the art world?
They are crucial to the success of any gallery. Given the way we now relate to images and ideas, carrying an endless supply of them around in our pockets and bags for easy reference and discussion, the electronic image in art is now pretty diluted and doesn't carry the weight it once did so the enthusiasts and collectors still value any opportunity to visit the art they spend so much time carrying around in their pockets.
What do you see as the most important function of the art fair today?
As above. To visit the art in person, to speak with the dealer or artist. That was not necessarily the original impetus for art fairs, but it certainly feels the most obvious reason for their being today. The reasons are pretty straight forward in my opinion, and that's why they still work.
The growth of the art fair has been phenomenal and many gallerists talk of the pressure, both financial and physical, to attend seemingly endless events. Are there too many art fairs?
If I were running a gallery who was performing regularly on the art fair circuit I would definitely be feeling those pressures. But the pressure created by attending fairs regularly is no more than the pressure on a gallery who is not attending.
What do you see for the future of the art fair?
I don't think we will see any significant changes in the presentation model in the next decade, it will remain as it is now, large fairs in populated centres with large public attendance's combined with a handful of smaller satellite events catering for specialised audiences. I think that's how its going to stay for some time into the future.
After more than a decade operating commercial galleries you recently moved to take up a position at MONA in Tasmania. How have you found this transition?
Fantastic! Have you been to Mona! I think anyone who has visited knows that it was not a difficult transition to make, its such an incredible place and we are presenting some of the most dynamic and ambitious exhibitions in the region. I don't miss the commercial gallery, I really enjoyed my time with all the amazing artists Blair and Tara and I worked with at üplands gallery, and its was great working with Vasili, but it was time for me to put my mind and energy into something else and that is Mona.
What are your top picks for Melbourne Art Week 2014?
I don't like to play favourites ahead of time, let's see who looks good at the time.
What can we look forward to at MONA in coming months?
Watch this space. —[O]