News | Artists
APENFT Foundation Announces $100,000 Open Call for Digital Artists

APENFT FOUNDATION | Sponsored Content
The prize money will draw from the $100 million Art Dream Fund recently established by the foundation and cryptocurrency giant TRON.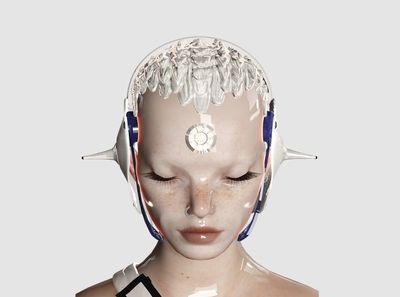 'Second Life' open call digital illustration. Courtesy APENFT Foundation.
The APENFT Foundation has announced an open call for digital artists to explore the theme of 'Second Life'. Taking its name from Linden Lab's virtual world launched in 2003, the theme asks artists to imagine a high-tech, highly connected future metaverse that is also deeply human.
'Our goal is to introduce a group of incredible creators to the world of NFTs, empower them to explore new methods of creation, and share that opportunity to their communities,' said Sydney Xiong, APENFT Art director and curator.
The Foundation will award a grand prize of US $20,000, four $10,000 prizes, and eight $5,000 prizes to successful applicants.
The prize money comes from the $100 million Art Dream Fund, which was recently established by the APENFT Foundation and cryptocurrency giant TRON. In addition to regular open calls, the fund will also support digital artists with grants, residence programmes, publicity, community building, and copyright protection.
'I hope that the establishment of our Art Dream Foundation can bring about a paradigm shift in the creator economy by giving all-round support to creators who wish to contribute to the NFT art ecosystem with creative thinking,' said TRON founder Justin Sun.
APENFT Foundation's 'Second Life' open call announcement promotional poster. Courtesy APENFT Foundation.
The open call extends to artists and creators working in all disciplines without restriction on age, region, or occupation. Group submissions are highly encouraged.
Submissions are due by 27 November, and winners will be announced on 11 December. They will be selected by Xiong, Sun, and three yet-to-be announced NFT art experts according to five criteria: aesthetic and creativity, ideas and concepts, technical skills, relevance, and the strength of the applicant's artist's statement.
Registered in Singapore, The APENFT Foundation was founded on 29 March, 2021 to promote the fusion of finance and art in the metaverse by acquiring culturally significant art NFTs, investing in NFT projects, and building a marketplace for NFTs.
Their past activities include sponsoring the Art + Tech Summit at Christie's New York in July, and collecting works by artists such as Pablo Picasso, Andy Warhol, Beeple, and Pak. Altogether, their collection is valued at over $46 million. —[O]