News | Market
Sotheby's Announces 'Buy-now' Partnership With New York Galleries
The Sotheby's Gallery Network is being presented as a way to support galleries during the pandemic and help collectors access coveted works.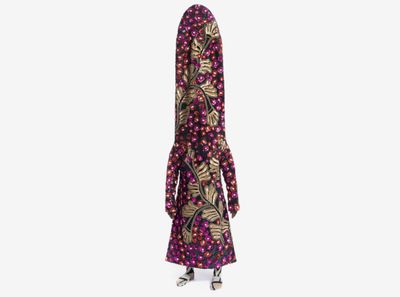 Nick Cave, Soundsuit (2012). Mixed media including beaded and sequined garments, fabric, metal, and mannequin. Courtesy the artist and Jack Shainman Gallery.
Auction house Sotheby's has introduced an online marketplace where collectors can purchase works from partnering galleries. Sotheby's Gallery Network offers 'buy-now' transactions for works up to US $150,000, with higher priced items purchased by enquiring with Sotheby's staff.
'By uniting our different strengths, we believe this type of cooperative arrangement can be a model for success not only during the short-term, but also as a long-term reciprocal project to support all levels of the market,' said Saara Pritchard, Senior Specialist of Contemporary Art at Sotheby's.
At launch, works are being presented by eight New York galleries, each of whom is an existing client of Sotheby's. The gallery partners are: Gavin Brown Enterprise, Jack Shainman Gallery, Kasmin Gallery, Lehmann Maupin, Luhring Augustine, Petzel Gallery, Sperone Westwater Gallery, and Van Doren Water.
'One of Sotheby's strengths is its commitment to curatorial integrity, even when dealing with the marketplace,' said Rachel Lehmann, co-founder of Lehmann Maupin Gallery. 'We trust they will provide rich curatorial context for our artists when showcasing artworks online.'
Sotheby's says listed works are available exclusively on the platform, and available works will be updated weekly.
Artworks currently up for grabs include: Alex Katz's painting White Roses 7 (2012) for $950,000 at Gavin Brown's Enterprise; Andy Warhol's screen print Truman Capote (circa 1979) for $100,000 at Kasmin Gallery; and Nick Cave's mixed media Soundsuit (2012) at Jack Shainman Gallery for $150,000. —[O]
Send art news, announcements, and tips to [email protected]