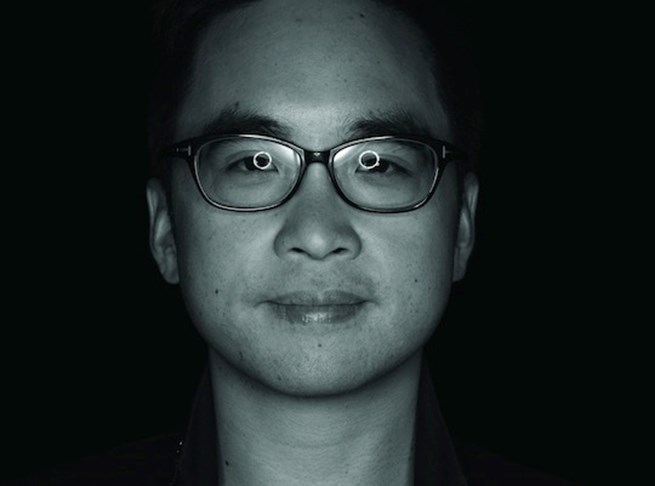 Adrian Cheng, a supporter of arts development and education in Hong Kong and Asia, is the founder of K11 art malls and the non-profit K11 Art Foundation. The latter serves to support emerging artists and designers from Greater China, while also promoting art's public reach through such initiatives as K11 Art Space Workshops, K11 Art Village, K11 Artist-in-Residence Program, K11 Artist Klub and K11 Kollection. The Foundation is incredibly active: since the opening of K11 Art Village in Guiyang in 2009 and Wuhan in 2011, the non-profit has been providing the space and resources necessary for more than 30 artists in their creative work. Just this month, K11 Art Foundation has announced a three-year cooperation agreement with the Parisian contemporary art museum, Palais de Tokyo, intended for the same goal – to nurture Chinese artists and introduce them to a broader audience.

In recognition of his efforts to promote arts and culture, Cheng has been invited to join the Tate Modern's Asia Pacific Acquisitions Committee. He is Board Director of the National Museum of China Foundation, a Trustee of the Royal Academy of Arts and a member of the Visiting Committee of The Metropolitan Museum of Art and International Circle of Centre Pompidou. In 2012, Cheng was honoured as a 'Young Global Leader' by the World Economic Forum.

Not one to rest on his successes, Cheng continues to expand on his platform for producing a healthy ecosystem for the arts in Asia, co-founding, in 2013, Arts in Heritage Research
, with Calvin Hui: a non-governmental organization that focuses on local arts and heritage conservation, and cultural journalism. In this interview, Cheng talks about how he got involved in the arts while describing his intentions for the many projects he has instigated.
How did your relationship with the arts develop?
I studied in the States for ten years: boarding school in Connecticut, then Harvard for four years. Then I studied in Kyoto. When I was studying the humanities at Harvard and in Kyoto, I studied Japanese culture and art. I was always interested in culture and creativity. After Japan, I went into the banking industry, I worked at UBS and Goldman Sachs in Hong Kong and Tokyo – asset management and corporate finance. Then in 2006, I went into the family business and was stationed in China. And I think from this experience, I wanted to do something different. So in 2008, I started this brand, K11, which focuses on art, community and green issues, from green technology to sustainability. We started to think about a commercial space and how we merge art and commerce into one experience. No one was doing this at that time, especially in Asia. We started the first project in Hong Kong, focusing on design and pop art, so we have retail stores for local designers, which is an incubator for local design. The brand is very holistic. The vision is to create a journey of imagination for the people. We promote avant-garde design, pop art, lifestyle, exhibitions, lectures and seminars. The brand has been very well received both commercially and aesthetically, from a design and art perspective. So we thought that we should expand into China. We are now doing 19 projects in the next six years! Two or three years ago, we started the K11 Foundation. It's still K11, of course – we haven't diverted from our core values. But the K11 Foundation is a non-profit. It is an NGO.
And this foundation was the driving force behind operations in China?
We built two non-profit artist villages in China, and the reason for this is that we want to really change the landscape of contemporary art in Greater China, and really push contemporary Chinese arts in China, Taiwan and Hong Kong. So we started the foundation to promote these movements. We want to educate the masses in art and creativity and we actually generate a lot of exhibitions through this foundation. We have 17 studios, and they are all full right now. We have public art programmes and a big exhibition space in Wuhan, which is a central region of China. We have 35 K11 artists and we host shows, talks, seminars and studio visits with these artists either in our spaces in Hong Kong or in Shanghai, where we opened another K11.
Is there a difference between the K11 spaces in Hong Kong and Shanghai?
The relationship is like this: In Hong Kong, the space is actually a retail mall, combined with a hotel and residential space. In Shanghai, we have 35,000 square feet of space underneath a retail space with the K11 offices on top. In Hong Kong, it is more design, or Pop art orientated, and then Shanghai is more orientated to contemporary art. In the case of Shanghai, the space is located underneath a one million traffic retail space. We have one thousand people visiting the space in Shanghai every day.
Because we want to educate the masses, these spaces are the best channels to do so. But when we are choosing or developing exhibitions, we need to be very careful because some of the artists may not fit a particular space. We have so many artists and not all artists suit spaces underneath retail spaces, for instance, and some are not good for educating the masses; their work is very conceptual, so we need to place them in very independent spaces.
Can you talk more about this idea of educating the public through the K11 Foundation?
It's about generating a vision and then creating a journey of imagination. It can happen anywhere. The foundation is a platform; we are the incubators, we groom contemporary Chinese artists. We produce projects, which are the channels through which to communicate ideas. So, the foundation generates the content; it's the soul or the DNA behind the brand. We also do group shows outside of our spaces; we collaborate with museums. For example, next year we are planning a show at Palais de Tokyo in Paris. I have just recently sponsored a show at The Metropolitan Museum of Art in New York, 'Ink Art: Past as Present in Contemporary China', showing 35 contemporary Chinese artists. I basically supported all the public programs for this exhibition, including the seminars, which are key to education.
This idea of promoting art to the masses is reflected in the networks you have produced through all of your endeavours. Can you talk about the impetus for promoting art on this scale?
I think there is a gap. In China, the entire contemporary art scene is only really just emerging. There is a new audience coming up, new collectors and new fairs. However, the landscape itself needs a lot of grooming. For instance, how many art critics are there in Hong Kong? How about curators? Or art administrators? I mean; it's building up, but there aren't enough. The landscape needs to be built and no one is doing it; the government isn't doing it. So my private art foundation is trying to help. You need a good infrastructure or ecosystem to healthily build up a creative ecosystem, so part of what we do is provide bridges. It's that movement we are trying to create that is important. We do exchange programmes, work with other museums to support contemporary Chinese artists, and so on.
On the production of an audience, how did you form your ideas when thinking about how to respond to the needs of the public?
Well, for instance, we have what we call an Artist Club membership. In Hong Kong we have 10,000 members. And of the ten thousand members, three thousand are students. This is really important, as we are supporting the next generations. They love design, creativity, and they want to know more. So first, we need to let people participate, and students can take part in our workshops, or our exhibitions, talks or studio visits. So it's all about these kinds of exchanges. And this is for all Artist Club members. Anyone can become a member at any time, too, as long as they are interested in creativity. All you have to do is fill in a form. It's digital, which is also for the new generations, with a nice content programme.
Could you talk about the Arts in Heritage Research project, a non-profit organization that you co-founded with Calvin Hui and which aims to facilitate a better understanding and future development for Hong Kong's arts and heritage?
K11 is helping to build an ecosystem because there was a big gap but also big potential. It focuses a lot on the artists and the audience. On the other hand, the Arts and Heritage Research Project focuses on the critics, the curators and cultural heritage. For me, these are the five things that build an ecosystem.
I mean, you can have the audiences and the collectors, but artists need to survive by having foundations to help them. It's different here than it is in the western world, where you have private foundations or state institutions to help. But what museums do you have in Hong Kong, besides M+? There's a heritage museum, a museum of art, but that's all! What else? That's not enough! You cannot just be a trade market with collectors and curators coming in only for a few days. You need the ecosystem to promote artists not only from Hong Kong, but China.
I mean, there are a lot of good young artists coming up in China and Hong Kong, but you don't see them. If you look at auction houses or galleries, they focus on modern or postwar art, or New Wave from the eighties, for example. But where is the new generation? I'm interested in them. In this respect, the Ullens have been doing really well in terms of promoting young artists, and of course, there was that exhibition at the Rubell Family Collection showing 28 Chinese artists. But what about China? We need people in China promoting Chinese artists, too!
So, to our foundation, developing this is important. And working with museums to create bridges between artists and the world. It's all about connections.