News | Artists
Craig Easton Wins Sony World Photographer of the Year 2021
The award follows Graciela Iturbide's win for Outstanding Contribution to Photography last month.
Craig Easton, Mohammed Afzal, the Birdman of Bank Top, Blackburn (2020). © Craig Easton, Sony World Photography Awards 2021.
Scottish documentarian Craig Easton was announced World Photographer of the Year 2021 in a video released online today. In January, the decision was made to cancel the in-person award ceremony in London due to the pandemic.
Run by the World Photography Organisation (WPO), the Sony World Photography Awards are in their 14th year. More than 330,000 images were entered across 10 categories in four different competition classes: Professional, Open, Student, and Youth.
Easton's series Bank Top is a collaboration with writer and academic Abdul Aziz Hafiz that focuses on segragation and misrepresentation in Blackburn, northern England.
Last month, Mexico-born artist Graciela Iturbide received the Sony World Photography Award for Outstanding Contribution to Photography 2021.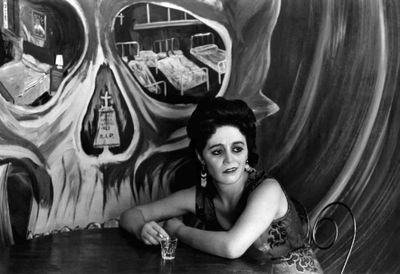 Graciela Iturbide, Mexico City, 1969 (1969). © Graciela Iturbide, Mexico, 2021 Sony World Photography Awards.
On accepting the award, Iturbide stated, 'I am delighted and honored to receive this award. This kind of acknowledgement is a great incentive to continue working'.
Known for her documentary photographs of indigenous peoples across Mexico, Graciela Iturbide's work over the past five-decades documents a broad spectrum of everyday life and culture in Mexico and beyond.
In the 1970s, she was part of a movement of Latin American artists who sought to define their country's visual identity–something previously done through the lenses of foreign photographers. In 1978 she took an influential commission from the Ethnographic Archive of the National Indigenous Institute of Mexico to travel across Mexico living with and photographing indigenous peoples. This guided her broader interest in the culture and people of her country and the poetry of everyday life.
Among her most iconic pictures to be included are Nuestra Señora de las Iguanas (Our Lady of the Iguanas) and Mujer ángel (Angel Woman) (both 1979). One presents a Zapotec woman carrying live iguanas on her head like a crown in an image of power and dignified grace; the other, a Seri woman with a stereo heading into the scrubby plains of the Sonoran desert.
Iturbide joins a distinguished list of names who have won the outstanding contribution award. Among them are Marc Riboud, Eve Arnold, William Eggleston, Martin Parr, Candida Höfer, Nadav Kander, and Gerhard Steidl. —[O]