News | Artists
Hito Steyerl and Nan Goldin Join Art Professionals Supporting Bernie Sanders
With Trump threatening to defund the arts, Sanders promises 'I will be an arts president.'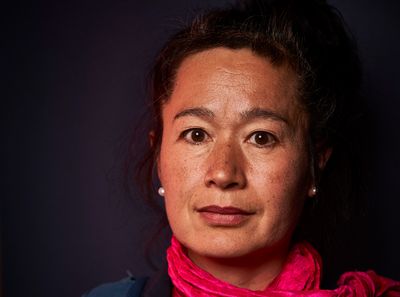 Hito Steyerl. Courtesy Dominik Butzmann / re:publica.
Hundreds of art professionals have endorsed Bernie Sanders in a new letter of support. Among them are Hito Steyerl, Damián Ortega, Kader Attia, Kara Walker, Kim Gordon, Martha Rosler, Nan Goldin and Nicole Eisenman.
Artists who live outside the United States were among those who signed, citing the country's profound impacts abroad.
The letter quotes Sanders saying, 'You have my promise that as president, I will be an arts president. I will continue to advocate strongly for robust funding of the arts in our cities, schools and public spaces. Art is speech. Art is what life is about.'
For the fourth consecutive year, President Donald Trump's annual budget proposal classified the National Endowments for the Arts and the Humanities as 'wasteful and unnecessary funding'.
In addition to visual artists and arts professionals, the letter was signed by multidisciplinarians, writers, directors and musicians including Chloë Sevigny, Chris Kraus, Rachel Kushner, Jim Jarmusch, Devendra Banhart, M.I.A, and Michael Stipe.
Actors and musicians who have publicly supported Trump include Kanye West, Roseanne Barr, Jon Voight, Kid Rock and Clint Eastwood, but there few high profile visual artists who back the president.
Jon McNaughton—who Salon's Andrew O'Hehir described as 'the most important painter of our time' while calling his work lurid, overwrought propaganda—is one exception. McNaughton says his paintings, which include Crossing the Swamp, You Are Fake News and MAGA Ride, sell for up to US $300,000. —[O]
Update: This article previously listed Jeff Koons among the signatories of the letter. Artists4Bernie has since removed his name from the list.