News | Market
Out of Nowhere, NFTs Now Constitute 16% of the Global Art Market
Trading in NFTs of all kinds—including collectibles, gaming items, and plots in the metaverse—boomed 21,000% to US $17 billion in 2021.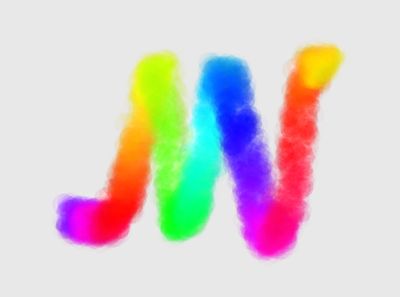 Chromie Squiggles 209103 (2021). Courtesy Sotheby's.
NFTs made up some 16% of the Global Art Market by value last year, according to a new report published by Nonfungible.com with support from research firm L'Atelier.
All told, $2.8 billion was spent on crypto art in 2021, compared to $14.6 billion on traditional art.
Of the $2.8 billion, around $2.5 billion was spent on the Ethereum network, a whopping $1.3 billion of which came from generative art platform Art Blocks.
(Nonfungible.com did not measure art NFTs traded on alternative blockchains such as Solana, Tezos, and Avalanche.)
Nonfungible.com also tracked crypto art sales at the big three auction houses, which reached $150 million at Christie's, $100 million at Sotheby's, and $6.2 million at Phillips.
While a few deep-pocketed individuals paid eye-watering sums for works by artists such as Beeple and Pak, a broad base of crypto art collectors has formed. The number of art NFT collectors grew to over 212,500, almost 150,000 of whom had active wallets when the report was compiled.
Over 3,500 artists contributed more than 427,000 new NFTs in 2021, according to the report, bringing their total number to over 1.6 million.
On average, art NFTs were held for 33.3 days and sold for US $3,282. The average price came back significantly from a peak of over $10,000 in August, but it was tenfold what art NFTs were selling for at the start of the year.
2021 was a breakout year for NFTs, but Nonfungible.com co-founder Gauthier Zuppinger doesn't expect to see such radical results in 2022.
'What is interesting is that we are seeing less people, less buyers, less sales,' Zuppinger told CNBC.
'The global community may have decreased because of speculation and a loss of interest in collectibles. But the global market is still really high and the value of some of these assets has continued to increase,' he said.
While the market for NFTs is not growing as quickly as it was, volumes are still going up. So far in 2022, the total value of NFT transactions reached $687 million per week, up over 10% from the fourth quarter of 2021.
In the contemporary art world, galleries such as Pace, KÖNIG, and Lehmann Maupin, and art fairs such as Art Dubai are helping to build a market for fine art NFTs. —[O]