News | NFTs
OpenSea Commissions $100,000 of Art NFTs
The world's largest art NFT platform funded works by artists including Petra Cortright, Sarah Zucker, and Vivian Fu in a partnership with Friends With Benefits DAO.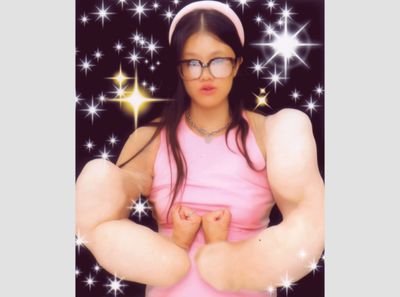 Vivian Fu, _FIGHT! _(2022). Still image. Commissioned by OpenSea and FWB.
NFT marketplace OpenSea has partnered with Friends With Benefits (FWB) to commission new NFTs by ten artists.
OpenSea furnished US $100,000 for the commissions, which went to artists selected by FWB, a decentralised autonomous organisation (DAO) founded in 2020 that counts Azealia Banks and Erykah Badu among its members.
The commissioned artists are Andrew Benson, Ayaka Ohira, Case Simmons, Ezra Miller, Niall Ashley, Nic Hamilton, Petra Cortright, Sarah Zucker, Tyler Givens, and Vivian Fu, all of whom are also members of FWB.
Petra Cortright, landscape design pools cool and absolute (2022). Commissioned by OpenSea and FWB.
The works will be exhibited at FWB Fest, a three-day festival taking place in Idyllwild, California, from 12 to 14 August. They will also be featured as a curatorial initiative on OpenSea and offered for sale in single editions on the platform from 12 August.
'FWB is the premier cultural and social DAO, and we're excited to partner with them to uplift artists in the web3 space,' said Alexander Bercow, who leads creative partnerships at OpenSea. —[O]