Mathieu Borysevicz. Courtesy of BANK/MABSOCIETY. Photo: Rhiannon Florence. 
From July 2013 to June 2016, cultural consultancy MABSOCIETY and art gallery BANK were housed in the former Bank Union Building in Shanghai's historic Bund area on Xianggang Lu Street.
The conjunction of its founder's vision, great architecture and good timing made of BANK an exhibition space that excelled in presenting stirring shows that were at once studiously researched yet fun and provocative. The gallery showed works, performances and installations by an eclectic but wide group of local, international, emerging and established artists, while providing a welcoming venue to a mixed audience for discussions and merry times.
Leveraging off the sale of works—for lack of other types of funding—the gallery also developed its non-commercial activities, noticeably taking a leading role in proposing progressive art initiatives and educational programmes. Shows often came with screenings, publications and conversations, putting the gallery on the path of a larger intellectual and creative community increasingly hungry for stimulating content in the southern Chinese city.
In the wake of recent anti-corruption campaigns nationwide, a policy banning the use of state-owned properties by private owners was set in place by the government, and BANK had to vacate their government-owned buildings on 19 June. A northern hemisphere summer later, ahead of the gallery's moving to a new place and its participation in PHOTOFAIRS | Shanghai, BANK's founder Mathieu Borysevicz shares with Ocula contributor Cristina Sanchez-Kozyreva some of his poignant memories, comments and ideas on what made BANK so cosmo-hip for the last three years.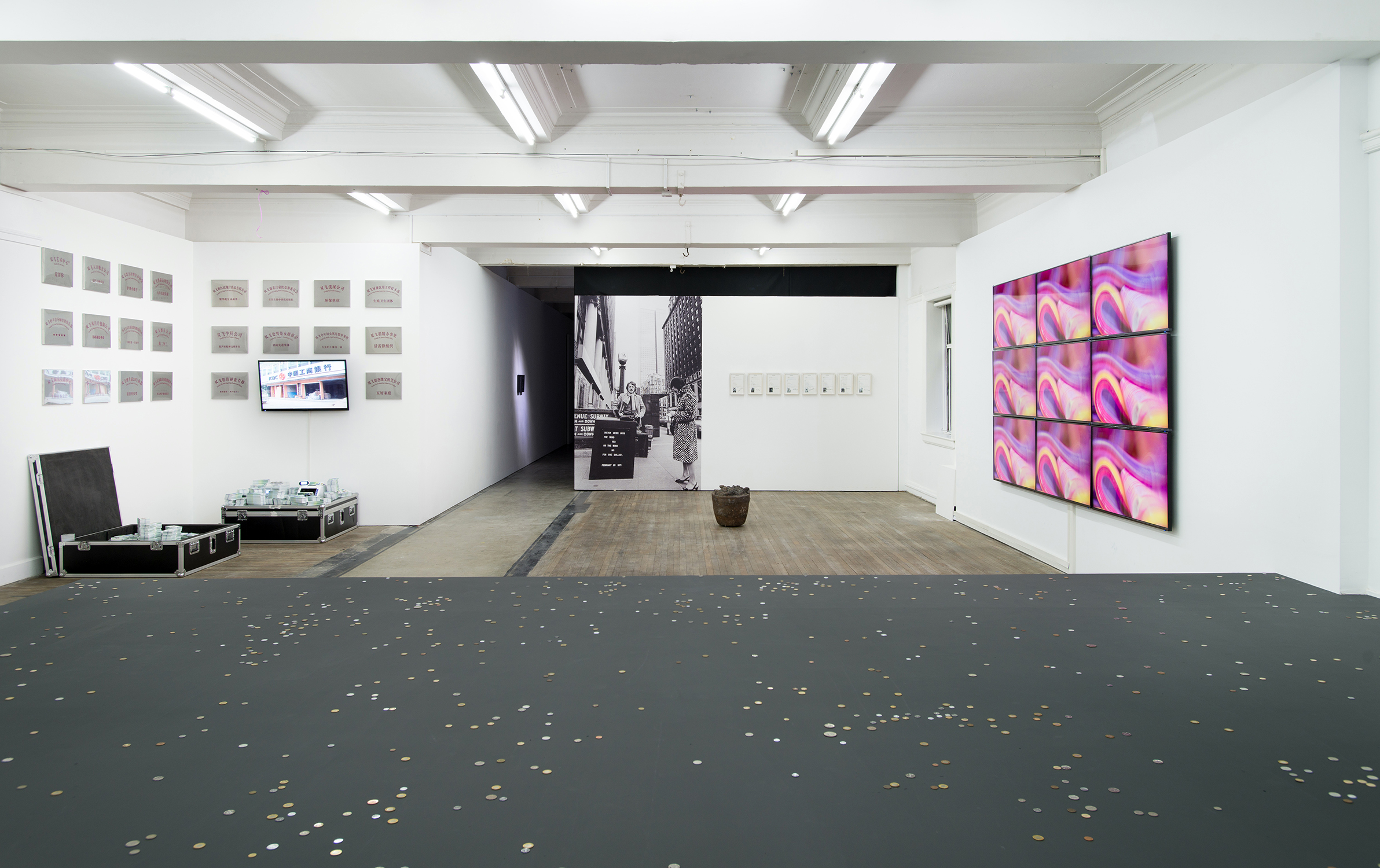 Exhibition view: The Bank Show, Vive Le Capital, BANK, Shanghai (2015). Courtesy the gallery.
CSK

Let's start with what's new: space, projects, what to look forward to?

MBAfter sniffing out every last musty closet that Shanghai's over-inflated real estate market has to offer we have found a space that is excellently located and suits our needs... but it left a large dent in our budget. After a mammoth renovation we will open with works by New York-based Austin Lee at the beginning of November to coincide with the Shanghai Biennale, the West Bund Art & Design and ART021 art fairs.
CSK

In three words for each, BANK's zeitgeist for its past and future?

MBSex, drugs, rock and roll.
Older, wiser, rock and roll.
CSK

In 2013, your intention wasn't to open a gallery. You mentioned in a former interview it happened because of the space, how so? I am interested in your views on exhibition settings, white cube opposed to derelicts, timing and architectural opportunity...

MBPrior to finding our original space I was holed up in the 26th floor of an office building doing independent curating, writing, publishing and consulting. The hassles of independent curating combined with our expiring lease led me to search for a space where I could incubate some small projects, experiment, and have some people by. When the space on Xianggang Lu miraculously turned up it exceeded my requirements by far. The size, the dirty opulence, the history, its natural light, the big wooden stage and the location were just too amazing to keep it cool and quiet. In effect, the space implored that we opened a full-on exhibition space.

Not only was I disinterested in opening up another glitzy white cube but this space wouldn't really have it. Its charm was in its tarnished edges and original details. So even though we made it functional as an exhibition space we left a lot of it exposed. This made it approachable, comfortable, layered and interesting. It wasn't a deliberate diss to the white cube as much as it was a natural one. Oddly enough it was reminiscent of Soho in 80s and 90s, or the Venice Biennale's buildings, more a return to the origin of the white cube than anything.

Our very first project happened 10 days after signing the lease, it was designed as a component to a New York University symposium that explored issues of transculturalism as it affects contemporary visual culture in China. Instead of thinking about Chinese artists in the global arena we decided to flip things around. The result was LAOWAI, Allegorist — Antagonist (2013), a research-based show of non-Chinese artists who were producing work in China, reflecting about its overwhelming socio-cultural context.

In essence the exhibition posed the question 'do you have to be Chinese to make contemporary Chinese art?'. The show had some heavyweights such as Isaac Julien and Patty Chang as well as emerging artists that were, or still are, working in China. It was this kind of inquiry into artistic production in the globalised 21st century that formed the underlying theme to our programming.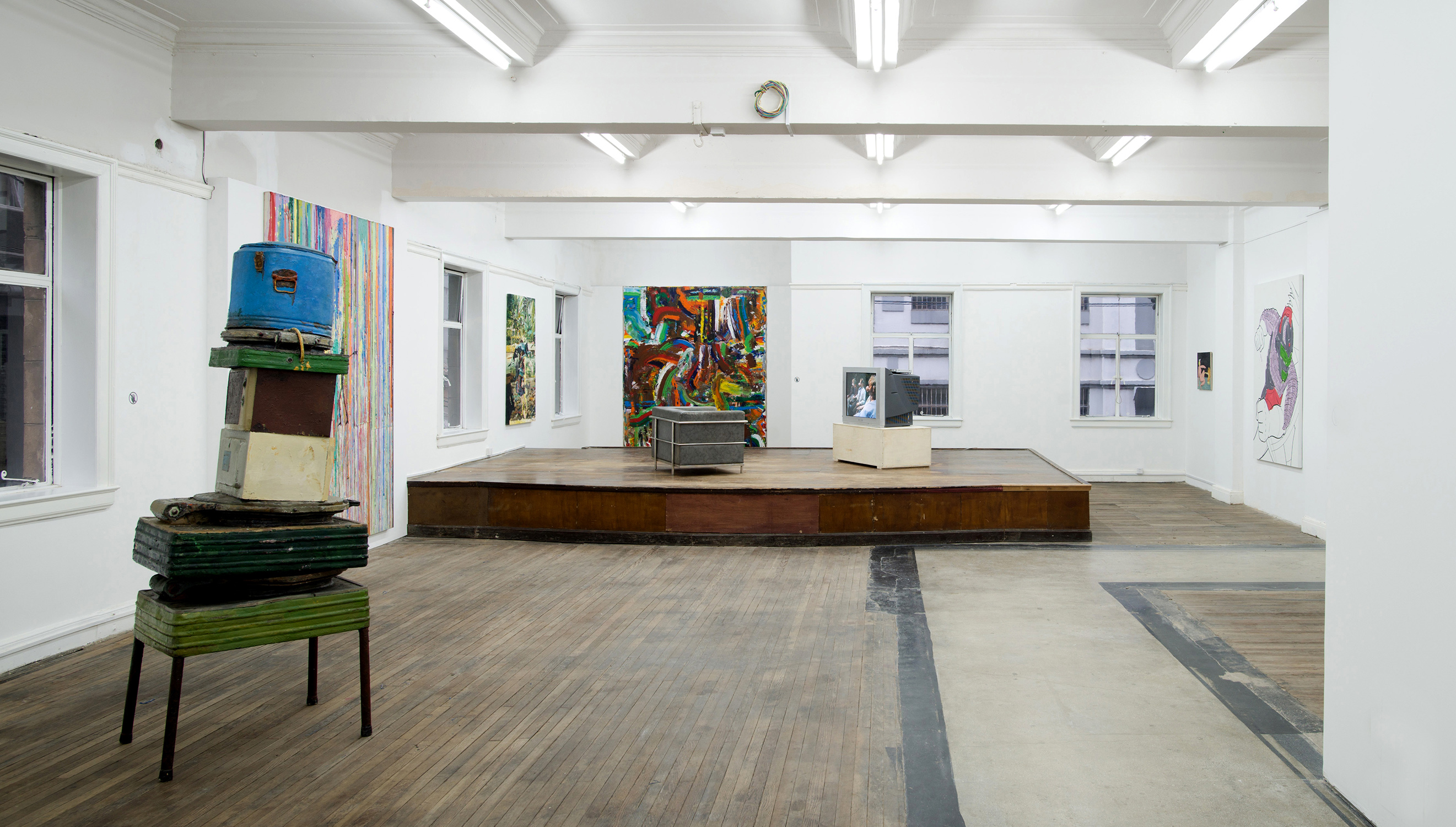 Exhibition view: PAINT(erly), BANK, Shanghai, (2013). Courtesy the gallery.
CSK

How did you establish your programmes in relation to Shanghai's art scene and its audience. Personal taste or connections, vision board or wish list, leveraging Shanghai's status?

MBIn the beginning we did many big thematic shows that actively charted the possibility of a meaningful discourse between Chinese art and the rest of the world. There was our official opening show PAINT(erly) (2013) that focused on the ever-returning phenomenon of painting.

It was about the notion of 'the painterly' as a common denominator to explore trends and aesthetics across mediums and cultures. We also did a show called Topophilia (2014) that explored the psychological notion of place through a stable of ethnically Chinese artists none of which came from the mainland whose lives and practices are quite nomadic.

Initially, we thought of ourselves as 'post-gallery' or 'curatorial studio'. I saw the conventional gallery mould as too stifling and imagined that we could combine all our different resources to make the space work: artists, collectors, other galleries, public money, and foundations.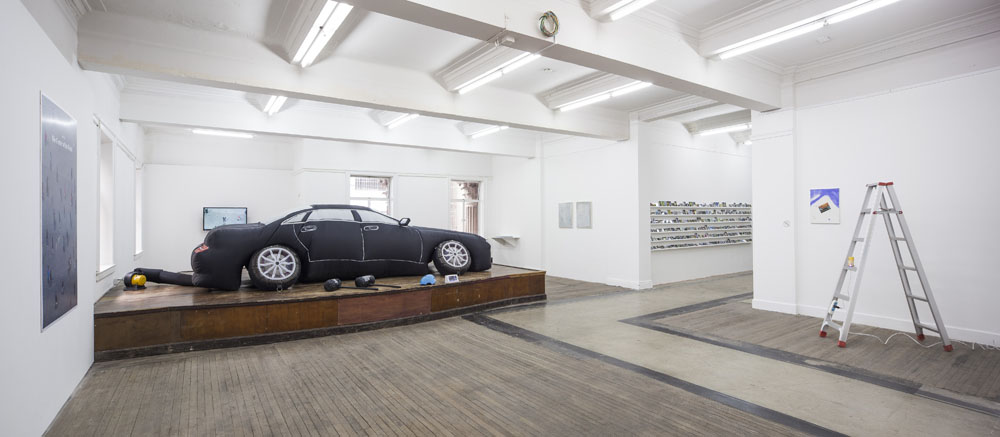 Exhibition view: Topophilia, BANK, Shanghai (2014). Courtesy the gallery.
CSK

Could you describe the space's strength and weaknesses? With humour or seriously.

MBIt's all libido baby, industrial strength prowess!
CSK

What was the hardest thing to show? The most fun? The most surprising? The space was often mentioned as 'alternative and boundary-pushing', and what does that mean to you?

MBEach exhibition has its challenges. But we are always willing to collaborate with artists and try to make it as fun and surprising as possible. Down flat the most surprising event we had was Chen Tianzhuo's performance and exhibition, PICNIC PARADI$E BITCH (2014), that unbeknownst to me until the actual performance, involved live sodomy.

Beio, Tianzhuo's longtime collaborator, and a masterful performer in his own right, was absolutely amazing... I mean the entire audience gulped and connected.
Chen Tianzhuo, PICNIC PARADI$E BITCH (2014). Opening performance at BANK, Shanghai. Courtesy the gallery.
Topophilia was quite fun because Rania Ho showed an inflatable car that visitors were encouraged to pounce on, and Michael Lin's piece, Import (2005/2010/2014) involved a never-ending supply of cold beer and cigarettes.
I think we are thought of as boundary pushing because we don't fit any mould so well—not a gallery, not a museum, not an art space—we also try to make our shows and space a bit hands-on, inclusive, maybe there's an element of unruliness as well. The art world in China, especially Shanghai, are always censoring themselves. I've tried to maintain my Brooklynese chutzpah, which is probably a little reckless given the totalitarian situation here.
CSK

Did your audience grow?

MBFrom the outset we had quite a big audience probably due to the nature of group shows, my past activities, and some initial buzz. Our openings are always packed, everybody drinks too much and we usually have to kick people out in the end. We often have a lot of non-art world people come—-people in fashion, architecture, photography, music, which is refreshing. Often any art world wherever you may be can get real small real fast.
CSK

Who is behind the creation of MABSOCIETY and BANK (you say 'we' in many interviews)?

MBWe=Me. In English translations of the Quran god is often translated as we. In Buddhism god is essentially me... Anyway, WE sounds bigger than me but BANK/MABSOCIETY is effectively me, my diligent staff, and my wife and family who have been supporting me wholeheartedly on this crazy ride for longer than they probably would've liked to... Actually I owe a lot of credit to my wife, she is the brawn and backbone.
CSK

If you could go back in time, is there something you would do differently or relive for a second round?

MBThere's something about things happening once that make them so special, even when they're complete disasters.
CSK

What were/are the main influences, positive and detrimental, on the Shanghai art scene in the past years?

MBOver the last five years or so, Shanghai has seen a flurry of new private museums, coupled with a trio of new international art fairs and the rise of a tight-knit group of young collectors—not to mention new galleries like ours, Leo Xu Projects, and Antenna Space. Shanghai's K11 has also played a formative role in bolstering the 'glocal' scene, oddly more than their HK branch. These factors have certainly lifted Shanghai into the international spotlight and are giving Beijing a run for its money as the capital for contemporary art in China.

However, it is the influx of young artists and art workers that are really changing the landscape in a fundamental way. Shanghai has no prestigious art academy and is more expensive than other cities in China, so it has always lacked the ability to attract young artists, but now that is changing. Both affordable studios and the escape from Beijing's pollution have brought a bunch of artists and art workers to Shanghai. This will positively change the scene from the bottom up.

From a cynic's perspective the underside to this dynamism is that in many of these efforts there is a conspicuous waste of resources, lack of direction, dire lack of truly independent/not-for-profit spaces, and one too many blue-chip galleries poised to franchise in Shanghai. But in general, having lived here since 2007, Shanghai is hitting a high point.
Exhibition view:
Hito Steyerl,
The Bank Show Liquidity Inc
(2015). BANK, Shanghai. Courtesy of the gallery.
CSK

What impact do you think BANK had, retrospectively? In an interview you mentioned that 'in running a space you create your own system'. I like that idea and believe it is linked with impact.

MBAn art space is the sum of its attendant members: its artists, curators, audience, collectors, media, etc. In effect, it is a society where everyone is equally important to the system. This is something that I discovered while I was at Three on the Bund and the reason why I titled MABSOCIETY as such.

Over the years, BANK has certainly fostered a special community and this is probably one of the most fulfilling parts of the project. We tried to be as inclusive as possible and do our best to serve them. While finances sometimes were difficult, we didn't skimp on quality, and people's feedback was always quite encouraging.
CSK

According to you, what is a good conversation between artworks?

MBAhh, the magic of curating... These are trade secrets, but I can tell you that my many years of making art, films, writing, and especially editing (text and film) have greatly advanced my ability to distinguish rich conversations from dull ones. Sometimes, like art making, successes in curating are quite accidental.
CSK

What did you learn from the adventure so far?

MBI guess things that I knew all along: work hard, be resilient, do what you want to, believe in yourself, and have as much fun as possible along the way! —[O]