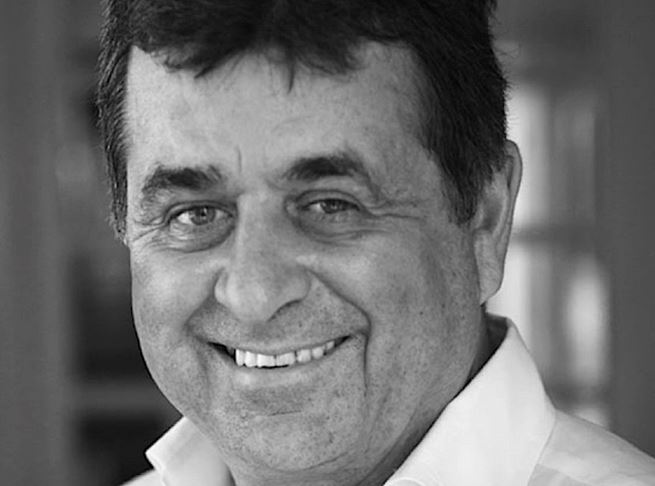 Tim Etchells founded Single Market Events in 1989 after a successful career in the exhibitions industry, and is known in the UK for starting the BBC Good Food Shows and a long term involvement with London Fashion Week. He founded the Hong Kong International Art Fair in 2008, ART HK, which quickly became a major fixture of the international art world. In 2011 Tim sold the majority stake to prestigious market leader, Art Basel. More recently, furthering his interest in emerging art trends and markets, Tim founded a new modern and contemporary art fair: Art13 London, launched Sydney Contemporary, and also announced an agreement with Melbourne Art Foundation to manage and operate the Melbourne Art Fair from 2014.
You have enormous experience in developing new events across a range of industries. Is there a common thread behind your events?
Yes there is. We always look at markets to see if the visitor element is properly served and if we feel that there is an opportunity to create an event and offer something that is not currently available then that is when we start to develop the idea. In the case of Art13, London is a global city but we felt that there wasn't a platform that offered those interested in global art the opportunity to see it and also the galleries a chance to sell it to them.
How did you first come to develop contemporary art fairs?
I guess it originally started when I took the Affordable Art Fair concept to Australia and then wanted to see how it could develop into other areas and territories. ART HK came about via a lunch meeting with an art dealer friend of mine in Sydney who told me about his recent visit to Hong Kong and that there was no art fair there. That became the seed of the idea.
The emergence of art fairs worldwide has been prolific. An ideal solution for cash-rich, time-poor consumers but ironic given many galleries are struggling in times of economic uncertainty. Why do you think they still invest considerably in attending fairs?
I have always felt that art fairs deliver a different audience to those collectors and buyers that galleries sell to on a day-to-day basis. Attending an art fair is a great experience and very different to going to a dedicated show in a gallery. It gives you the opportunity to enjoy art in a relaxed atmosphere and not feel intimidated or pressured. As I will always say, I have never seen an unhappy person at an art fair, anywhere in the world.
What place do you see the internet playing in the evolution of the art fair and art market in general? Will you be launching any online applications to accompany your fairs?
At the moment our focus is very much on the fair itself and not necessarily developing online extensions but I guess it is question of watch this space as if we see an opportunity then we will certainly want to take advantage of it.
You are promoting Art13 as 'London's most exciting new art fair launch in a decade'. You clearly identified a niche in the market with 70% of your participants operating at a fair for the first time. What does Art13 offer that is different to Frieze and the London Art Fair?
The principal difference between Art13 London and the others as you mention is it's positioning as a global art fair. 70% of the galleries have not previously shown in London so it is about bringing new galleries and new art to the city and that is exciting. It's venue Olympia, is one of London's oldest exhibition venues and hasn't had a contemporary art fair in 20 years.
Art13 looks to have a strong Asian contingent with many galleries from the region. Is this part of a conscious effort to deliver new and different art to collectors or was it a consequence of galleries from these markets wanting to reach new audiences?
It was really just picking up on our knowledge and experience of working with Asian galleries at ART HK and also falls in line with the increased interest in Asian art.
Why London?
Why not? I live here... it is on my door step!
Where next?
Sydney Contemporary and the Melbourne Art Fair
[O]
Image courtesy of SME London