Nicolas Party: Rovine Exhibition at MASI in Lugano
Nicolas Party's first major solo exhibition at a European museum, Rovine, is currently on view in Switzerland at Museo d'Arte della Svizzera Italiana (MASI). In partnership with MASI, this Ocula photolog presents highlights from the show, including the artist's large site-specific murals, intriguing polychrome sculptures and luminous pastel paintings.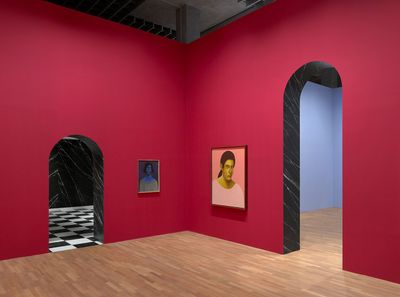 Exhibition view: Nicolas Party, Rovine, MASI, Lugano (27 June 2021–9 January 2022) Photo: Annik Wetter. © Nicolas Party. Courtesy MASI Lugano.