News
Thelma Golden, Director of Studio Museum, Wins Gish Prize
The $250,000 Prize is awarded to individuals who have made 'an outstanding contribution to the beauty of the world and to mankind's enjoyment and understanding of life.'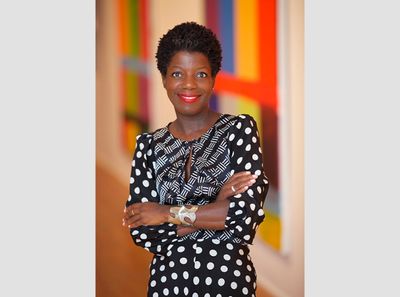 Thelma Golden. Courtesy Gish Prize Trust. Photo: Julie Skarratt.
The Gish Prize Trust has announced Thelma Golden as the 30th recipient of the Dorothy and Lillian Gish Prize.
Charlotte Eyerman, Managing Director of the JPMorgan Chase Art Collection, which oversees the prize trust, said, 'In choosing Thelma Golden, this year's committee recognises a leader who has empowered hundreds of vital Black artists and advanced the careers of countless outstanding Black arts professionals.'
Prior to her current position at the helm of the Studio Museum in Harlem, Golden was Director of the Whitney Museum of American Art at Phillip Morris and served as Associate Curator at the Whitney from 1993—overseeing the watershed 1993 Whitney Biennial.
The groundbreaking show highlighted lesser-known artists of colour who focused on contemporary issues relating to identity politics and AIDS at a politically charged moment in U.S. history.
Golden first worked at the Studio Museum as an intern in the 1980s. She returned as Deputy Director for Exhibitions and Programmes to curate the exhibition Frequency (2001), which highlighted an emerging generation of artists including Rashid Johnson, Mark Bradford, and Julie Mehretu that Golden described as 'post-black'.
Named Director and Chief Curator of Studio Museum in 2005, Golden has guided the institution to greater prominence and provided exposure to artists such as Njideka Akunyili Crosby, Kehinde Wiley, and Jordan Casteel.
'I'm usually on the other side of this, someone who nominates artists for awards,' Golden told The New York Times when the award was announced.
'It feels very strange to be on the opposite side', she said.
American actress and film-maker Lillian Gish (1893–1993), often referred to as 'the First Lady of American Cinema' established the prize in her will, decreeing that it should should be given annually to an individual who 'made an outstanding contribution to the beauty of the world and to mankind's enjoyment and understanding of life.'
Previous winners of the Gish Prize include Frank Gehry, Spike Lee, Bob Dylan, Maya Lin, and Shirin Neshat. —[O]