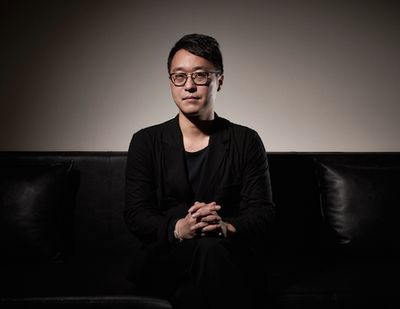 Doryun Chong is Chief Curator at M+, Hong Kong's super museum for visual culture. Prior to joining M+, Chong was Associate Curator of Painting and Sculpture at the Museum of Modern Art (MoMA), New York, and prior to that, he was a curator in the visual arts department at Minneapolis' Walker Art Center from 2003 to 2009.
At MoMA, Chong organized Bruce Nauman: Days (2010); Projects 94: Henrik Olesen (2011); and Tokyo 1955-1970: A New Avant-Garde (2012); and co-edited From Postwar to Postmodern, Art in Japan, 1945-1989: Primary Documents.
At the Walker Art Center in Minneapolis, Chong organized exhibitions including Haegue Yang: Integrity of the Insider (2009); Tetsumi Kudo: Garden of Metamorphosis (2008); Brave New Worlds (2007); and House of Oracles: A Huang Yong Ping Retrospective (2005).
He has also curated or coordinated exhibitions at venues including REDCAT in Los Angeles, the 2006 Busan Biennale, and the Korean Pavilion at the 2001 Venice Biennale.
His writing has appeared in journals such as Artforum, Afterall, The Exhibitionist and Parkett, and museum and biennale publications for the Auckland Triennial, the Gwangju Biennale, and Kunsthaus Bregenz, among others.
M+ focuses on 20th and 21st century visual art, design, architecture and moving image; and Chong is part of a growing team of curators that already includes Aric Chen (Curator, Design and Architecture), Tobias Berger (Curator, Visual Art), Pi Li (Sigg Senior Curator, Chinese Contemporary Art), Stella Fong (Curator, Learning and Interpretation), Pauline Yao (Curator, Visual Art), and Lesley Ma (Curator, Ink Art).
Despite not having a permanent physical space as yet, (the 60,000 square-metre M+ building is set to open in the developing West Kowloon Cultural District in 2017) M+ is nevertheless an operating and active museum.
This year the Museum presented its 5th M+ Mobile exhibition, Building M+: The Museum and Architecture Collection—an exhibition that showcased the winning architectural design for the Museum by Herzog & de Meuron, with TFP Farrells and Ove Arup & Partners HK, along with the first acquisitions and donations to its expanding architectural collection.
The Museum's most recent exhibition, You', opened on March 6 at the historical Hong Kong site, Cattle Depot Artist Village, and comprises an expanded adaptation of 'You (you).', Lee Kit's solo presentation for Hong Kong at the 55th Venice Biennale.
In addition to presenting carefully curated exhibitions, the museum is rapidly expanding its collection. On the morning I met with Doryun Chong, M+ had just announced a donation by Guan Yi, one of the region's important art collectors, of 37 key pieces of Chinese contemporary art. This donation builds upon Swiss Collector, Dr Uli Sigg's pivotal donation in 2012 of over 1,463 Chinese contemporary artworks—valued at over US$160 million.
In this two-part interview, conducted at M+'s Kowloon offices, Chong discusses among other things, Guan Yi's recent donation and how it relates to the Uli Sigg collection, along with his background, curatorial approach, and aspirations for M+.
AD

I understand that you came to Modern and then Contemporary art via social and cultural anthropology. Tell me about this transition?

DCAs an undergraduate, I entered art history in a very dilettantish way. There are certain people who know exactly what they want to focus on and they might focus on Modern & Contemporary Art from the beginning. But I was not like that at all. I was more interested in religious art and in its relationship with different cultures and times—from Medieval European to Hindu, Buddhist and so on. I then became interested in archaeology, especially classical European, so a couple of years were spent studying ancient Greek and Latin. But in my later years as an undergrad, I became more interested in cultural anthropology.

I took this fantastic course with a cultural anthropologist who focuses on South East Asia—her name is Aihwa Ong, she is ethnic Chinese from Penang— and she totally opened my eyes to an academic discipline focused on contemporary time and culture. After that, I wanted to continue to study art history, but concentrate on something closer to our time.

So when I went onto graduate school, my focus became more modern and contemporary. But I realised that I didn't want to do so-called 'Modern' because in American academia if you are a 'Modernist' it usually means you are a Western European modern art specialist. Instead, I specifically wanted to study Modern art history outside of the usual Western canon. And since I have this cultural heritage and background in Asia, I wanted to study East Asian Modern art history, specifically. That was how that transition happened.
...as a museum curator I have been very context responsive. I think each institution has its own contexts, needs and urgencies.
AD

How do you think that background has affected your curatorial approach? Perhaps we can discuss this in the context of a show you have curated—like Tokyo 1955-1970: A New Avant-Garde, which you curated in 2012 while at MoMA.

DCThe Tokyo show at MoMA—well, I wasn't planning it this way, but it very much became a culmination of my research into the topic which I began as a graduate student in the late '90s.

When I went to graduate school, my professors were extremely supportive, but they had no real expertise in my focus area because the scholarship was so nascent. Research tools were limited. At that point I don't think there was even an East Asian Modern art historian in any of the American universities. I was trying my best to cobble together different resources—but it wasn't quite as complete and satisfactory as I would have liked. Then I transitioned from academia to the museum world and I became more of a generalist—this identity has always been very important to me as curator.

So I guess you can say that by the time I got to MoMA, I made a full circle in terms of my studies in modern art history in East Asia. I got to do _Tokyo 1955-1970: A New Avant-Garde _which was something I had become interested in and started studying at university, and the exhibition allowed me the opportunity to see that interest manifest itself physically in the form of an exhibition and accompanying publications.

But as a museum curator I have been very context responsive. I think each institution has its own contexts, needs and urgencies. And instead of saying: 'I am this type of curator who is only interested in this area and these are my specialties', I try to observe and analyse what each institution needs and then try to find a way for my experience and areas of expertise to work with those needs. I don't insist on a pre-existing program.
AD

This is a very fluid approach, and one that reflects the fluid curatorial approach that I understand Lars Nittve has adopted at M+. I understand that Fine Arts is not departmentalised via mediums — i.e. there is no separation of sculpture from painting, and so on?

DCWell, Lars' decision not to departmentalise according to mediums and disciplines totally makes sense for M+. It is also important to remember we are not just an art museum—we are a visual culture museum. And we have defined three main areas within visual culture: Visual Art, Moving Image, Design and Architecture—and we are determined to keep the curatorial approach fluid in terms of working on programmes, such as education etc. across these disciplines.
What has happened to contemporary visual art in fact points us in the direction of where a 21st-century museum should be going.
AD

Not dividing departments by medium and maintaining a fluid curatorial approach between the different disciplines seems to me to be very reflective of where contemporary art is today. Previous divisions are now eroded as artists choose to work in different disciplines and across mediums—so for example, I can think of a number of artists who are both architects and visual artists.

DCI totally agree. It is the way contemporary art has been moving. It has broken down the boundaries of its traditional mediums, such as painting and sculpture. And it is voracious and promiscuous, even. Design has become part of contemporary art. Architecture has become part of contemporary art. Artists are working with, and in, cinema.

Over the last few decades, visual art has drawn different disciplines into its own matrix, becoming a great connector. Some people groan about how contemporary art has become too ubiquitous. But art was a rather elitist discipline that belonged to high culture, and it has broken itself down in a positive way to interface with, and be inspired by, other disciplines. What has happened to contemporary visual art in fact points us in the direction of where a 21st-century museum should be going.
AD

You came from MoMA, and MoMA has a collection that took over eighty years to build. In many ways the collection therefore acts not only as a means of tracing art movements and artistic practice, but as a means of tracing a history of collecting.
In comparison, M+ is going to build this enormous collection in a fraction of the time—and in building a collection that quickly, I suppose it loses what MoMA has—which is a collection that has been influenced by a range of people, concerns and times?
DCThis is a very interesting question. I have not thought about it that way, and we have not talked about it in that way.
My position, and I wouldn't say this is an institutional position, is that we do have this opportunity to build a big collection and by the time we open in four years, it will still just be the beginning of a collection.
Yes, we have a rather substantial budget to build a collection with, but I hope people understand that we are not going to complete the collection with that money in four years. We will set the stage. We will establish the foundation. I would love to see the museum open with something confident and authoritative, but at the same time tentative and suggestive of various directions that the museum and its collection can take—that is what any collection should be and do.
MoMA, at some point in its long history, reached a stage where it has a spine in its collection and narrative, but even at MoMA—which is a museum not only of historical art, but also of art that is being created today—the collection is not complete but in flux, an ongoing effort, despite the widespread misunderstanding of it as frozen in time.
So what I take from my experience at MoMA is essentially a similar philosophy; M+ should look back on the history but should also be reflective of the time we live in, while also anticipating the future and being open to what is going to happen—in order to construct a living collection.