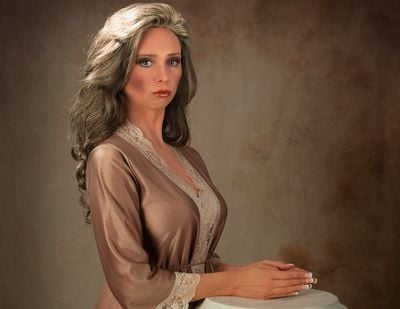 Image: Yvonne Todd, Self-Portrait as the Corpse of Sandra West', 2008
In 2002 young Auckland-based artist Yvonne Todd was surprise winner of the inaugural Walters Prize, New Zealand's premier contemporary art award. Tempting the ire of conservative critics, prize judge Harald Szeemann made the insightfully deleterious statement that Todd's was 'the work that irritated me the most.'

Her studio-style portraits of people and objects are, in fact, purposefully cloying. They suggest a kind of glamorous boredom that is beset by wincing aspirations, suburban neuroses, almost-exotic countercultures and banal standards of beauty. Curated by the Wellington City Gallery's curator, Robert Leonard, Creamy Psychology
is a substantial survey of Todd's practice that includes significant photographic series and influential source material from the 1990s to the present.
Creamy Psychology is your first large-scale exhibition of a range of work—would you describe it as a retrospective exhibition?
The show is really a survey that is the culmination of the last 20 years of my work. It's not a retrospective in the sense that there's no rigid chronological order, rather the works are clustered in loose thematic groups. And we're not starting at the beginning either. I think the earliest work dates to the late '90s, whereas I've been shooting for much longer than that.
The exhibition also includes some very new work. The series Ethical Minorities (Vegans) hasn't been shown in New Zealand before. Because I've been developing new approaches to making work and have started introducing video in the last two years, the show feels very much like a chapter—a substantial chapter of work. And within that there is a repetition of certain themes and ideas concerning object photography and specific types of portraiture.
I'm curious about your interest in studio portraiture at a time when these formal photographs are becoming less commonplace. The question of 'selfies' seems to hover nearby, even though your works do not directly reference this type of digital photography at all…
There is definitely a shift going on in terms of how we represent ourselves. Studio portraiture has certainly become less popular since the late '90s. Digital cameras and phones take good-quality photos where you don't necessarily need any special expertise.
But I've always enjoyed looking at very precise photography, especially in magazines and advertising campaigns. Here there's a real sense of intent about what the outcome is going to be. I like looking at the decisions that have been made in each image and forensically breaking them down. I'm interested in making things very precise so that there's a lot of detail and sharpness; so the images feel very realistic in the sense that there isn't that grain. The skin is always quite sharp and crisp.
There is still quite a lot of skill involved in high-end commercial advertising photography. But I want my photographs to parallel a very mainstream type of photography. I want them to have something that seems quite familiar, but then there's always an element that is not quite right—there's something slightly skewed or 'off' about a visually identifiable trope.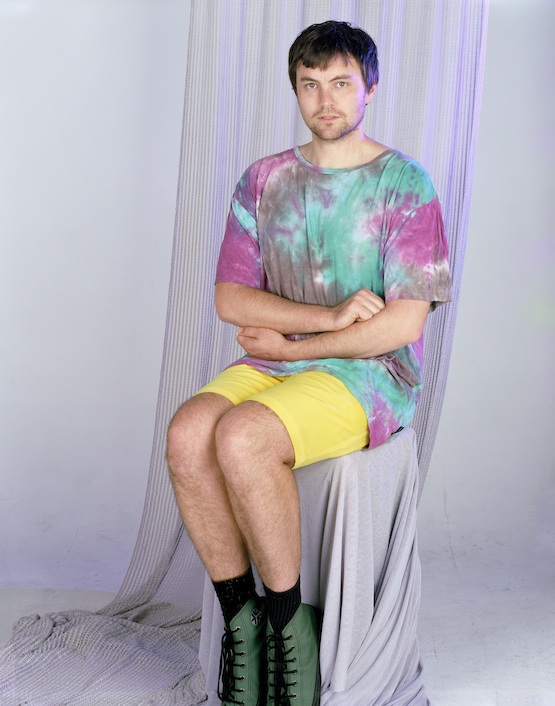 Yvonne Todd, Vegan Portrait 16, 2013
. 80 x 63cm. 
From the series Ethical Minorities

Yes, many of your portraits have a mundane glamour—something very preened and aspirational but also slightly brassy and uncomfortably tacky.
I'm interested in that slight sense when something feels a bit weird or strange. Photography is unsolicited imagery in the way that it's everywhere in our environment—we're constantly being made to see it.
I'm using that language of the familiar and of the conventional. But also the idea that we are quietly made to judge everything that we're forced to encounter. The question for me is how can I skew that familiarity, how can I find something else within that territory to flesh out.
That seemingly paradoxical interest in precision and imperfection is evident in your photographs of objects and body parts. These works look at the fragment or the prop rather than the whole portrait.
I did a series of disembodied feet and hands and there's something blandly strange about these works. In my first year studying photography we were made to photograph something like whisky that was just cold tea being poured into glasses full of ice-cubes, or beer bottles with water sprayed on them to make them look frost. We captured these details for hours on end and it was so tedious because everything had to be really precise. It was like being in some sort of strange factory environment. I have absorbed some of that training and do use these techniques to get that precision...but then there must always be room for accidents, which I like.
Alongside your photographs, the show also includes a range of other material that has contributed to your work.
Yes, there's a selection of my costumes on display, which lends a sculptural element to the exhibition. We've gone for the more glittery gowns. Before the global financial crisis I was buying these online with much more frequency. But I've been more resourceful in recent years and have been getting things made out of upholstery fabric.
There's also a 'sources and influences room' which has works by a range of other photographers and a variety of ephemera that I've collected. The room offers more of an insight into my work, and I've included several of my visual diaries as well. It's not all the expected stuff. There are some quite obscure things in the show as well as the opposite: things that maybe would be expected that aren't. I quite like that.
Finally, your new series: are the vegans are actually vegans?
Yes, they are! I am also vegan, but I'm totally removed from that world so I wanted to see who else was out there. I posted on the Vegan Society Facebook page and also put an ad in a vegan magazine and these were the people that responded. I wanted to see if they had a sense of humour because vegans are portrayed as being extremely dreary and humourless. I wanted to see what kind of people they really were.
It's interesting because the photos are not my identifiable style. I've retained all the camera flaws and I haven't tried to clean them up digitally. They feel quite gritty compared to the portraits. —[O]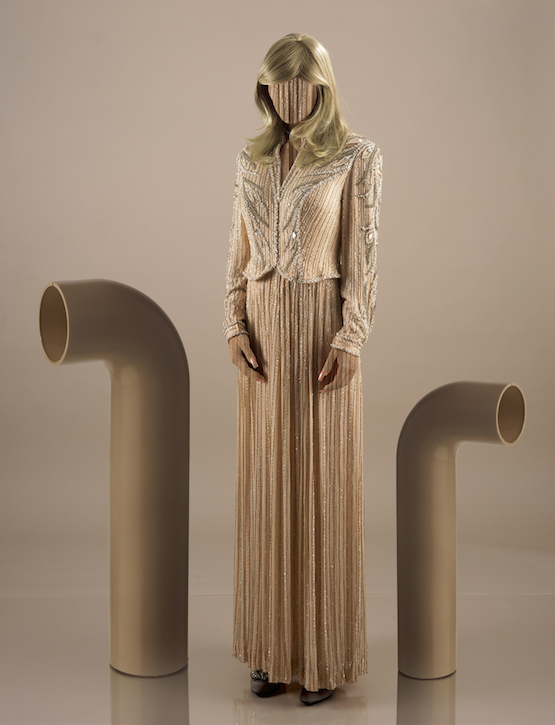 Yvonne Todd, Pipe Study, 2008. 
Light jet print. 158 x 121 cm.