News | Market
Art Fair Philippines Expands Despite Loss of Leading Galleries
Now in its eighth year, the car park art fair has new programming and more galleries than ever.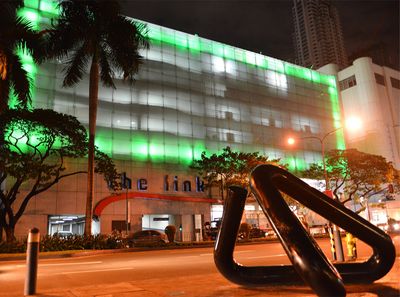 Art Fair Philippines venue The Link carpark in Makati City, Manila. Courtesy Art Fair Philippines.
Last year, 10 of the Philippines' leading art galleries announced that they would not be returning to Art Fair Philippines. The rival event they established, ALT Philippines, opens less than a week before the more established fair. Nevertheless, Art Fair Philippines, which runs from 21–23 February, has continued to grow in both size and scope.
Sixty-one galleries, including major regional players such as Gajah Gallery and Yavuz Gallery, are exhibiting this year, up from 36 in 2019. As well as commercial galleries, the fair will include presentations by six incubator spaces for the first time: art/n23, Giatay, Limbo, Loadnadito projects, Project 20, and Signum.
New programming has also been introduced to help the fair reach a broader audience.
In the Open Studios section, visitors will be able to join workshops and watch demonstrations by practitioners of: water colour painting (Claude Tayag), cyanotype making (Alexis Oshima and Angela Silva), rubber-cut printing (the Association of Pinoyprintmakers), lighting for photography (Paco Guerrero), carpentry (Benji Reyes), and sculptural planter making (Rita Gudiño).
Film, another new section, seeks to celebrate the past century of Philippine cinema through a selection of features, shorts, documentaries, animations and experimental films. It will be curated by Erwin Romulo, Philbert Dy and Teddy Co.
These new offerings build on the fair's existing Projects, Talks and Photo sections.
This year's Projects, which seek to showcase some of the best works by leading Filipino artists, include contributions from Salvador Joel Alonday, Perry Argel, Jaime De Guzman, Roedil Joe Geraldo, Jellyfish Kisses, Gene Paul Martin, Neil Pasilan, and Carlo Villafuerte.
Among the Talks will be a panel on Onib Olmedo, a founding member of the Filipino Expressionist movement, while the Photo section will shine a spotlight on Filipino contemporary artist Poklong Anading.
Art Fair Philippines takes place from 21–23 February at the Link carpark in Makati City, Manila. —[O]