News | Market
Online Art Sales Doubled in 2020, Finds Art Basel and UBS Report
Record online sales helped mitigate the impact of Covid-19 as the global art market fell 22%.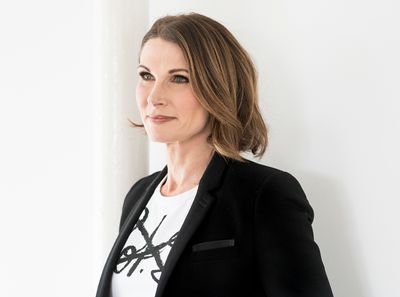 The Art Market 2021 author Dr Clare McAndrew. Copyright Paul McCarthy.
Online sales of art reached $12.4 billion in 2020, double the value realised in 2019, according to the Art Market Report 2021. The annual report, now in its fifth edition, was written by economist Clare McAndrew and published by Art Basel and UBS.
The result saw online sales almost triple their share of global art sales from 9% in 2019 to 25% as offline sales plummeted. In total, global sales of art and antiques fell by almost a quarter to an estimated $50.1 billion.
'The art market was uniquely placed to struggle with the realities of the Covid-19 pandemic in 2020 as it is populated by mainly small businesses that rely on discretionary purchasing, travel and personal contact,' McAndrew said.
'The fall in sales was inevitable,' she continued. 'But the crisis also provided the impetus forchange and restructuring, the most fundamental shift being the rollout of digital strategiesand online sales, which had lagged behind other industries up to now.'
McAndrew said these shifts were likely to endure long term, while the economic fallout of the pandemic, including its effects on employment, is 'likely to extend well into 2021.' The number of people employed in the art market declined by 4% in 2020, according to the report.
Among the three biggest art markets, art sales fell most sharply in the U.S. and the U.K., with sales down 24% and 22% respectively, while sales in Greater China declined by just 12%.
Broken down by category, dealer sales dropped 20% and sales at public auction fell 30%.
In-person art fairs, which constituted 45% of dealer sales in 2019, made up just 13% of their sales in 2020—unsurprising given 61% were cancelled—with an additional 9% coming from Online Viewing Rooms (OVRs). Notably, works with visible prices generated 92% of enquiries in OVRs.
Looking ahead, a survey of high net worth collectors found that just under half would be willing to attend an art fair in the first half of this year, rising to 68% in Q3 and 80% in Q4.
'While the market contracted sharply across all sectors in 2020, with declines in both value and volume of sales for dealers and auction houses alike, the resilient interest in collecting throughout it all was profound,' commented Noah Horowitz, Director Americas, Art Basel.' —[O]