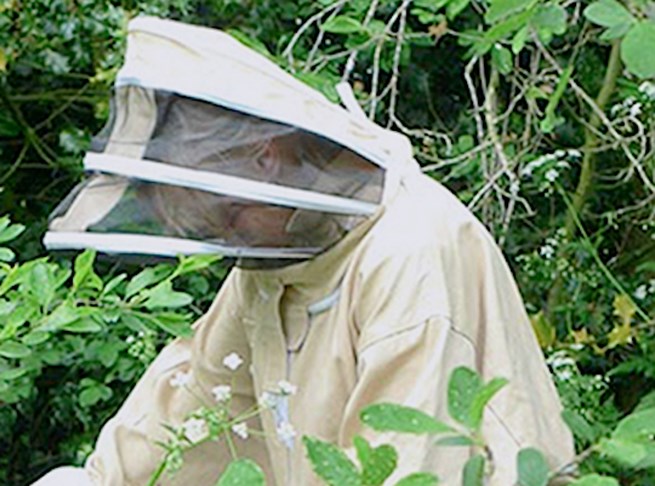 Boyd Webb was born in Christchurch, New Zealand in 1947 and attended the University of Canterbury School of Fine Arts (Ilam). He won a scholarship to study sculpture at the Royal College of Art, London in 1972 and continues to live and work in Brighton, England.

Initially he worked as a sculptor, making life casts of people in fibreglass and arranging them into scenes. He eventually turned to photography and his early work played with ideas of the real and the imagined. Through mysterious and elaborate compositions created using actors and complex sets built by the artist in his studio. In later years his focus shifted to a cool observational style, his work less theatrical and technique less elaborate.

Boyd Webb has exhibited widely and internationally with solo shows at institutions including the Whitechapel Art Gallery, London, Hirschhorn Museum, Washington DC, Centre Georges Pompidou, Paris, Stedelijik van Abbemuseum, Eindhoven, Museum of Contemporary Art, Los Angeles and the Auckland Art Gallery.

Webb was shortlisted for the Turner Prize in 1988 and represented New Zealand in the Sydney Biennale in 1995. His work is held in major public and private museums in the UK, Europe, United States, Australia and New Zealand.

Ocula talked to Boyd Webb on the occasion of his recent exhibition at Two Rooms gallery in Auckland.
What began your journey into art?
Being unsuited for anything sensible, I embraced art as an activity that welcomed unbridled curiosity.
You trained as a sculptor but eventually turned to photography. What was the impetus for this change?
A lack of storage space for sculpture led to my skirmish with photography.
Your current exhibition, From the Cusp, is your first show with Two Rooms. Can you explain the title?
My intention was to exploit the point where artifice and the rudimentary wrestle with illusion and reality.
Mining a very human desire for simulacra and our inability to distinguish between the real, the true and the false.
You are showing 14 new works depicting ordinary found objects including fishing lures and painted porcelain dolls. The works are very beautiful and alluring, almost icon like. Tell us about the process and significance of the imagery?
These found objects are small in scale which, when enlarged invite scrutiny and unfurl my enthusiasm for blemishes and clumsiness.
I have tried to imbue the artificial character of these images with a monumentality and presence with implicit associations of sexuality, impotence and decay.
The exhibition continues to explore your interest in fabrication and fakery and our inability to distinguish between illusion and reality? Can you talk to us a bit about this?
Fakery and passing off has been a fascinating and essential part of human nature since the beginning and continues, it seems, at an ever more devious and accelerating rate. This has been an abiding interest.
What inspires you today?
The burgeoning and bizarre array of human enthusiasms emerging online. —[O]