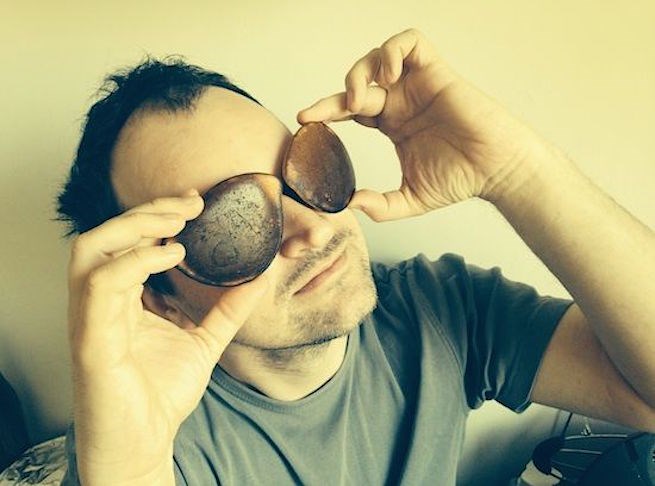 Ciprian Mureşan. Image courtesy the artist
A child of the 1989 revolution in Romania, who remembers life before and after the rupture, Ciprian Mureşan's work is very much located in the questions of political affect and effect. In Mureşan's multi-media practice, the effects of post-communist politics in Romania are considered within the frame of global capitalism and art history, with projects that include Communism Never Happened
(2006), in which the artist cuts out the work's title from propaganda vinyl records, to a series of drawing in which the artist responds to works by artists such as Agnes Martin and Kazimir Malevich. In this interview, Mureşan begins by describing his project for this year's Art Basel Parcours, locating this into his wider practice in the process.
What will you be presenting at Art Basel Parcours?
At Art Basel Parcours, I will present a puppet theatre performance, which will take place in the Marionetten Theatre in Basel throughout the week of the fair. The piece is based on a text that I collected as a result of a series of workshops with children aged 4 to 6, organized together with two puppeteers. The initial idea was very simple: children were given neutral puppets with as little specific characteristics as possible, and were asked to create characters and situations with them, and the theatre play is based on these texts. It is a compilation of 7 sketches. In the play, puppeteers wear big costumes that look like the small puppets we used in the workshop, and they handle small puppets that look like children. The effect is the opposite situation performed as in the production of the performance: it is not kids handling the puppets but the 'puppets' handling the kids.
Ciprian Mureşan, Untitled, 2015. Courtesy the artist and David Nolan Gallery
How would you say this fits into—or expands on—your practice thus far?
I didn't necessarily imagine at the beginning what the result would be after working with children, but the piece falls within a series of works I have made in collaboration with children, such as
Choos
e, in which my son mixes Coca Cola and Pepsi in the same glass, or
Untitled (Laces)
, where he ties his shoes by himself, for the first time. In 2006, I also collaborated with a school in Iași as part of the Periferic Biennale, for a piece also connected to theatre, and based on a text by Ionesco titled
Rhinoceros
.
For this work at Art Basel, I worked with two puppeteers in Cluj: Eniko Takacs and Lucian Rad, who also organize acting classes for children. The idea was to get children into generating a text on which we would build a puppet theatre performance.
I wanted to enter into a discussion of your work through Leap Into the Void, After Three Seconds, 2004, which shows what might have happened if Yves Klein had really leapt off that building and failed to land on his feet. The work somehow relates to such pieces as Communism Never Happened, and a work you produced with Adrian Ghenie, who represented Romania at the 2015 Venice Biennale, Untitled (Ceausescu), 2008. How do these works fit into your practice, and the wider questions you have as an artist working today?
These works relate to the condition of the artist in certain historical contexts, and the way artists reflect such dynamics in relatively short periods of time.
Leap Into the Void, After Three Seconds concentrates / summarizes in three seconds a distance of approximately 40 years. Considering the context in which I produced this work, the artist lying on the asphalt on a street in Romania was supposed to also give an impression about the condition of the artist at that specific moment. Communism Never Happened is a cut-out phrase made from vinyl records containing songs from a festival ((Flacăra/ The Flame), one of the vehicles of communist propaganda in Romania before 1989, and it was a personal conclusion I drew from a corpus of texts that my colleagues at IDEA Magazine grouped in an issue about post-communism, by authors such as Gáspár Miklós Tamás.
Untitled (Ceausescu) is another work I did in collaboration with Adrian Ghenie, in which we staged a commission similar to those made officially during Ceausescu's time, when painters were asked to produce the portrait of the leader. We were the first generation of artists who started working after the fall of communism, although we did live those times as kids or teenagers. This made the experience close enough for us to reflect on it.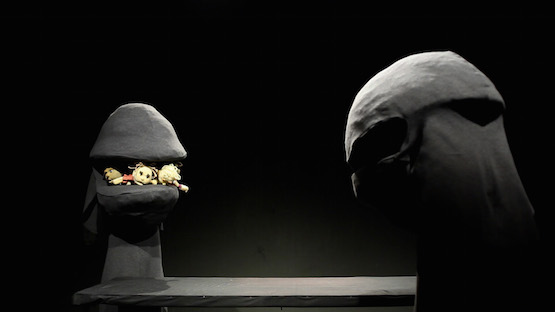 Ciprian Mureşan, Untitled, 2015. Courtesy the artist and David Nolan Gallery
In thinking about how an artist relates to certain contexts, I wonder if you might talk about how you might apply such a relation to Art Basel, a space some might call problematic. Since you also presented at Art Basel in Basel in 2013, as well as in Art Basel Hong Kong in 2014, I was wondering if you have any observations as an artist who exhibits in the context of the fair, and by association, how this links to the context of the white cube gallery?
In 2013, I exhibited in Art Basel an installation that had a trajectory between many different art 'institutions', starting from a sculpture collection at the Art Museum in Cluj, which I used as weights to dry and stretch my own etchings. The work then was produced through collaboration with art students in Cluj, who helped me create replicas of some of these sculptures. The installation passed through Art Basel as a presentation of these replicas acting as weights for my etchings, only to come back to the Art Museum in Cluj. At Art Basel Hong Kong, I made another work in which I relied on the numerous visitors that art fairs have, compared to the art galleries I work with. I created a cardboard model of a fragment of Bucharest, which people had to step on in order to proceed to the actual booth. In both cases, the fact that I was exhibiting at an art fair was something that I of course acknowledged.
I wanted to touch on works you've made that reference other artists, from Malevich to Agnes Martin. Could you talk about these and why you chose to perform such referential gestures?
One of my constant preoccupations in my practice is my relationship with art history. Perhaps it is for this reason that I created, instinctively, mechanisms through which I relate to art history in less 'classical' ways, in the case of my drawings, these came out of my interest in copying albums of works by such great masters as Piero Della Francesca to Mantegna to Sturtevant. Maybe this compulsion is connected to the limited access we had to such materials before '89 in Romania, which made art reproductions more significant than the originals, at least to me personally.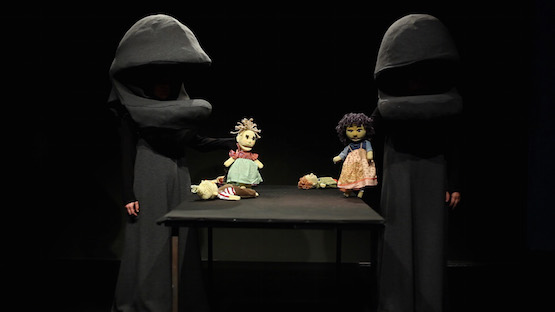 Ciprian Mureşan, Untitled, 2015. Courtesy the artist and David Nolan Gallery
You are the co-editor of VERSION, an artist run magazine, and have been an editor of IDEA art + society magazine since 2005. How do you see these roles as an extension of your practice?
Although I have been an editor of
IDEA
magazine since 2005, I have a pretty limited role in the team, rather tangential to the editorial team in fact, which is made of seven people. Still, my role is to choose artistic projects that are 'compatible' or can be expressed within the printed frame of the magazine.
What is the state of art criticism today, in your opinion?
The state of art criticism today is another serious question that I can hardly answer to. Maybe just that in Romania, IDEA magazine has been a pioneer on the publishing scene, though not necessarily in the field of art criticism, in its modernist paradigm (although it was IDEA magazine that first translated, as far as I know, Greenberg for the first time in Romanian, or Arthur Danto). What the magazine did was rather to put at the same table art and social critique; I wasn't necessarily among those who initiated this pioneering project, but I fully benefited from it. The start of my collaboration with IDEA magazine can even be read as a good example of a turning point in my practice.—[O]