News | Market
Phillips and Poly Auction Set Records for 17 Artists in China Sales
Emily Mae Smith's Broom Life achieved a price more than 20 times its high estimate.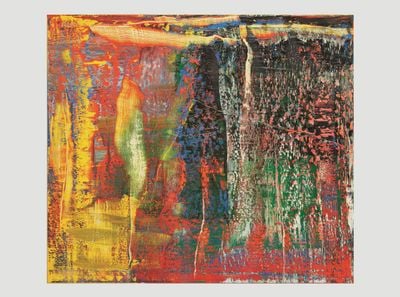 Gerhard Richter, Abstraktes Bild (940-7) (2015). Oil on canvas. 140x160cm. Courtesy Philips and Poly Auction.
Phillips and Poly Auction set new records for 17 artists in day and evening sales that brought in a combined total of US $90.4 million this week.
Eighty-eight percent of works eclipsed their high estimates in the Beijing-Hong Kong auctions, helping them achieve nearly 40 percent more than last season's sales.
The most lucrative work in the 20th Century & Contemporary & Design Sales was Yoshitomo Nara's Missing in Action (2000), which sold for $16 million, the second highest price Nara has ever fetched at auction, ahead of Gerhard Richter's Abstraktes Bild (940-7) (2015), pictured above, which realised $12 million.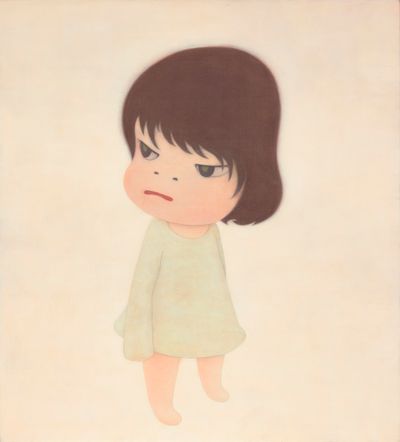 Yoshitomo Nara,
Missing in Action
(2000). Acrylic on canvas. 165 x 150cm. Courtesy Philips and Poly Auction.
The 'white glove' sales (which denotes all lots were sold), saw 17 artists set new world records at auction. Among them were Salman Toor, Jadé Fadojutimi, Loie Hollowell, Ayako Rokkaku, Chiharu Shiota, and Emily Mae Smith, whose Broom Life (2014) sold for $1.5 million, over 20 times its high estimate.
Mae Smith, who grew up in Austin, Texas, and now lives in Brooklyn, New York, often paints an anthropomorphised broomstick inspired by the bewitched brooms in Disney's Fantasia (1940).
The other artists to achieve record prices at auction were: Bernard Frize, Sanya Kantarovsky, Madelynn Green, Ye Linghan, Katherine Bernhardt, Allison Zuckerman, Hopare, Angel Otero, Kitti Narod, Miya Ando, and teamLab, whose Flowers and People — Dark (2015) sold for just over $250,000.
Emily Mae Smith, Broom Life (2014). Oil on linen. 122 x 94cm. Courtesy Philips and Poly Auction.
Phillips attributed the success of the sale to a live auction experience that saw bidders in auction rooms in Hong Kong and Beijing, phone bidders, and 800 online bidders participate simultaneously. The number of online bidders doubled from last season.
'The brand new format of these dual-location sales was the most remarkable, with intense bidding wars from both live auction rooms and phone banks in Hong Kong and Beijing, confirming the strength of Asian buyers in building global demand for the modern and contemporary art category,' said Jonathan Crockett, Phillips' Asia chairman.
Phillips and Poly Auction first collaborated on an auction in 2020, and both parties seem happy with the relationship.
'The extraordinary sale results have exceeded our expectations and, building on the valuable experience and encouraging results from last year, the two auction houses collaborated again this season with a revolutionary Beijing-Hong Kong dual-location format,' said Wang Wei, Managing Director of Beijing Poly International Auction Co. Ltd and Director of Poly Auction Hong Kong Limited. —[O]