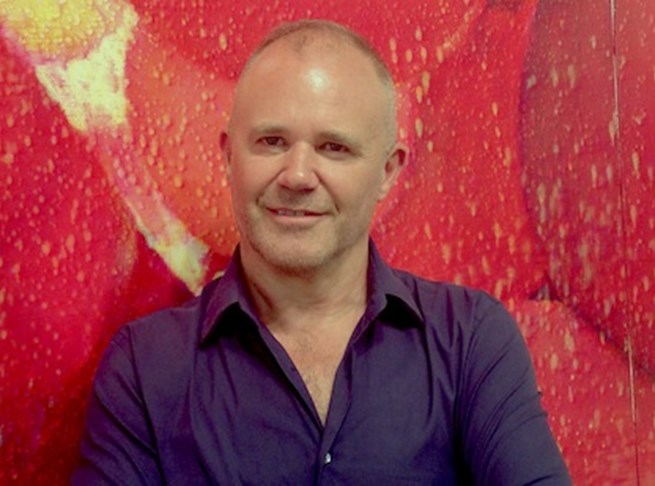 Following a very early foray into diplomacy and trading futures, Martin Browne returned to the business of art and now some twenty-five plus years later he runs the very successful and well respected Sydney gallery, Martin Browne Contemporary. In The Art Life's inaugural list of the fifty most powerful people in the Australian art world, the authors wrote of Martin Browne: "If any commercial gallerist deserves to be listed here it is Martin Browne. Where every other gallery at Browne's level is in lock-down just to survive the post-GFC slump, Browne upped the ante with a move to bigger premises and healthy sales…with a canny understanding of the market, and a bespoke service for clients…".
Like a number of other successful Australian treasures, Browne was born in New Zealand and this is where his career began. The nephew of Patricia and Kobi Bosshard of Bosshard Galleries, which in the 1960s to 1980s was a pioneer in showing New Zealand contemporary art, Browne was exposed to major New Zealand artists at an early age - such as Tony Fomison, Gordon Walters and Jeffrey Harris. This early exposure preceded a part time job at Webb's auction house in Christchurch while he completed a Masters thesis. On completion of his studies Browne embarked on a brief stint with the diplomatic corps followed by a more lucrative spell as a futures trader. Finally he found himself drawn back to his original passion and become a private art adviser, buying art for clients in New Zealand on both sides of the Tasman.
Browne's incursions into Australia for his clients led him to form a number of important Australian art market contacts, and in 1987 he moved to Australia and embarked on a new phase of his career. A tap on the shoulder by then head of Sotheby's, Robert Bleakley, prompted the move, but his start at Sotheby's was to prove a challenging baptism by fire. Not long after arriving at Sotheby's, Warren Elstub, who was the head of the painting department, left and suddenly Browne found himself virtually responsible for Australian painting. In an earlier interview from 2005 with Art Collector, Browne recalls rote learning Australian art by having his flatmate cover the captions in a book entitled '100 Masterpieces of Australian Painting' with Browne having to identify the work. Browne proved worthy of the task, but after a year at Sotheby's he was encouraged by clients to go out on his own. Working from his terrace house in Paddington, Browne began buying and selling modern and contemporary Australian art and in and in 1991, he opened his first gallery space in MacDonald Street, Paddington. In 1998 he moved the gallery to Macleay St, Potts Point. The positioning of the gallery proved to be a fortuitous move as the rejuvenation of Potts Point began with Macleay Street becoming recognized not only for its bohemian and creative environment but also its position within a wealthy enclave.
Today Browne has a large gallery in Hampden Street, Paddington. He works with a broad range of emerging and established Australian and international artists and his New Zealand background is reflected in the representation of a number of important New Zealand artists, including Karl Maughan, Israel Birch, and John Pule. Browne also acts for the estate of Colin McCahon. A quick glance through the artists represented by Browne throws off the impression of a gallerist with a keen eye for artists who possess a sophisticated technical talent relevant to their medium of choice. For example Reuben Paterson who uses glitter dust to create his works, Alexander McKenzie who paints in oils to create haunting works that pay homage to the 18th and 19th Century landscapes of the sublime, Adrienne Doig who uses patchwork to explore notions of identity and personal image; and Kirsteen Pieterse who uses steel and acrylic to create extraordinary architectural structures that pose as sculpture.
Recognised as loyal to his artists, Browne also has a reputation for being acutely aware of collectors' needs and his booth at Sydney Contemporary 13 will be a reflection of this. When asked which artists he intends to show at Sydney Contemporary, Browne no doubt conscious of the power of the fairs to expose artists to a wide range of important art market players, laughs, "As many as possible". Asked, 'Is there a unifying quality to the works?' he quickly responds, "Wow Factor". Central to this 'Wow Factor' will be a huge diptych by Tim Maguire, best known for exhibiting large-scale paintings that astound with their photo-realist imagery. Other artists to be featured in the booth will include Troy Emery, Giles Alexander and Peter Atkins – all artists who possess a distinct style that is likely to appeal to a range of tastes.
It is perhaps a reflection of his early years in diplomacy that Browne understands the importance of balancing the needs of his artist, with that of the collector. It is possibly also his years as a trader, both of art and securities that equally enables him to navigate the waters between curatorial integrity and commercial reality. — [O]