News | Exhibitions
Performa Unearths the Telethon for 2020 Gala
The homage to obsolete TV formats will also allow viewers to shop Cindy Sherman and Barbara Kruger from their sofas.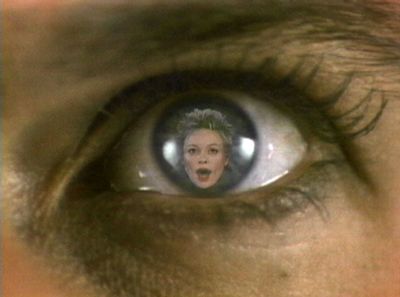 Nam June Paik, Good Morning Mr. Orwell (1984). Live broadcast. Courtesy Electronic Arts Intermix (EAI), New York.
In place of its usual gala, Performa has announced plans for an eight-hour livestream inspired by TV fundraisers and home shopping networks. The Performa Telethon will stream live from Pace Gallery, New York, from 2–10pm EST on Wednesday 18 November.
The event, which will raise funds for Performa's operations, borrows from Nam June Paik's live broadcast Good Morning Mr. Orwell (1984) that sought to supplant the dystopian future imagined in George Orwell's 1984 with a more optimistic view of technology.
'Nam June Paik's innovations in broadcast and large-scale architectural installations of television monitors changed the way we think about the screen as an art form,' said Performa Founder and Director RoseLee Goldberg.
'Half a century after Paik's legendary interventions in television, we find ourselves in a unique situation: we must now rely on the screen in new ways in the midst of a pandemic that has cost over one million lives,' she said.
Another inspiration for the event is the Jerry Lewis MDA Labor Day Telethon, which the comedian first hosted in 1966 to raise money for the Muscular Dystrophy Association. In 1989, artist Barbara Kruger lampooned the event as 'outrageous schticksterism, oozing with every show-biz cliché, every bad dream of what it might mean to be an "entertainer".'
Kruger is among the artists offering editioned work for purchase over the phone during the Performa Telethon, satirising both Telethons and home shopping networks' sales of items such as NutriBullets and Shake Weights.
Korakrit Arunanondchai, Kia LaBeija, Michèle Lamy, Laurie Simmons, and Cindy Sherman are also selling art products as part of the event, with one artist's work going on sale every hour from 6–10pm.
Sherman's offering, for instance, is a hand-held mirror made with fun-house glass that distorts the user's reflection. It's an elegant twist on the ways Sherman manipulates her own image, most recently with filters on her Instagram.
Among the highlights of the performance programme is a new iteration of Yvonne Rainer's Trio A with Flags, a dance by naked performers draped in US flags, that was first performed in 1970 to protest the Vietnam War.
There's also an excerpt of Soundtrack for their Lives (2020), a forthcoming project by multidisciplinary artist Derrick Adams and Roots trumpeter Dave Guy. The work is based on home movie footage taken by an African American couple during the middle of the 20th century. Guy created an original soundtrack for the film, while Adams spliced in watercolour painting freeze frames to change the movie's rhythm.
Jennifer Rubell will present $100 Tipper (2020), a golden coin with the phrase '$100 Tipper' written on it that, when purchased by New Yorkers on the event's website, automatically includes a $100 tip for the delivery person. It's a work that seeks to acknowledge the contributions of high-risk, low-paid essential workers during the pandemic.
Torkwase Dyson will read an excerpt of her text written during the pandemic, Myself a Distance. The work was inspired by authors and activists Angela Jackson and Alice Walker. Pace Gallery and Performa co-presented Dyson's I Can Drink the Distance last year as part of the 2019 Pace Live series, though the collaboration between the gallery and the event go back much further.
'The reinvention of their gala moment as Telethon is just another example of Performa's visionary thinking that brings artists' ideas to the public in an accessible, radical way—a mission with which Pace very much aligns,' said Marc Glimcher, President and CEO of Pace Gallery.
The event will be streamed on the Performa website here. —[O]