News | Market
Shirin Neshat and Robert Capa Will Be in Focus at Photo London 2021
Each will have a solo exhibition when the photography fair takes place in September.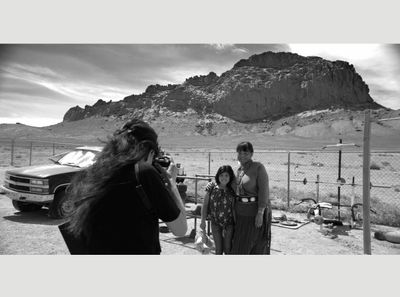 Shirin Neshat, Land of Dreams (2019). Video still. Courtesy of the artist, Gladstone Gallery and Goodman Gallery.
Iranian artist Shirin Neshat and Hungarian-American war photographer Robert Capa will feature in the public programme of Photo London when it returns to Somerset House from 8–12 September.
Neshat will exhibit her series Land of Dreams (2019), which comprises 111 photographs and a two-channel film installation about the residents of New Mexico. Land of Dreams premiered at the Broad museum in Los Angeles and has since shown at Gladstone Gallery and Goodman Gallery.
Robert Capa, Death of a loyalist militiaman, Coìrdoba front, Spain, September 5, 1936. Vintage gelatin silver print. Courtesy Messums, the Kogan Collection.
Neshat, who won the Venice Biennale's International Award in 1999 and the Silver Lion for best director at the 66th Venice Film Festival in 2009, was also awarded Photo London's Master of Photography Award 2020–2021.
The other winners of the prize are Stephen Shore, Edward Burtynsky, Taryn Simon, Don McCullin, and Sebastião Salgado.
Over 50 vintage photographs by Robert Capa will also be exhibited at the fair. Presented in collaboration with Messums London, the photos are drawn entirely from the Kogan Collection, one of the U.K.'s largest private collections of conflict photography.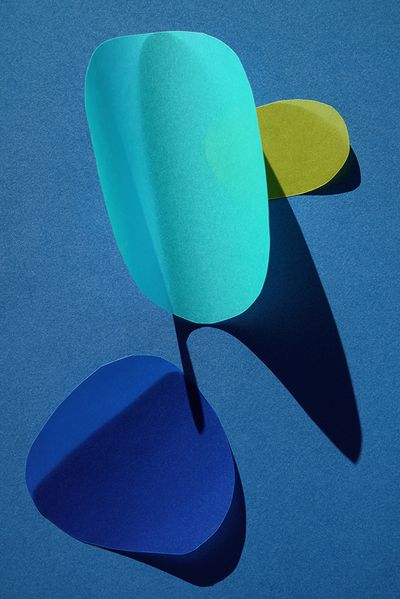 Jessica Backhaus,
Cut Out #44
(2020). Archival pigment print. Courtesy the artist and Robert Morat Galerie.
David Kogan will lead a panel discussion of Robert Capa as part of the fair's Talks programme.
Other highlights include a discussion of Polaroid photography led by Barbara P. Hitchcock, curator of the Polaroid Collection in Massachusetts, and a conversation between photographer Lee Friedlander and Jeff Rosenheim, the curator in charge of the Metropolitan Museum of Art's Department of Photographs.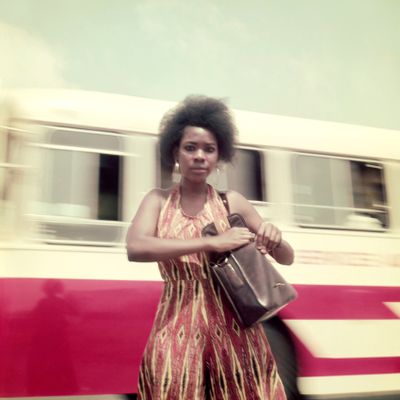 James Barnor,
AGIP Calendar Model
(1974). Lambda print. 48 x 48 cm. Courtesy the artist and October Gallery.
The online portion of the fair took place for the first time last year in response to the pandemic. It will continue from 9–28 September after the in-person portion of the fair has finished.
'The fair's digital footprint is now touching every aspect of the operation, from online talks and events to a shift away from print for such items as signage, catalogues, invitations and tickets,' said Michael Benson and Fariba Farshad, founders of Photo London.
The full list of exhibitors for both the physical and digital fair will be announced in late July. —[O]