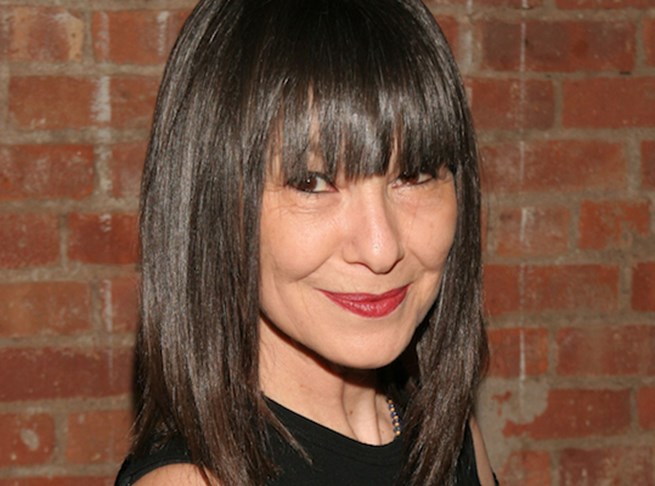 RoseLee Goldberg. Photo: Patrick McMullen.
Art historian, author, critic and curator RoseLee Goldberg is the founder of Performa, described as the only biennial dedicated to commissioning, presenting and exploring new visual art performance across disciplines. Goldberg is also the author of Performance Art: From Futurism to the Present
(2011) and has worked as a curator at Kitchen in New York, where she presented works by Philip Glass, Laurie Anderson and Meredith Monk to name a few, while also curating the first solo exhibitions by Robert Longo, Cindy Sherman and David Salle. In this interview, which took place when Performa 13 ended on November 24, 2013 (it ran from November 1), Goldberg evaluates the biennial event and considers what the future holds not only for Performa but also for performance itself.
Can you talk a little bit about this year's Performa highlights?
As in previous biennials, we had a broad range of work and the contrast made for some startling highlights —
Rashid Johnson
versus Ryan McNamara, one in the steamroom of a bathhouse, with a play that is gut-wrenching and about race relations in this country, the other playful, clever, entertaining and about the internet and the history of people dancing. At the other end of the spectrum, we had community building works by Polish artist Paweł Althamer, and works about communes by Raqs Media Collective from India; an illustrated lecture on the history of the fist-fight in Surrealism by Shana Lutker, and a surreal performance with opera singers on bicycles, and much more, by Tori Wrånes.
What were the most successful elements of this year's events, in your opinion?
Our booklet and our website. Everyone commented on the clarity of the hard-copy guide to the biennial, and the on-line calendar with background on projects and artists. With more than a hundred artists at over fifty venues, this was crucial. We had more visitors from abroad than ever, with curators, festival directors and artists from Korea, Norway, Poland, France, the UK, Germany and Australia, and our Hub was the busiest ever. The Performa Institute program drew hundreds of people every day to talks by artists
Can you talk about Pavillions without Walls, which was inspired by the Venice Biennale's format?
Pavilions Without Walls
opened enormous possibilities for in-depth research into a selected country. Our curators and producers traveled to Poland and to Norway on several separate visits. We met artists, curators, museum directors, and government led cultural organizations in each country and were given the most amazing access to contemporary artists and an overview of the culture, history and politics in that country. We used the Venice Biennale's pavilion structure as a jumping off point, but did not follow the standard of a single artist representing that country. We were very aware of the current conversation regarding 'immigrant nations' and looked beyond what it means to be "Polish" or "Norwegian".
Pavilions Without Walls
program has been profoundly illuminating — politically, culturally, socially — and successful for all, and will build on this program going forward.
How have you seen Performa change and develop since its inception in 2004? How do you see it evolving?
Performa changes with every biennial. We're always taking off in new directions; for the first biennial we had three commissions and a handful of consortium partners' Performa 13 had twelve commissions and more than 40 partners. The "historical anchor" changes each year and gives us a very different focus of research each time — in '09 it was Futurism, in '11, Russian Constructivism, and in '13, it was Surrealism — and we use these ideas to drive certain aspects of the programming as well. In '07 we added a very strong dance program, in '09, it was food and architecture, this year it was the
Pavilions Without Walls
. Stay tuned for Performa 15. We're already in full research mode!
In your opinion, what are the greatest challenges that performance artists face today?
The biggest challenge is the fact that there are very few writers following this work in any depth, or who have background knowledge of its history. I know how hard it is to see performance with any regularity. I've spent decades going out three, four nights a week to see performances. I have a huge memory bank of images, texts, conversations with artists and extensive historical and contemporary research as reference for critical writing. Imagine if our art critics only saw visual art rarely, and then had to write serious articles on an exhibition at a museum. There are so many complex issues contained in this work, and we need many more writers who have the time and references to respond to it with the depth that the artists and their work deserve.